Rated as the best SEO tool by TopTenREVIEWS, SEOmoz PRO is a set of software, tools and resources to maximize your search engine optimization. Buying a membership to SEOmoz PRO gets you great link building tools, industry-leading on-page analysis, webinars, full access to Open Site Explorer and a community that is unsurpassed in the SEO world.

Today we are glad to announce a great giveaway.SEOmoz is kind to giveaway 1×1 year of PRO membership.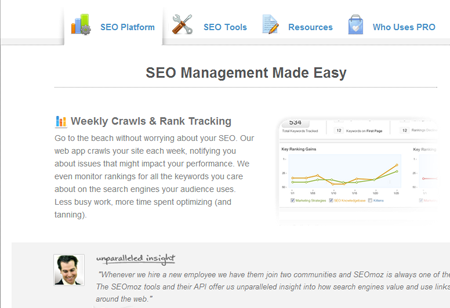 How To Win
Just tweet this post and leave a comment below in order to win this contest. We will pick 1 reader and announce the results on November 5th 2012.Good luck everybody!..
By the way,if you don't want to miss our giveaways please subscribe to Designbeep.
And the winner is;
Sri Ganesh.M
Congratulations Sri;