Magento is known for being a powerful eCommerce platform that is trusted by more than 100,000 merchants from all over the globe. Magento was initially released as an open source solution, but there are a few versions of Magento now: one is free and two others are paid versions.
Magento Community Edition is free to download and is recommended for web design enthusiasts who enjoy learning something new and have time and wish to explore Magento. The point is the free version of Magento allows you to build stunning web shops, but it is not supported by the official Magento Team. So you'd better feel confident in your skills or you can contact Magento Community members for help.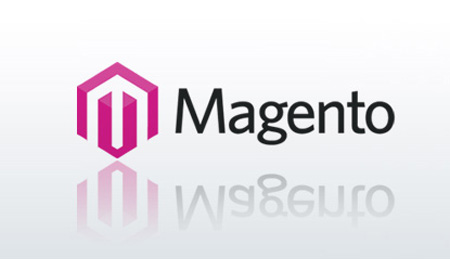 Magento Enterprise Edition is a perfect choice for medium and large businesses. Not only it gives you all you need to build an online store and manage it, but also a great variety of tools and you can use to make your business more successful and profitable. Finally, the version is fully supported by the Magento team.
Magento Go allows even small businesses to launch secure and powerful web shops. For a small fee, the Magento Team will take care of the technical side of your business so you can focus on providing a better service to your customers.
As you can see, Magento has something to offer to all sizes of businesses. So, it should come as no surprise that many thousands of online clothing stores, electronics stores, jewelry stores, book shops and other eCommerce sites which are built on this platform and the number is growing.
And if you'd like to see the variety of Magento-powered sites, here is a list of web design galleries you should visit. Please note, most of these galleries feature Magento sites and if you visit these galleries, not only can you find inspiration there, but also submit your Magento sites for inclusion. The point is that submitting your projects to showcase sites is an easy and effective way to get free promotion and free back links.
We hope you will enjoy the Magento showcase sites listed below, but if you feel we've missed any, please do not hesitate to comment on this article.
Magento Powered
Visit Magento Powered
Magento Showcase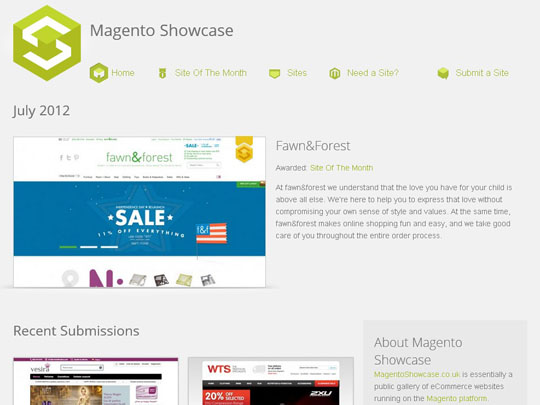 Visit Magento Showcase
Blasted Thing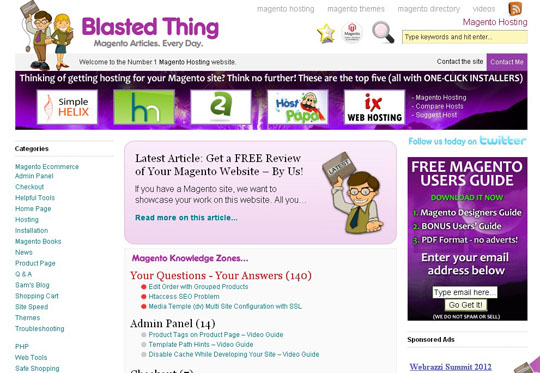 Visit Blasted Thing
Magento-Designer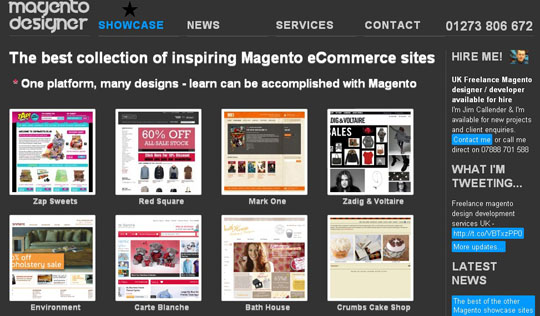 Visit Magento-Designer
Magento Gallery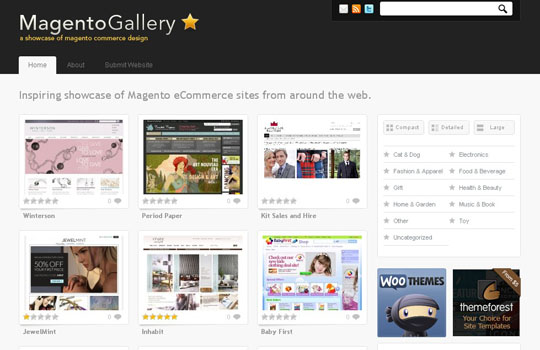 Visit Magento Gallery
Ars Magento Gallery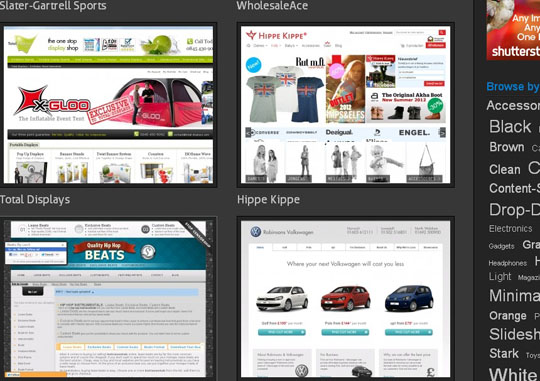 Visit Ars Magento Gallery
ecommerce Gallery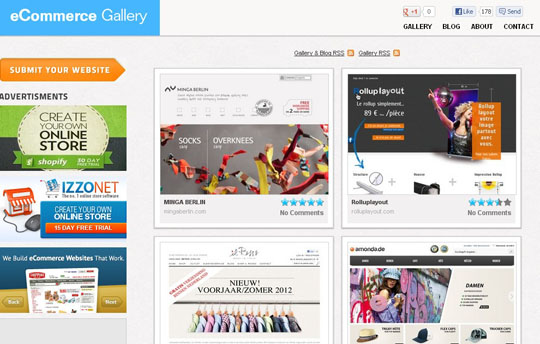 Visit ecommerce Gallery
Magento Commerce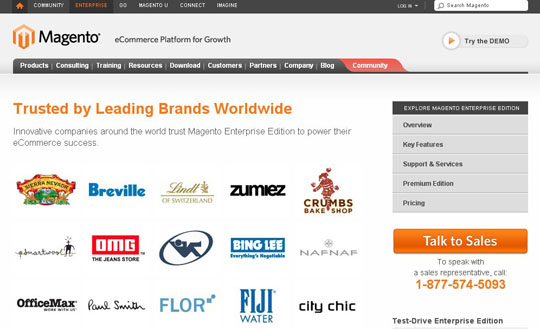 Visit Magento Commerce
Magento Go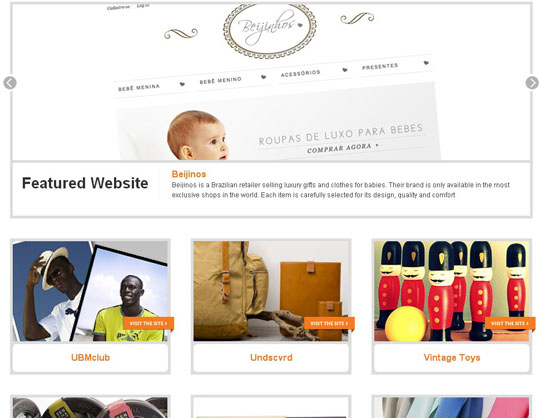 Visit Magento Go