Resume is the common type of job application.When you are applying for a job,your resume should reflect your talent,experience and skills.Well,employers always like easy-to-read and clear resumes however we see many graphic designers and web designers who have graphically interesting and unusual resumes.Without a doubt,a creatively designed resume is always noticed but a job seeker must always think about the type or level of the position they would apply for.
Anyway,we have showcased resume designs a few times in the past years and today we have another resume collection for your inspiration.
Please have a look at our past creative resume collections too.!!!
54 Impressive and Well-Designed Resume Examples For Inspiration
52 Fresh and Really Creative Resume Designs from 2011
60 More (fresh) Artistic and Unusual Resume Designs for Your Inspiration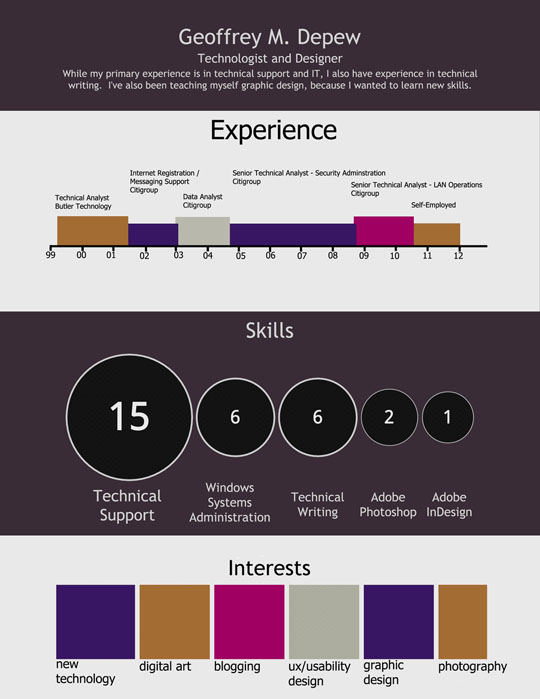 Resume Source

Resume Source