Whether you are a beginner or an expert in Adobe Illustrator it is always good to follow new Adobe illustrator tutorials to learn new techiques.
Especially,if a tutorial is written with detailed instructions then you may improve your skills very easily and become a successful illustrator.
In today's post we have gathered latest Adobe illustartor tutorials to make you learn new techniques.
How to Create a 3D Like and Unlike Symbol with Adobe Illustrator

In the following following tutorial you will learn how to create a multi-purpose 3D Like and Unlike symbol with the help of the Extrude & Bevel settings and the Appearance Panel in Adobe Illustrator.
View Tutorial
Creating a Realistic Curtain

Create an interesting damask curtain. The Mesh Tool will help you to create the illusion of the silk look of the curtain with a nice floral design.You can use this simple technique to create similar illustrations (a waving flag, for example)
View Tutorial
Create a Detailed Surveillance Camera Illustration

In the following Adobe Illustrator tutorial you will learn how to create a detailed surveillance camera illustration. Discover how to use professional vector build methods, pixel based highlighting, and vector effects to design this artwork.
View Tutorial
Create A Jeans Vector in Illustrator

In the following steps you will learn how to create jeans in Adobe Illustrator.You'll learn how to use blends, gradient, add effects, and create strokes in Appearance panel.
View Tutorial
How to Illustrate a Sausage with Ketchup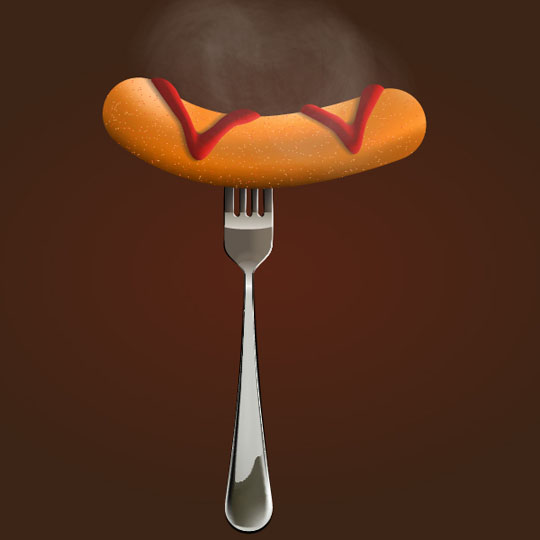 Learn how to draw a sausage with ketchup in Illustrator.
View Tutorial
Create a Creamy Ice Cream Poster on Illustrator

It's a simple tutorial but it will deal with some pretty basic shapes, but a good knowledge of the softwares tool will make things quite easier,
View Tutorial
Adobe Illustrator Tutorial: Be My Valentine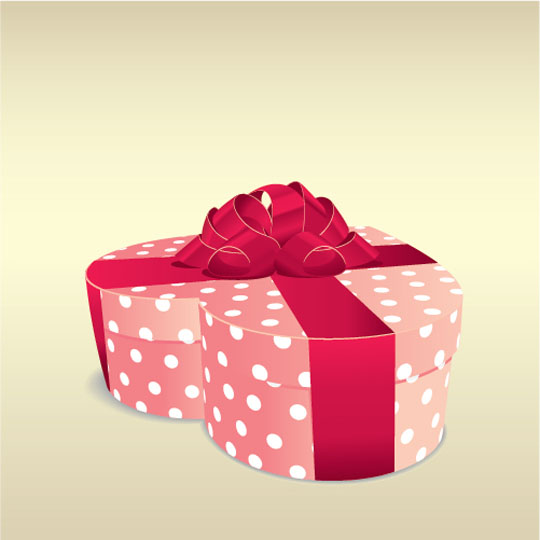 Learn how to create a romantic gift box in AI. In this Adobe Illustrator tutorial you will be learning how to create a heart shaped gift box by using a few basic tools such as the Ellipse Tool (L) and Pen Tool (P).
View Tutorial
How to Illustrate a Microscope in Illustrator

Throughout this tutorial on how to illustrate a vector microscope you'll take advantage of numerous Illustrator tools. You will learn how to use blends, art brushes and 3D rendering in Adobe Illustrator.
View Tutorial
How to Illustrate a Lighthouse

In this tutorial,you will learn how to create lighyhouse
View Tutorial
Create a Business Icon from Scratch an Adobe Illustrator Tutorial

Create an interesting business icon that consists of two arrows and a globe in this Adobe Illustrator tutorial.
View Tutorial
Create a St. Patrick's Day Postcard in Adobe Illustrator

In this tutorial you will find useful information on how to create a pile of golden coins and a Pilgrim hat.
View Tutorial
Create a Corn Cob in Adobe Illustrator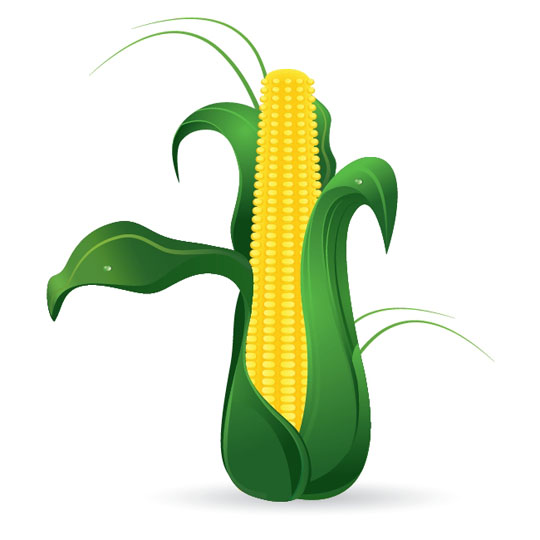 Learn how to create a Corn Cob by using Adobe Illustrator:In this tutorial the artist used Blend Tool, Envelope Distort and of course the Pen Tool.
View Tutorial
How to Create a Glossy Biohazard Icon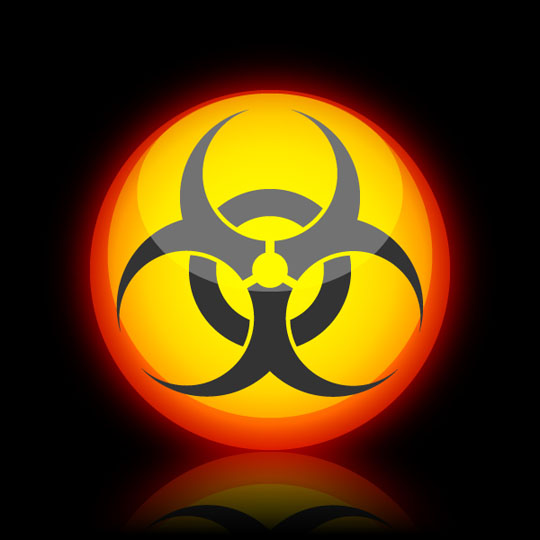 In this tutorial you will learn a quick, easy and accurate way of creating your own basic biohazard icon. For this tutorial you'll be focusing mainly on the use of the Ellipse and Rotate Tools.
View Tutorial
How to Illustrate Crocus Flowers in the Snow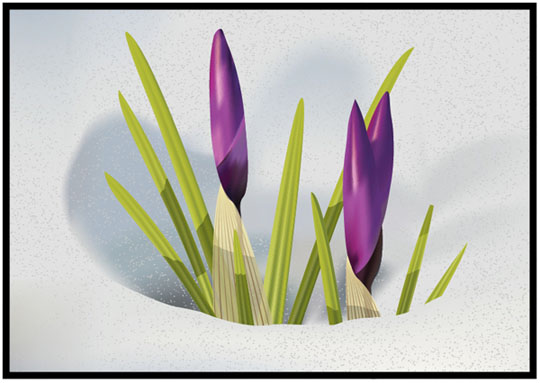 In thsis tutorial,you will learn how to create Crocuses in Illustrator.
View Tutorial
Create a Cute Bird's Nest in Illustrator

In this tutorial, you'll create a cute bird's nest with a cracked eggshell inside of it. You'll start by drawing our artwork with the Pen Tool, bringing it to life with the Gradient Tool, and finishing it up by adding shadows and highlights.
View Tutorial
How to Create an iOS Style Sandwich Icon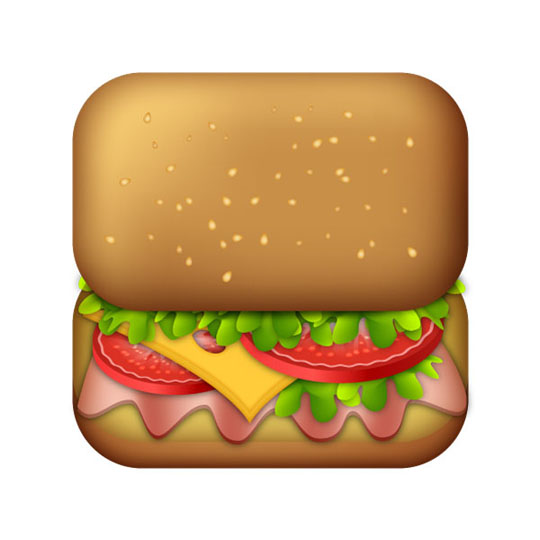 In the following tutorial you will learn how to create iOS style sandwich icon using meshes, gradients and blending modes to spice up your design.
View Tutorial
Create a 50s ad poster in Illustrator

In this tutorial,you will learn how to create a retro poster for a web designer.
View Tutorial
Create a Designer Gift Bag Using Adobe Illustrator

In this tutorial you will learn how to draw a designer gift bag using basic shapes and various patterns, which are made available in Illustrator. You will also learn to add your own customized details to the design.
View Tutorial
Create a Picture Gallery in Illustrator

In this tutorial,you will learn how to create a picture gallery.The artist used 3D rendering, Blends, Opacity masks, making this three-dimensional stage with vanishing points.
View Tutorial
How to Create a Colorful Retro Style Poster

From this Adobe Illustrator tutorial you will learn how to create a colorful retro style poster using gradients, geometric shapes, patterns and 3D effects.
View Tutorial
How to Create a Cute Snail Using Adobe Illustrator

In this tutorial you will learn how to draw a snail using tools such as the Pen Tool (P), Selection Tool (V), Direct Selection Tool (A), Ellipse Tool, and Gradient Tool (G). Some shapes will be created with the help of the Pathfinder panel.
View Tutorial
Create a Jellyfish with Brushes in Adobe Illustrator CS5

In thistutorial, you will learn how to create a stylized jellyfish using blends and brushes within Adobe Illustrator CS5.
View Tutorial
How to Illustrate A Yacht in Illustrator

In this tutorial, you will use Meshes, Bristle brushes, Art brushes, and other tools and techniques for creating a racing yacht in Illustrator.
View Tutorial
How to Create a Vector Radiator Artwork

You will use 3D-rendering, Blends, as well as other Illustrator tools and professional vector techniques for creating an oil filled, vector radiator.
View Tutorial
How to Draw a Vector, Music Folder Icon

In this tutorial you will learn how to draw a music folder icon in Illustrator.You will use the 3D Revolve tool and Extrude & Bevel effects.
View Tutorial
Create a Gift/Present Box Icon in Illustrator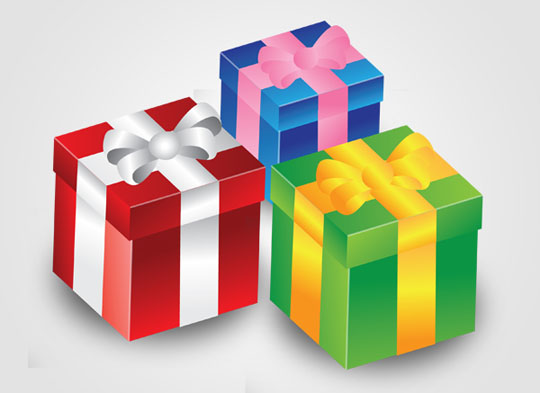 Learn how to create a Christmas or Birthday inspired Gift Box in Illustrator using shapes, colour gradients and 3D options.
View Tutorial
Futuristic Interface Design

Follow this tutorial to learn how to draw a futuristic download player using only basic shapes.
View Tutorial
Create an Opened Gift Box Icon in Illustrator

Learn how to create a 3D opened gift box icon in Adobe Illustrator. You'll be using shapes, effect options and the Pen Tool to create this cute Gift Box Icon.
View Tutorial
How To Create a Cool Vector Yeti Character in Illustrator

Follow this step by step Illustrator tutorial to create a cool vector Yeti character. We'll use as many basic shapes as possible to achieve that quirky style of illustration, then bring the character to life with a palette of cold colours.
View Tutorial
Learn How To Create a Tree From Scratch in Illustrator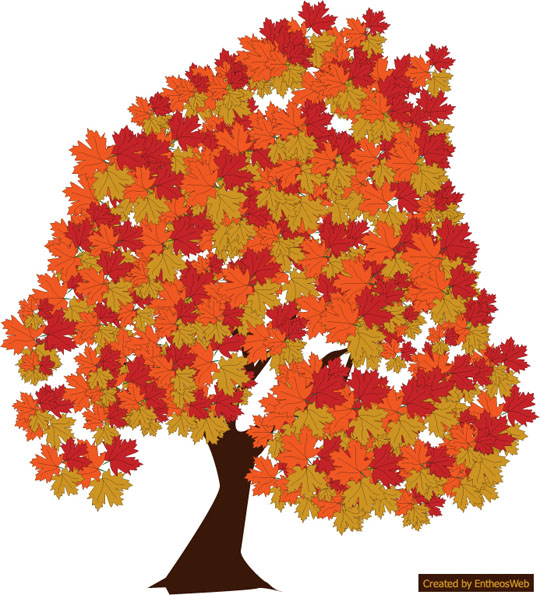 The following steps will help you create the final output for the maple tree, as shown in the figure above.
View Tutorial
Create a Big Night City with Glowing Moon and Rippled Water Reflections

From this Tutorial you will learn how to create a magical city night with mystic buildings silhouettes, water reflections and shiny moon crescent.In the process of implementing the thirty steps, we'll be using Ellipse, Rectangle and Rounded Rectangle Tool, Roughen Effect, Pucker and Bloat, Pathfinder Panel and Clipping Mask.
View Tutorial
How to Create a Wallet Icon Using Adobe Illustrator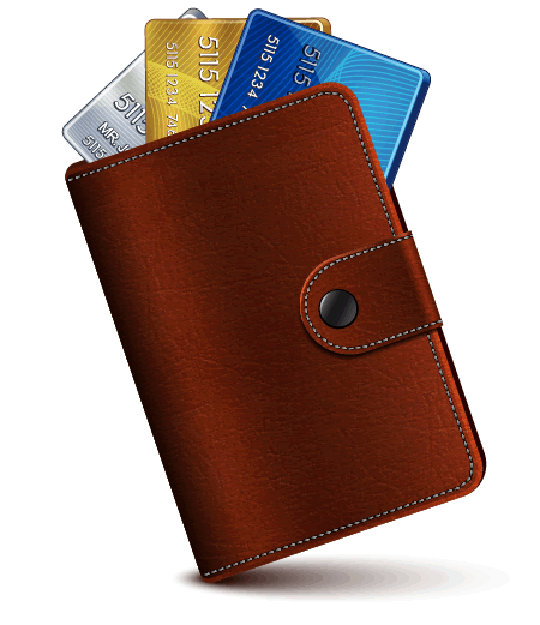 In this tutorial you will learn how to create wallet icon using simple techniques and objects.
View Tutorial
How to Create The American Flag in Illustrator

In this interesting tutorial you will be learning how to create an American flag in Adobe Illustrator. Basically, you can create any kind of flag using this technique.
View Tutorial