If you're old enough to have handled and used an analog camera, you're likely familiar with the term "film grain" when referring to blurry areas of a photograph caused by reflection or overexposure. In a world where analog cameras are practically antiques and digital photography has taken over, the term "image noise" is now the norm.
When taking digital pictures, the image you capture is dependent on the light hitting your camera's sensor and there is unavoidable noise caused by the play of light, either fixed-pattern noise from long exposure, random noise caused by short exposure or banding noise, generally caused by low lighting conditions.
While image noise can sometimes be appealing due to its "aged" look reminiscent of the analog cameras of days past, photographers are usually looking to eliminate that graininess in favor of a sharper image. For people who do their image editing via the popular Adobe Photoshop software, take a look at these Photoshop image noise reduction plugins!
American Sign Company uses these plugins when making mockups for clients.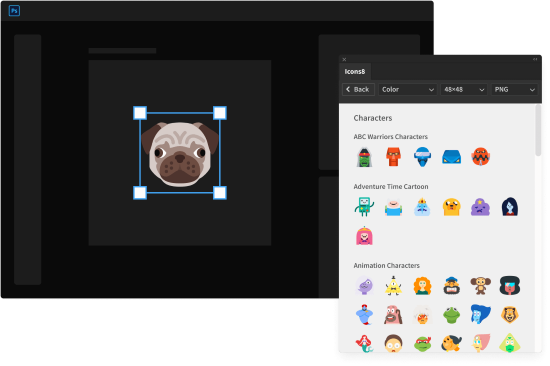 Icons8 native plugin for Adobe allows you to get over 170K free pixel-perfect icons without leaving your Adobe tools in the design process. With the Icons8 plugin, it's easy to eliminate distractions by finding beautiful icons without leaving Illustrator or Photoshop in your design flow. You can keep working without the need to search the web for icons. The clean built-in plugin gives you access to all Icons8 acclaimed icons, with easy-to-use sizing, formatting, and search options. Choose from 35 various neatly categorized icon styles to match whatever project you are working on. Use drag-and-drop to put the icons on your canvas. Available both for Windows and macOS.

Ranked highly by Photoshop users around the world, Noise Ninja is a plugin aimed specifically at helping photographers specializing in low-light and fast-action shooting situations to make their high-ISO photographs clear and sharp at all resolutions. Low-ISO images are helped along with Noise Ninja's ability to produce smoother-looking enlargements.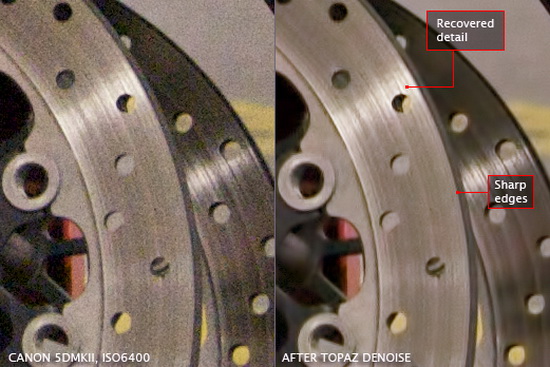 Besides offering the standard in noise reduction for low-light and high-ISO digital images, the Topaz DeNoise Photoshop plugin also offers exclusive features, including the ability to remove noise without resorting to not-so-subtle blurring techniques that often leave images with less detail. Other features include freshly-released dual-directional debanding technology to take care of low-lighting banding noise and their unique Correct Black Level parameter for restoring grainy shadow tones to their original sharpness of color.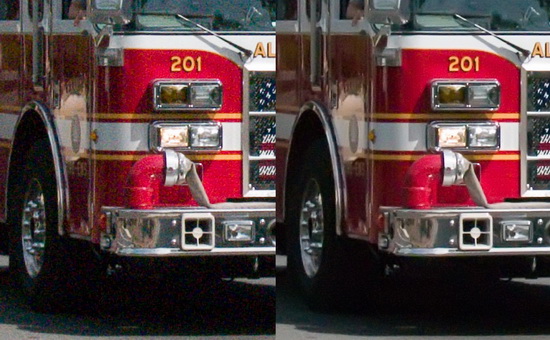 With their claim of the ability to process eight megapixel image files in less than four seconds, the NoiseWare noise reduction plugin for PhotoShop ranks as one of the fastest, making it especially appealing to photographers working with many images in a single sitting. Combined with their patented DetailGuard technology, the process leaves no need to exchange speed for image quality in the finished product.
Speed aside, NoiseWare's real claim to fame is its IntelliProfile technology and the ease of use it provides. Eliminating the need for separate camera profiles, NoiseWare's self-learning mechanism scans each individual image and determines the best possible course of action, optimizing settings automatically and leaving you to complete only a single click to get noise reduction started.

A photographer-favorite for years now, the Neat Image Photoshop plugin offers the standard image noise reduction features with an added focus on restoring non-digital and scanned images as well. If you've got a stash of old images that you've been waiting to scan, there is no plugin better for removing film grain, scan noise and JPEG artifacts, taking the average scanned photograph from grainy and blurry to a perceptibly sharper and clearer level.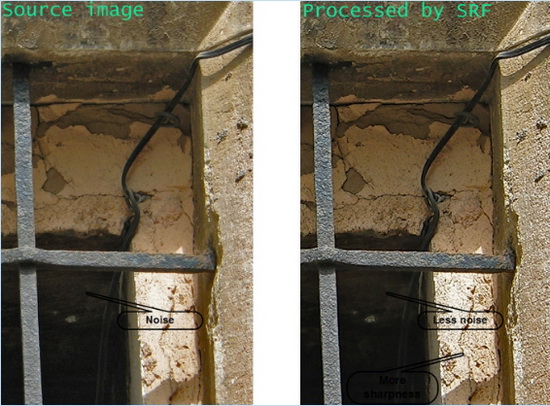 With the offerings above all coming with a price tag, here is an excellent offering from Aura Labs that comes completely free of charge, covering image noise reduction and more. Combining image sharpness enhancement with noise reduction in a single plugin, Sharp Refinement allows digital photographers the use of a multi-band solution, removing graininess, eliminating artifacts and sharpening all aspects of a photograph on a by-region basis – and all at absolutely no cost!
Whether you're an amateur or professional photographer and whether your target is landscapes or lightning-speed sporting events, image noise will often creep in even when least expected. Luckily there is a plethora of ingenious plugins for the world's most popular photo-editing software!
Tracking down the Photoshop noise reduction plugin that will work best for you is a fairly simple task when there are so many full-featured offerings available; let this overview be your starting point and good luck with your search!