Being a freelancer or perhaps a business owner, your main goal should always be to expand your business, get new customers and increase sales. In order for your business to be taken to the next level, it is important for you to concentrate on getting return customers as well as finding new ways to get new customers.
You can find multiple ways to get existing clients to revisit you, however, some may require more money than you're willing to spend. That's why this article will list out five affordable, mostly free, ideas to earn and showcase your clients trust in your business.
TrustedBusiness.com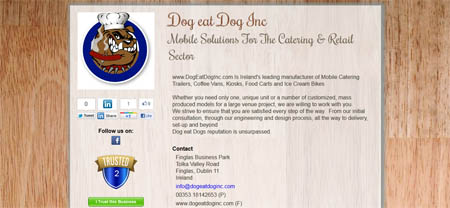 With TrustedBusiness.com, you can showcase the trust you have earned from previous clients. The service is totally free and allows you to create a one-page business page, which you can customize to your liking. This is also a great way to get new clients for your business because you will be able to impress those potential clients by displaying the number of trust you've gotten. In fact Small Business University thinks that this is a must have for every business owner.
This is by far one of the coolest ways to get new customers and you should definitely give it a shot if you haven't already. What makes I even more cool is the fact that all businesses get really awesome perks as more customers and well-wishers trust their business.
Start a Blog and Become an Expert in the Industry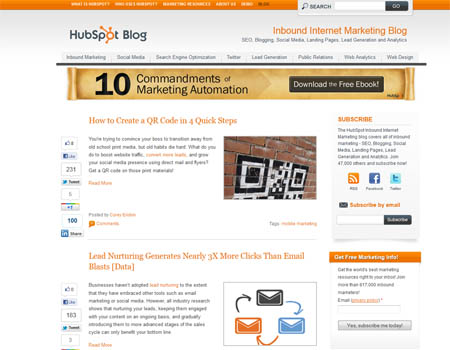 Everybody trusts an expert and is willing to give them new business. If you want to get more business you need to make sure that you are one of those experts. Showcasing your expertise is not tough, you need to just start a blog and start sharing excellent content which is of interest your target audience.
Better Business Bureau (BBB)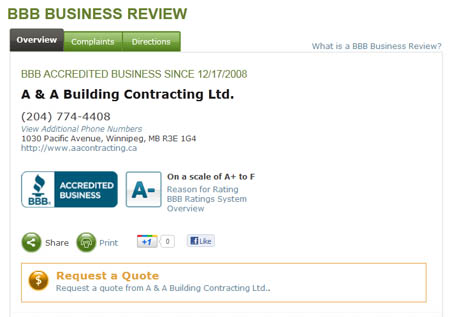 As another way for people to gain trust for a business, Better Business Bureau suites those with actual physical locations more appropriately. The downside to BBB would be the annual fee they charge to maintain your certification.
Profiles on Freelancing Sites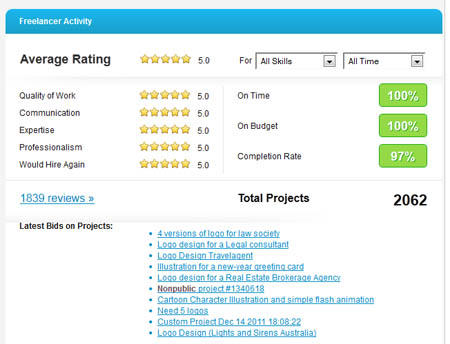 If you are using freelancing sites such as freelancer.com and elance.com, you may have the option of creating and sharing your personal profile page. There you can show off your ratings and testimonials from previous clients. Only a few clients may actually be familiar with such sites though, so only they will take your ratings into consideration. If you are to have new clients who do not use such sites, then you will have to turn to other options when trying to showcase your trust.
Yelp Page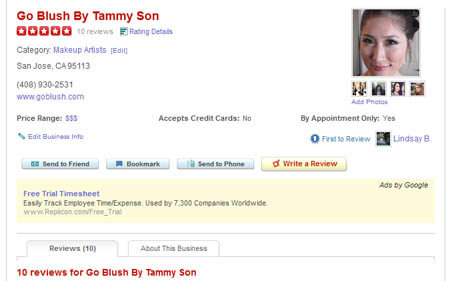 This service is more suited for businesses that have an actual physical location. In the case that you do have a Yelp page, be sure to check back to see what feedback people are saying. Implement those feedbacks so people will turn into returning customers.
Trust Symbols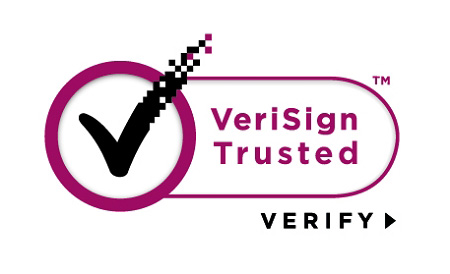 If you do financial transactions on your website then this is the best way to create trust in your website/business. There are a few trust symbols which can help you do that. Verisign, TrustE etc. are known names when it comes to trust so make sure you add these to build trust
Facebook Page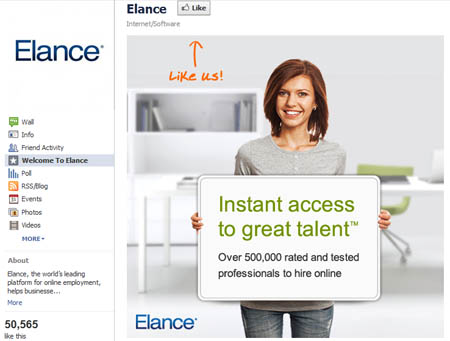 Facebook page is another easy and must know idea for building trust. The more fans you have, the easier it is for you to increase credibility for yourself. By creating a Facebook page, it allows you the ability to connect with your clients and potential prospects. This is a great way to engage with your clients on a different level.
Sponsored Post