If you have only just joined Flickr you have probably not seen nearly all it has to offer. While largely a photo sharing site, it also allows for endless opportunities for photographers to market themselves, or people to join groups to find other who are just as interested in what they are. But the most popular of all categories on this site has got to be self portraits.
There are so many self portrait artists here that a search will literally flood you with results. Unfortunately, a lot of those results are far from stellar examples of the genre. Especially since many people seem to mistake it for just taking a random shot of their inexpressive face. Where is the value of that, beyond providing a lackluster photo for your social networking profile?
Creativity is needed to create a truly memorable piece, and there are a number of photographers on Flickr that know how to deliver.
These 10 are arguably the most popular on the site.
Chris was the first to create 365 Days, a photo pool dedicated to taking a single shot every day for one year. He then started over and did 365 More, a second set of a years worth of self portraits. What sets him apart from many others is that he was creative and artistic in every single shot, offering something a little different each day that anyone would love to look at.
It wasn't just an endless folder of the same facial expression in the same position taken from a self timer or angle shot. Every one is interesting to look at, and shows his ingenuity.
Stephen has a face that was made for photographing, as it is expressive and full of humor and life. Those are concepts he managed to express through his own 365 Days project, which he completed a few years ago. What makes him an interesting feature is that not all of his photos are especially staged.
Looking through his gallery you will notice those where he was burnt out, short on time or just too tired to set things up to the degree that he did with others. But even in those he managed to create something fascinating to look at, just by the way he looked at the camera.
Nearly everyone has seen Noah's now infamous YouTube video where he takes a photo of himself for six years to show the minor changes during that time. It has gotten more than 20 million views and sparked a series of copy cats who did their own version, the more interesting done by teenagers who you could literally watch grow up in a matter of minutes.
His Flickr account has a number of self portraits, as well as shots of other people.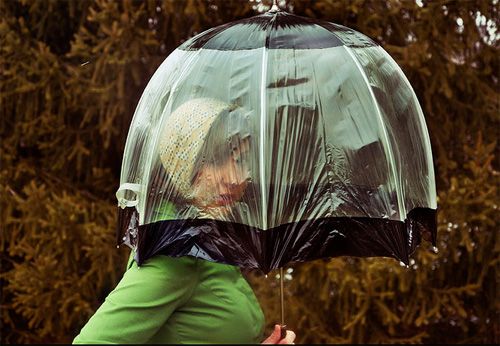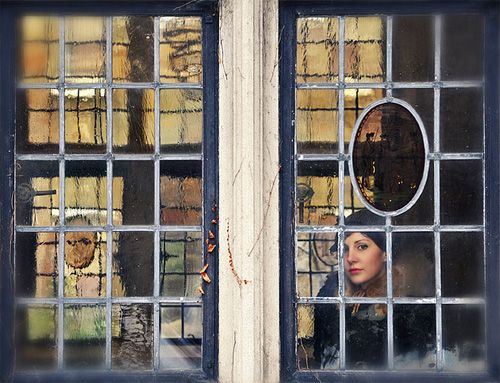 While she hasn't gotten nearly as many views as she deserves, Elle is a common sight around the self portrait groups. She has a long list of dedicated fans who come to see her fun and often quirky photographs, which have gained a reputation for their imp innocence and interesting imagery. She also has some rather expressive shots in other genres that are worth a look or two.
Formerly H Smith Photography, Heather has a gallery full of some truly stunning photographs that are professional grade and beautiful. All of her self portraits (and shots of others) have an exotic feel that would seem more in place in a fashion magazine than on an online photo sharing site. That is probably what makes her one of the most viewed photographers on Flickr.
Mary doesn't have nearly as many photos on her profile as you might hope. However, each shot manages to tell a story, and her self portraits are both adorable and casual. She is one of those artists that show up on a lot of favorite lists, even though her sets are rarely commented on. Which is fitting, because I know I have quietly admired her work many times.
This woman knows talent. Always interesting, often disturbing and consistently entertaining, she is another common feature on other self portrait artists top 10 lists. Her "Puppet" photo seemed to be a widely loved one. But her other lighter images, often touched with humor and grace, are equally as impressive.
You see him all over the place, and yet he has only a little more than 50 shots currently in his gallery. Tim is a highly talented photographer who manages to make the most out of the simplest images, with little effects to aid him. Every picture is bright and centered on a single object, from a Slurpee cup from 7-11, to his own face. I will never fail to be amazed by his ability to take the most basic subject and make it seem extraordinary.
Another photographer who gets little views but ends up on a lot of favorite lists, Lauren has a way to taking beautiful but simple shots. Her pictures are never busy, and she always seems to capture the perfect moment. Her self portraits are extremely sweet, and she comes off even in the photo as kind and approachable, the kind of person you would want to meet.
Known by many, her shots are usually not seen outside of group photo pools but Denice has some gorgeous images that capture the elegant and natural beauty of her face. They all remind me of retro glamor shots, though they are all shot from close range.
Of course, these are only 10 of the well known self portrait artists on Flickr. Who are some of your favorites? What makes them special? Let us know in the comments!