One of the best of way of learning and sharing new trends is attending to conferences and expos all over the world.Especially when it comes to web design and develeopment it is 2 times useful for attendees and of course for us.Because after every conference we also learn a lot from them.Every year,tens of web design and development conferences are organized and you have the chance to listen and maybe talk personally with many talented designers and developers.To help the design community,today i've collected the conferences which you can attend right after this summer.If you know any more please drop a comment and i will add.
An Event Apart
An Event Apart is an intensely educational two-day conference for passionate practitioners of standards-based web design. If you care about code as well as content, usability as well as design, An Event Apart is the conference you've been waiting for

SAN DIEGO
Conference Date:1-2 November , 2010
Future Of Web Design
The Future of Web Design is coming back to New York in 2010. The newly revitalised event has evolved into a beautiful three full days of essential web learning. A full day conference followed by 2 solid days of in depth workshops, all taught by the best in the industry. If you have any question about this year's event you can contact Cat, our Future of Web Design Event Producer

NEW YORK
Conference Date:15-17 November , 2010
Web Developers Conference
Associate yourself with the Web Developers Conference, the successful and ever growing one day conference taking place in Bristol, UK. Get your message to a brilliant audience including everyone from full time web developers, designers to freelance developers and even students

BRISTOL
Conference Date: 27 October , 2010
Web Design World
Web Design World Las Vegas is all about teaching you what you need today. Like CSS and markup that's easy to maintain and broadly accessible. Web typography that carries your message and is beautiful to look at. JavaScript that works. Mobile design that expands your reach. Social networking, Photoshop, Dreamweaver, and Flash power tips.

LAS VEGAS
Conference Date:18-20 October , 2010
Build
Build is a small, yet perfectly formed, boutique design conference where interesting, talented web practitioners from all over the world come to share ideas, techniques and inspiration. Some are on stage; some are in the audience.

BELFAST
Conference Date:8-12 November , 2010
Photoshop World Conference and Expo
The Must-Attend Conference for Photographers & Photoshop Users

LAS VEGAS (Mandalay Bay Resort & Casino)
Conference Date:1-3 September , 2010
Design City
Canada's Expo for graphic designers.


TORONTO
Conference Date:20-22 November , 2010
VIEW
VIEW Conference is the premiere international event in Italy on Computer Graphics, Interactive Techniques, Digital Cinema, 3D Animation, Gaming and VFX.


TORINO
Conference Date:26-29 October , 2010
Front-End Design Conference
A single day design conference focused on content, presentation and behavior.

St. Petersburg, FL
Conference Date:23 July , 2010
Future Of Web Apps
The Future of Web Apps is a conference for web developers and entrepreneurs. You'll learn about cutting-edge tech and exciting new ideas.

LONDON
Conference Date:4-6 October , 2010
Flash On The Beach
If you are a designer, developer, coder, student, manager, game developer, artist, animator or a newbie, then this conference is for you.Not only flash but also Open Frameworks, Processing, AJAX, Photoshop, After Effects, Art, Design, Illustration, Animation, Sound and many more.

BRIGHTON
Conference Date:26-29 September
EDUI
edUi 2010 offers something for every member of your web team, with sessions on usability, design, programming, rich media, strategy, social media, and more.

Charlottesville, Virginia
Conference Date:8-9 November , 2010
Full Frontal
The Javascript conference.


BRIGHTON
Conference Date:12 November , 2010
Jsconf
The European Javascript Conference

BERLIN
Conference Date:25-26 September , 2010
Adobe MAX 2010
MAX is a unique opportunity to connect with thousands of designers, developers, and business leaders as we shape the future of digital media together.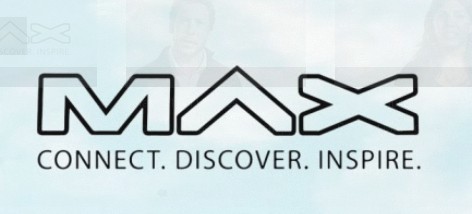 LOS ANGELES
Conference Date:23-27 October , 2010
The Rich Web Experience
RWE will focus on best-practices for enhancing user experience on the web.Topics are HTML 5,CSS 3,Javascript etc…

Fort Lauderdale, FL
Conference Date:November 30-December 3 , 2010
Fronteers Conference
Fronteers wants to organize a world class front-end web development conference each year. This is entirely done by volunteers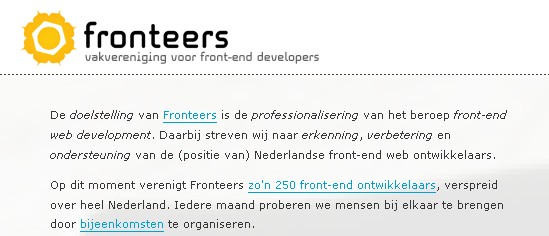 AMSTERDAM
Conference Date:7-8 October , 2010
Semantic Web Summit
The Semantic Web Summit is a day and a half conference that covers the impact of semantic web technologies on our lives.


BOSTON
Conference Date:16-17 November , 2010
Google Developer Day
Google Developer Days are a chance to learn about Google developer products and meet the engineers who work on them. These one-day events will include seminars on mobile and web technologies including Android, HTML5, Chrome, App Engine, Google Web Toolkit and more. Registration is not yet open, but feel free to subscribe to the Google Code Blog to stay updated

MUNICH
9 November 2010
TOKYO
28 Sepmtember 2010
UIE(User Interface Fifteen)
UI15 is an intense, inspiring 3-day event, masterfully crafted to bring out the best in today's UX professionals,assembled an all-star team of design experts to share their latest techniques in interaction design, content strategy, design thinking, and visual communication.

BOSTON
Conference Date:8-10 November , 2010
Blog World
Learn about Content Creation, Distribution and Monetization strategies, step-by-step techniques and bleeding-edge tools from the most successful Bloggers, Podcasters, Social Media Pro's, Internet TV and Radio Content Generators and New Media Marketing Pro's.


LAS VEGAS NEVADA
Conference Date:14-16 October , 2010
Conference on Scalable Vector Graphics
Scalable Vector Graphics (SVG) is an exciting open standard of the World Wide Web Consortium (W3C) enabling high-quality, interactive, animated and stylable graphics to be delivered over the web using accessible, human-readable XML.

PARIS
Conference Date:August 30 to September 1, 2010