Mostly webmasters prefer light color combinations in the themes they use and especially white is the most prefered color.But in the last few years,we see many dark colored blogs and i think if the design of the blog is creative,it attracts visitor's attention more.You know white colored backgrounds are always used by black text but as you can see below,you can use the text in many colors and maybe this can be an advantage for advertisement links.(I tried in some of my blogs and the results were good:))
While i was surfing last month,i've collected some dark colored especially black colored blogs(some websites also with blogs sections) and i share them with you.
The blog is a Romanian blog which is about make up.I like the color combination and comment count bubble style.And also what about the comment section style?.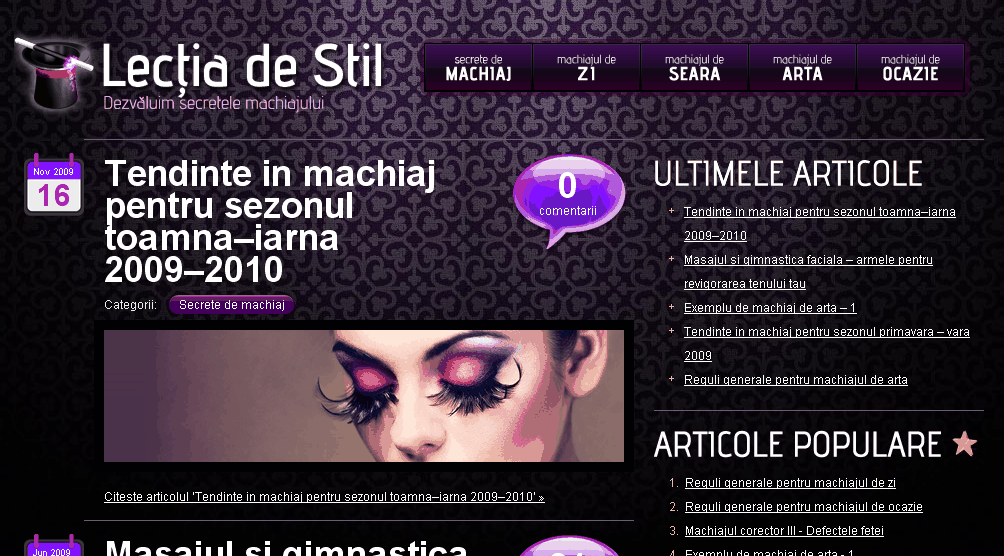 Webdevonlinux is a linux developement blog in French language.I always like the combination of black and blue as in this blog and also the background style is eligible for this blog.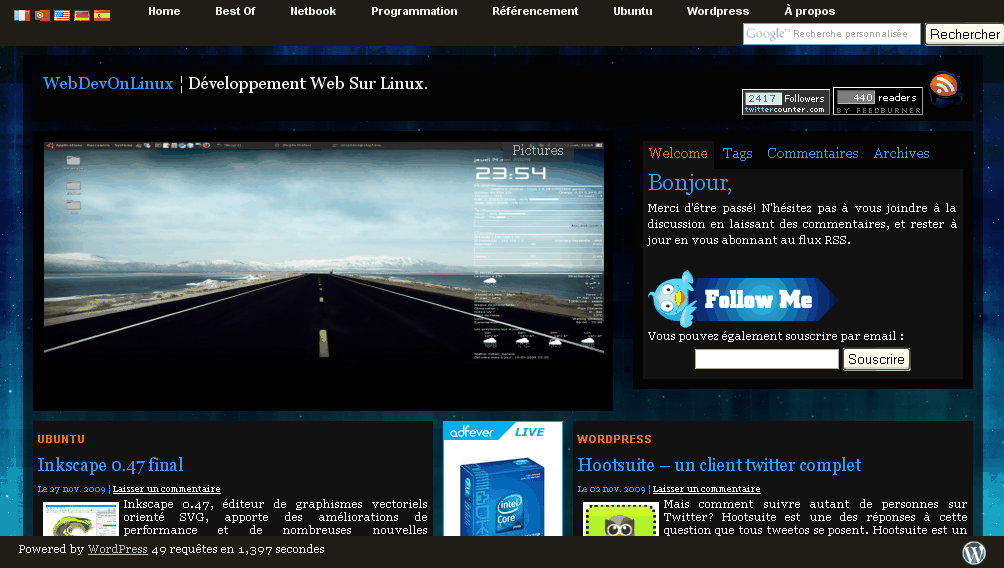 AndySowards Blog as you guess is founded by Andy Sowards.The blog is about Web Design & Development,programming and tutorials.I think orange is one of the best color to combine with black.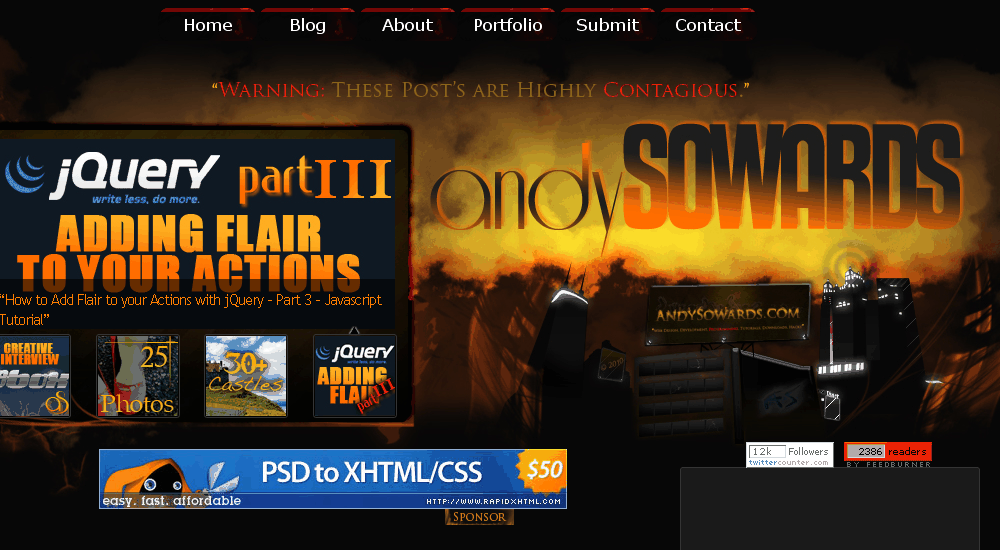 Webexpedition18 is mostly a tutorial and inspirational blog founded by Nikola Lazarevic From Nis,The design is simple so easy to browse in the blog.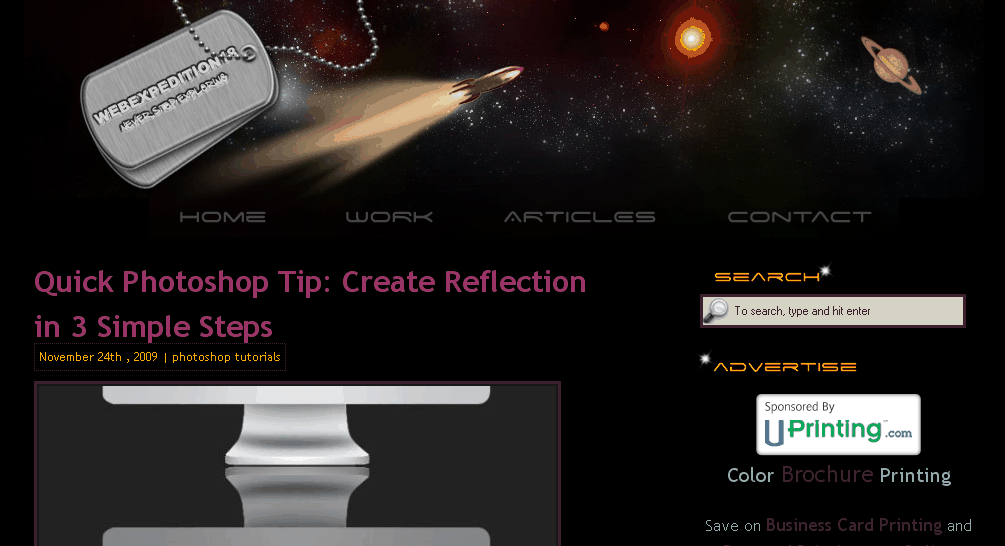 Chonchstyle is a webdesign,cinema and photography blog founded by Julie Poignot.I like the header style as well as the footer.The theme is designed by Julie based on the theme vikiworks.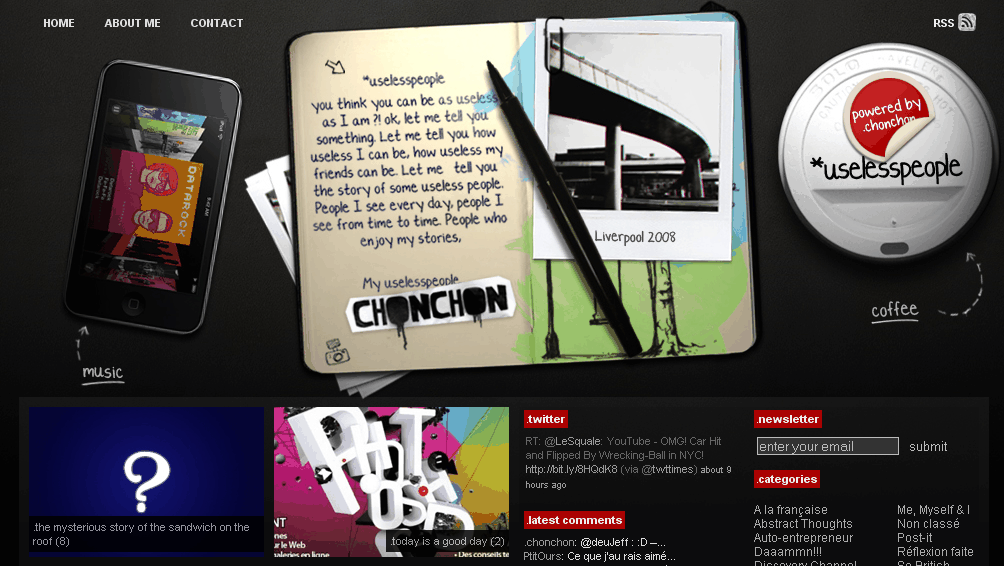 Soul Kitchen is french language wordpress based blog which is about concerts,concert pictures and live reports from concerts etc..Another good example of black color and red color.And also i lke the fonts used in the navigation bar.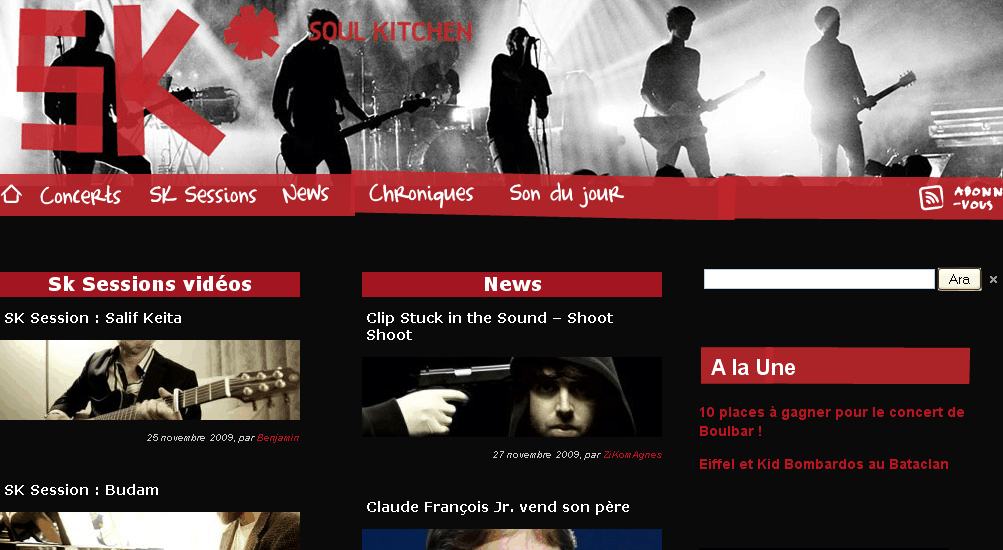 Kineda is a fashion and lifestyle blog founded by Terry Ng.The blog is simple designed also designed by Terry.I like the spotlight and popular posts section.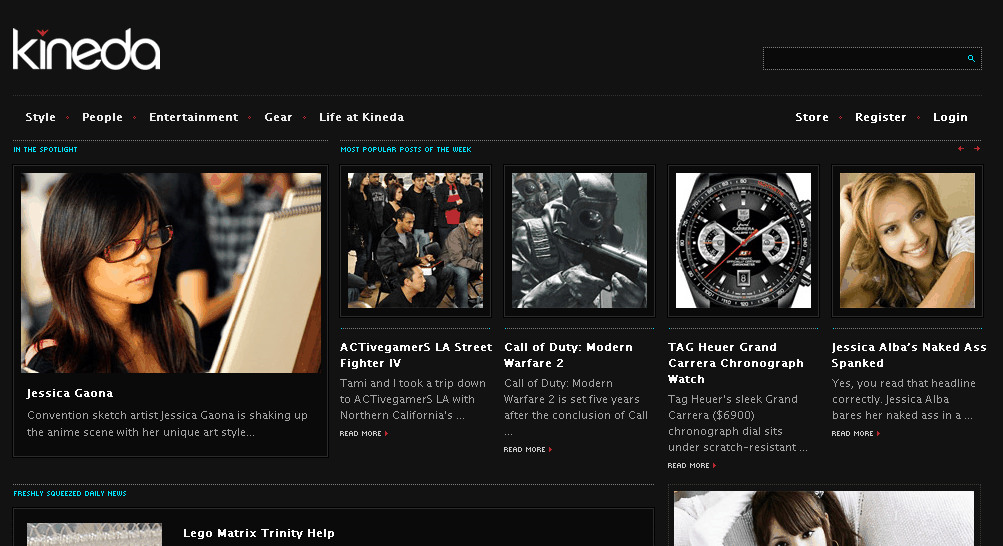 The Statement is the official blog of The Old State House of Design & Development.It is a simple design but easy to read the posts and especially i like the design of the comment section.Really fit to the blog the design.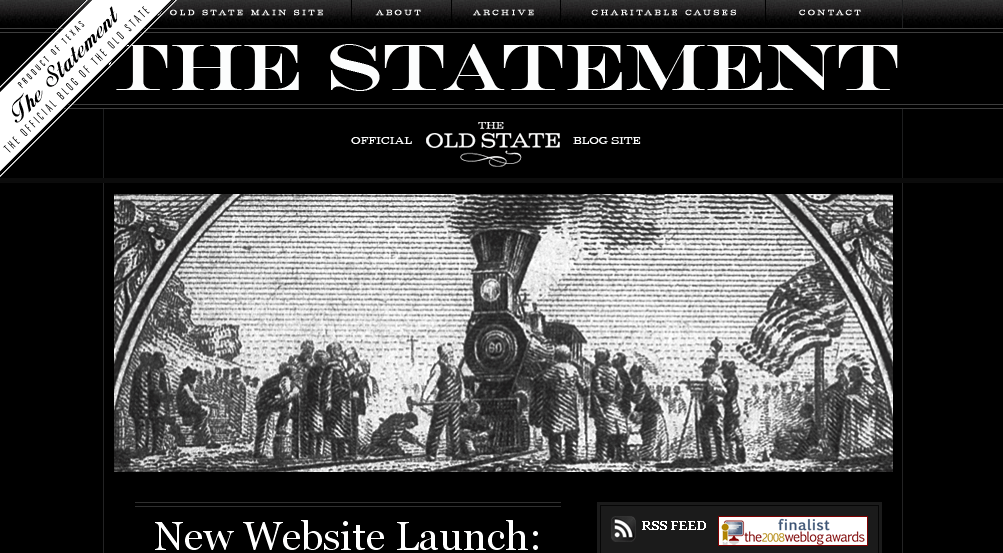 One of the interesting black-colored blog is Dying Scene.The blog is about punk music and i think the blog has a good unique designed theme.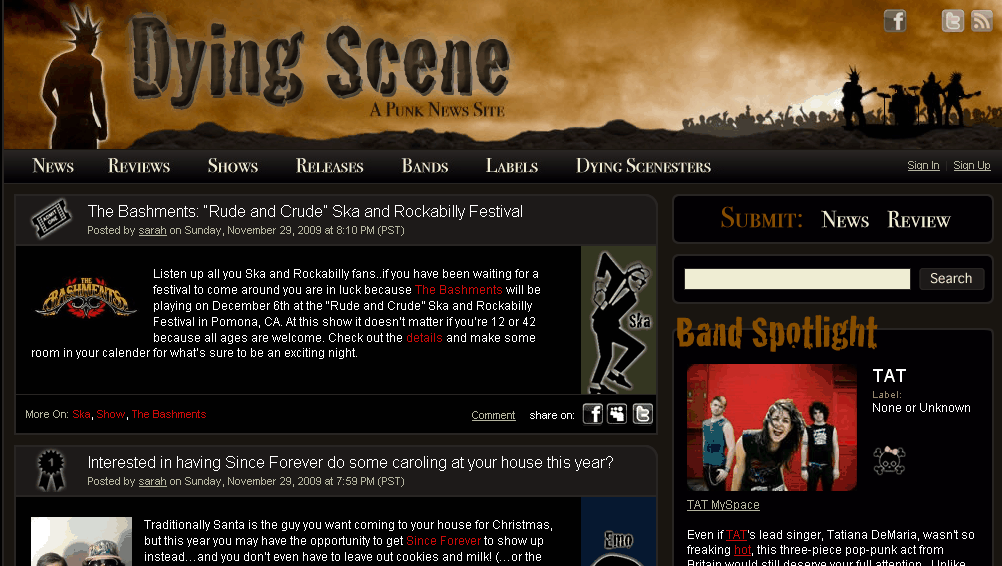 PSDVault is Adobe Photoshop Tutorials, resouces and inspirations for all web and graphic designers.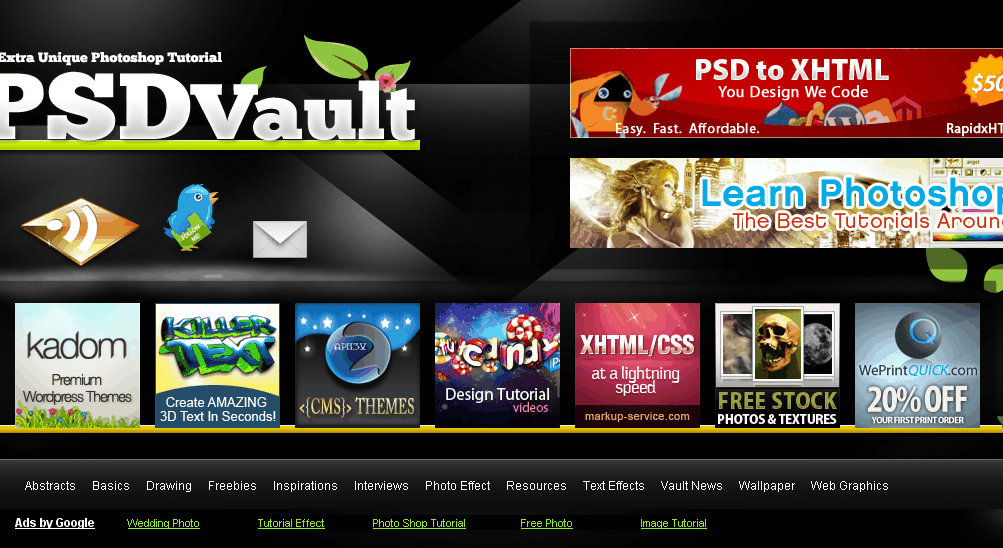 Yanko Design is founded by Takashi Yamada in 2002.Yanko Design is a web magazine dedicated to introducing the best modern international design, covering from industrial design, concepts, technology, interior design, architecture, exhibition and fashion.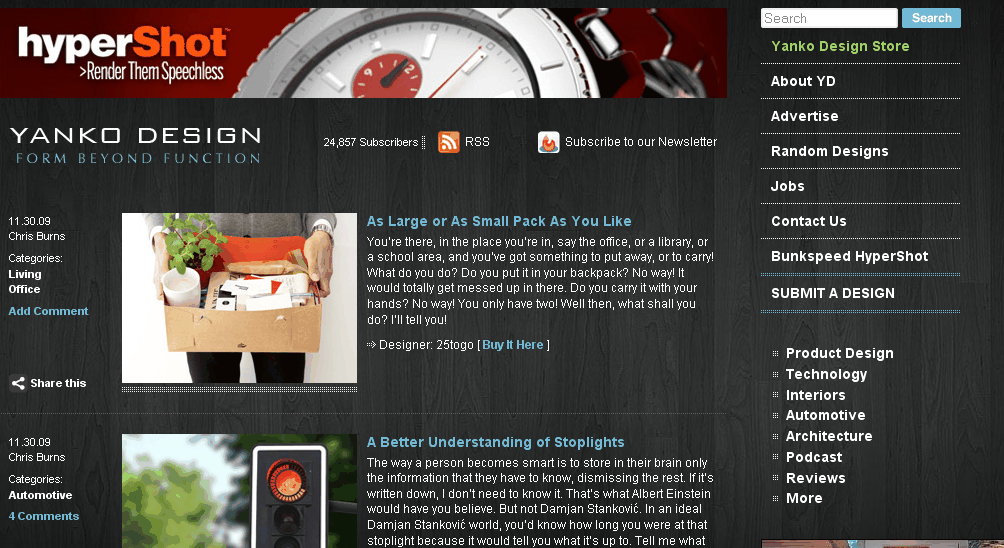 Gaya Design is managed and written by Gaya Kessler from Netherlands.The blog is about web development tricks,XHTML,Javascript, PHP and CSS.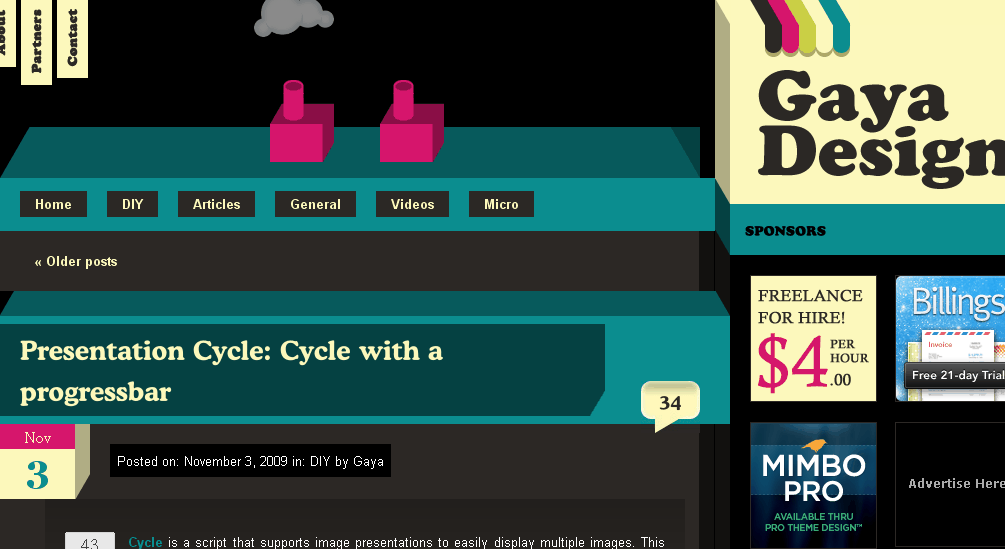 KomodoMedia is mostly a design blog which you can read CSS, XHTML, JavaScript, PHP stuff.Designed by Rogie King and one of the interesting part of this blog is that you can switch the style(foliage-o-meter) from sparse to dense.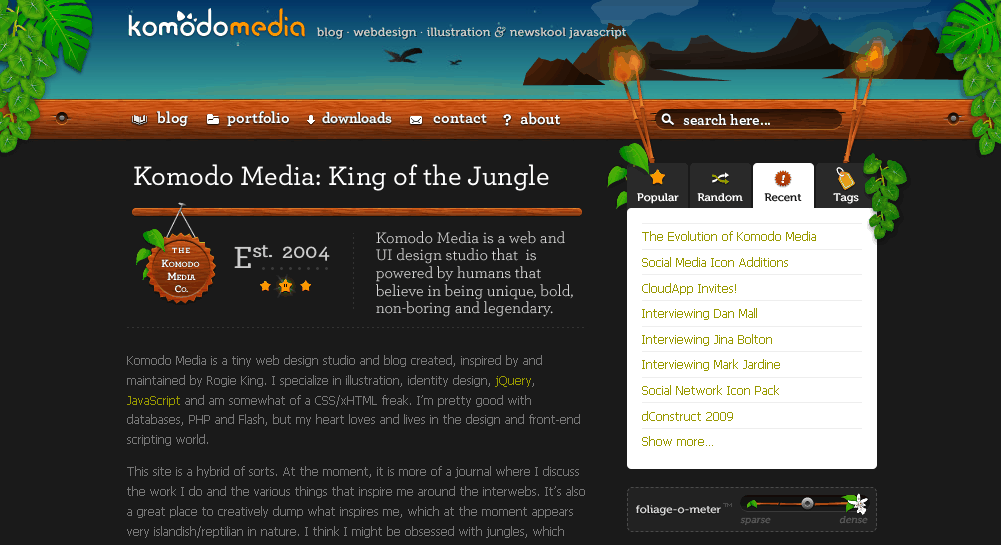 The PhotoArgus is a resource for photographers novice to advanced.You find lots of information about photography tecniques as well as inspiration and showcases.The blog's background image is a really good choice.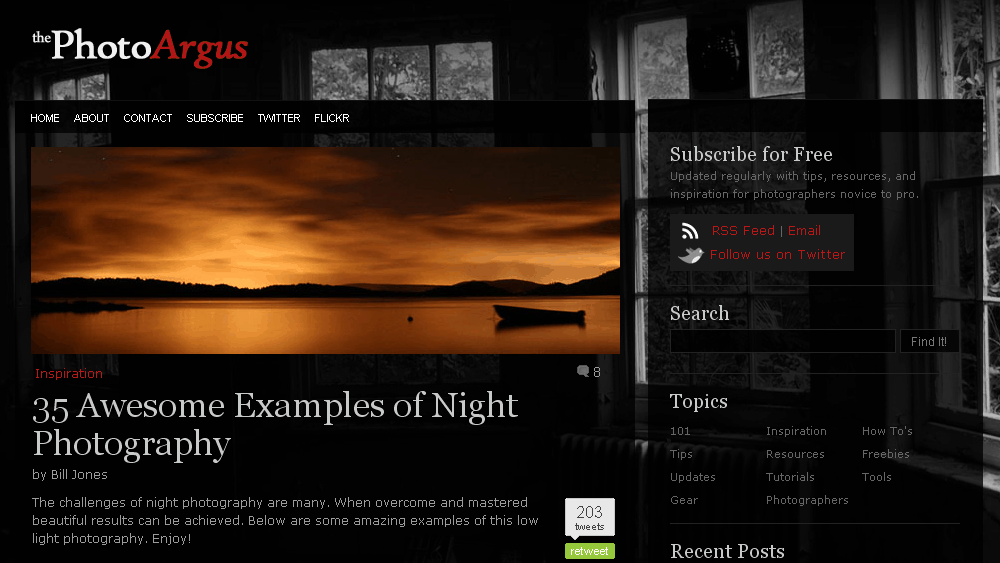 MadFrogDesigns is as you guess a design website but i like to blog section so much.Mostly the blog is about Julien Coutellier's family(Founder of MadfrogDesigns).I like the footer design(like a header section).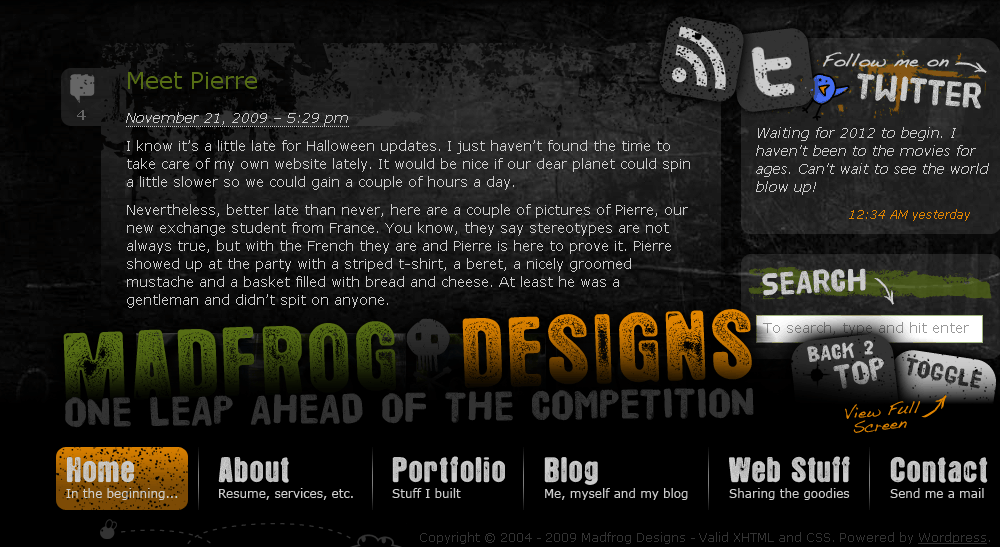 CrazyLeaf design is also one of my favourite design related blog.Easy to read and you can find tons of design resources to improve yourself.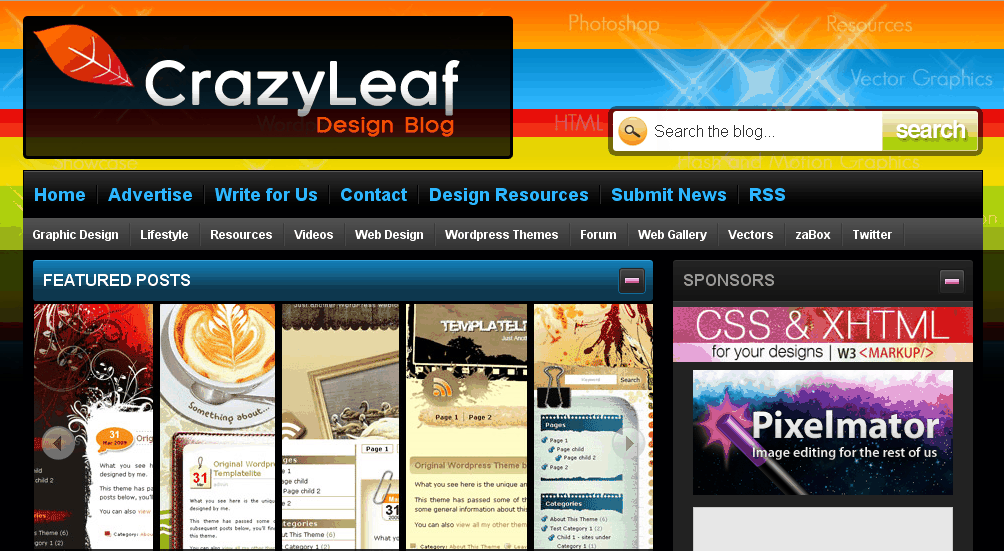 Larissameek is a blog which you can find showcase of her artwork,her photos and personal ramblings.Larissa Meek is a 3D animator, Miss USA finalist, model, actress and reality TV star.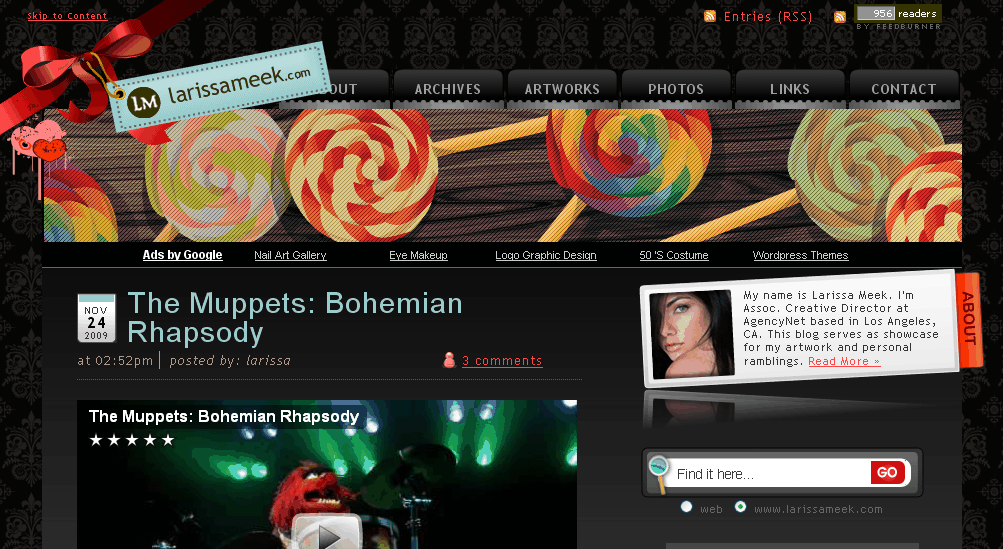 StudioNashVegas is founded by Mitch Canter who is a WordPress Designer and General Web Developer.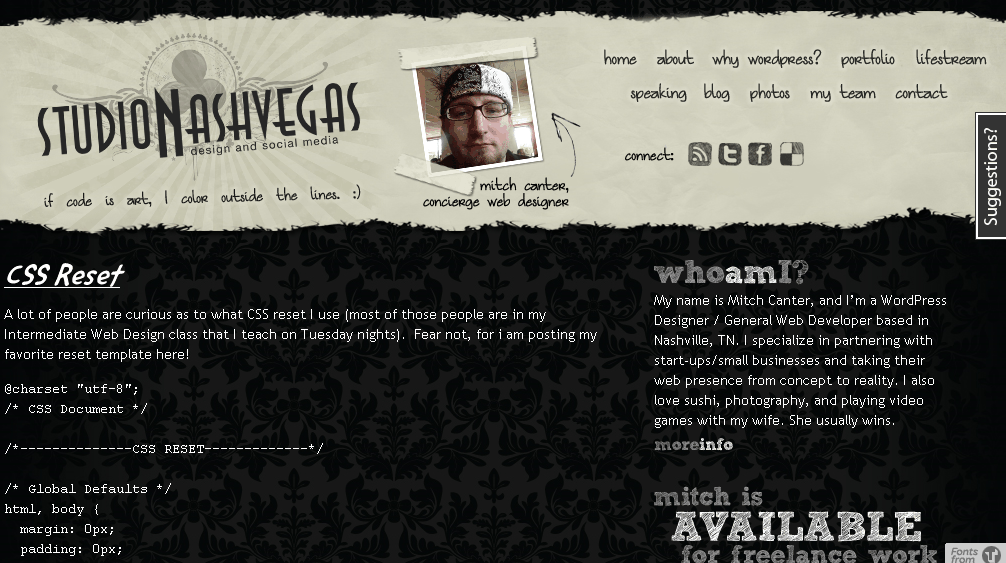 Caty's blog is a design and art blog founded by Caty Ng from Singapore.Caty call herself as graphic and web design enthusiast.You can find inspirational and freebie posts as well as self reviews of design related world.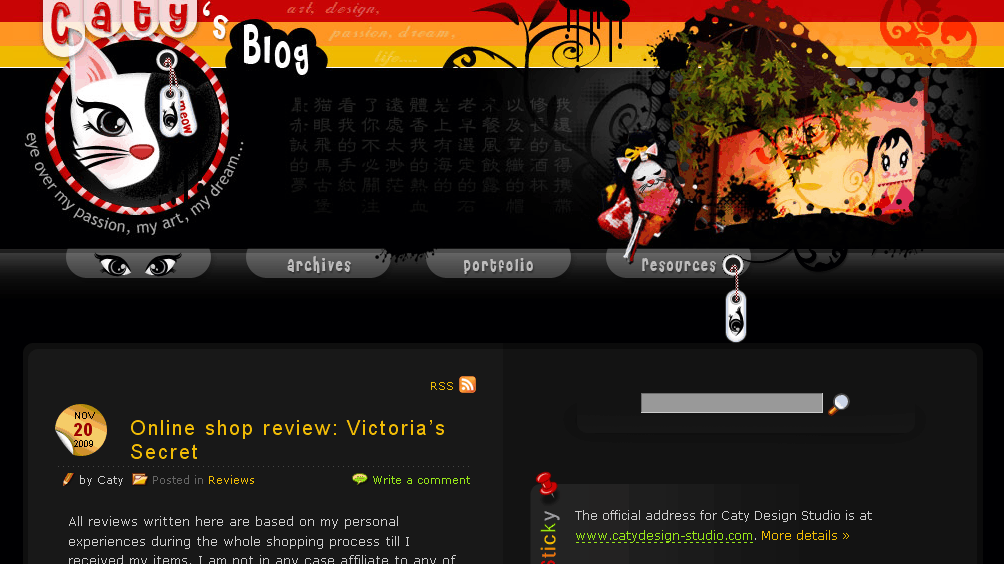 Dezinerfolio v1 was started as a personal portflio on March 2007 by Navdeep & Navin who are brothers.Now Dezinerfolio is at v4 which is a more design community holding blogs,forums,links and their showcase.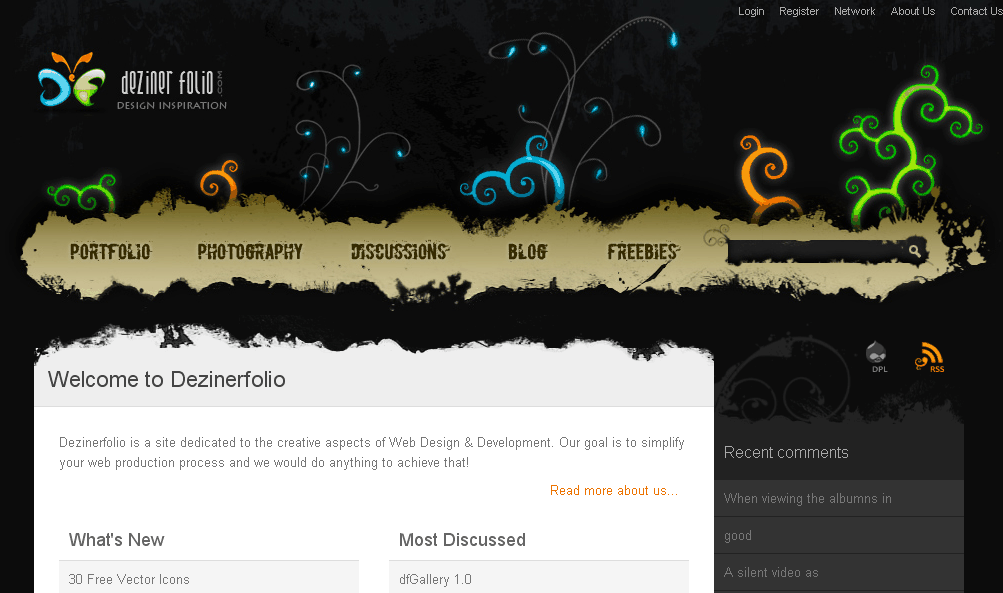 YouTheDesigner.com (YTD) is a graphic design, marketing and branding blog that features tips, inspiration, tutorials and resources for creative professionals. YouTheDesigner is part of the UPrinting.com Network.YouTheDesigner is founded by Gino.This blog was a school project but as Gino said the blog grew steadily and gained a loyal following.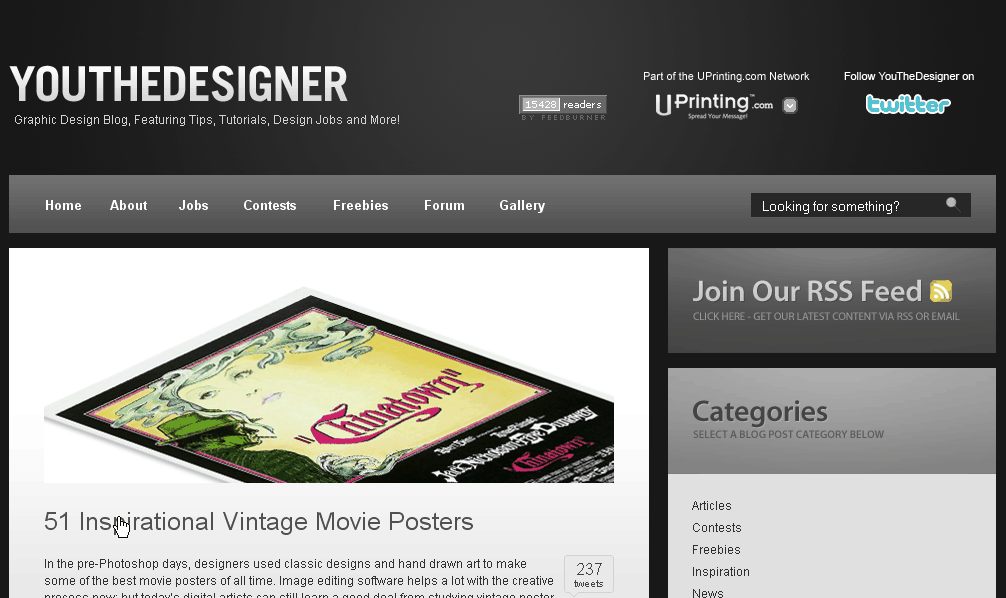 Abduzeedo is a design related blog which is founded by Fabio Sasso-a Brazilian Designer in December 2006.You can find inspirational posts,tutorials(Photoshop,Illustrator) and I think Abduzeedo is a must for every designer and of course must be bookmarked as well.

Official blog of Platinium Games Inc. which is based in Osaka ,Japan.You know most of the game blogs or sites are dark colored like this one but i like the color combination of grey and black especially in the sidebar.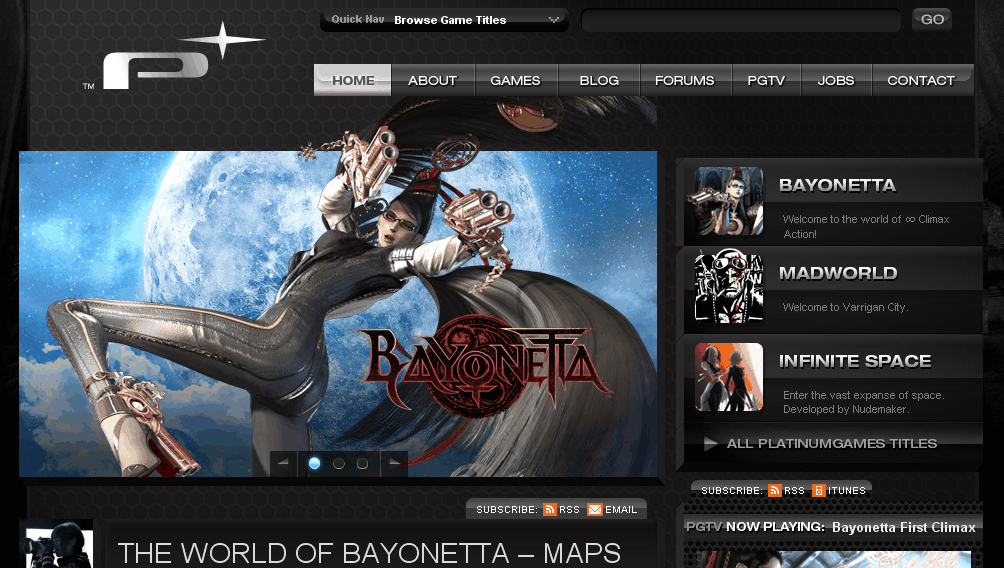 This the blog of a radio station.The blog section is much more like a classical web site but the style is perfect.You can close the blog posts or blog section with one click.I think good for blog integrated web sites like this one.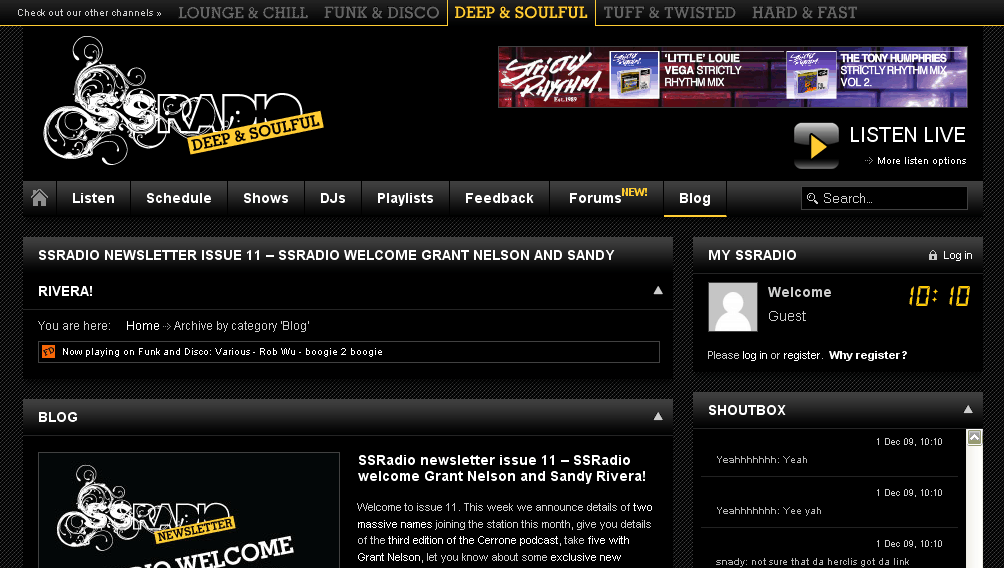 A wordpress based Batman blog in German language which is created by Achim Loob(a fan of Batman).It has a simple design but the header attracted me.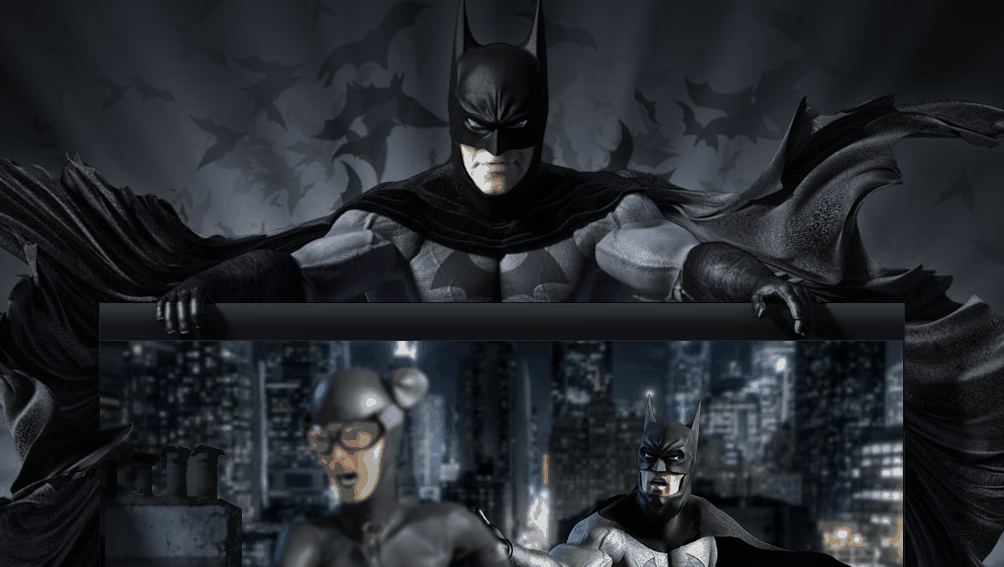 Vikiworks is a design studio which is based on wordpress.One of a good example of black colored blog and i like the shadow style at the bottom.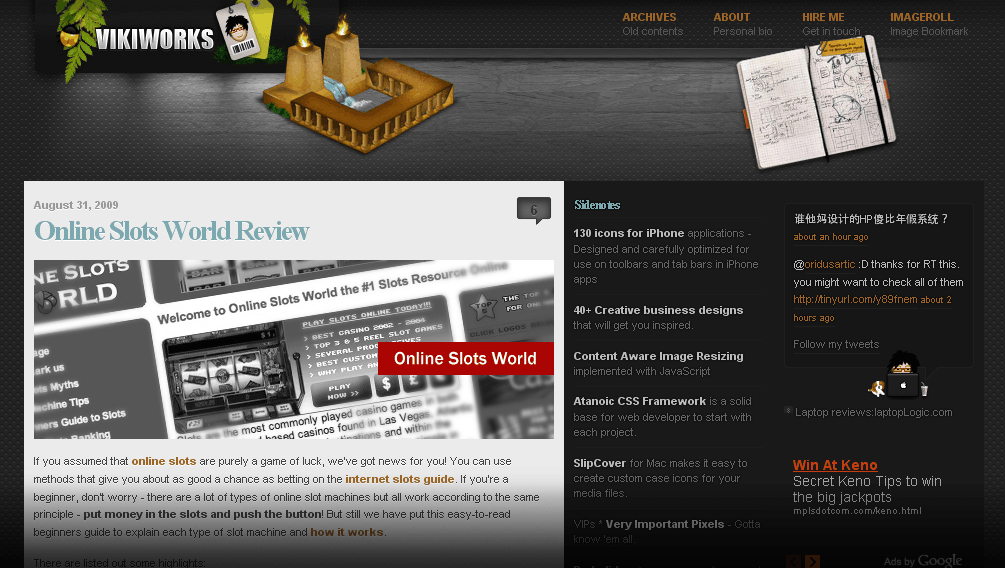 No matter you want to get mcp certification or looking for cissp credential to support your networking career, pass your certification exam on first try using our VCP-410 resources