In this post i've collected amazing tutorials  created by Photoshop.You can see how Photoshop is powerful and if you can imagine,you all can do these kind of photo manipulations.These 50 amazing tutorials are a little bit for advanced users but i'm sure if you start working you cannot believe what you can do with Photoshop.
I wrote some words from the original creators so thanks to all of them.

1.Decomposing A Face In Photoshop
The purpose of this tutorial is to go through some advanced photo manipulation techniques; you will learn to work with masks, filters, selections, etc.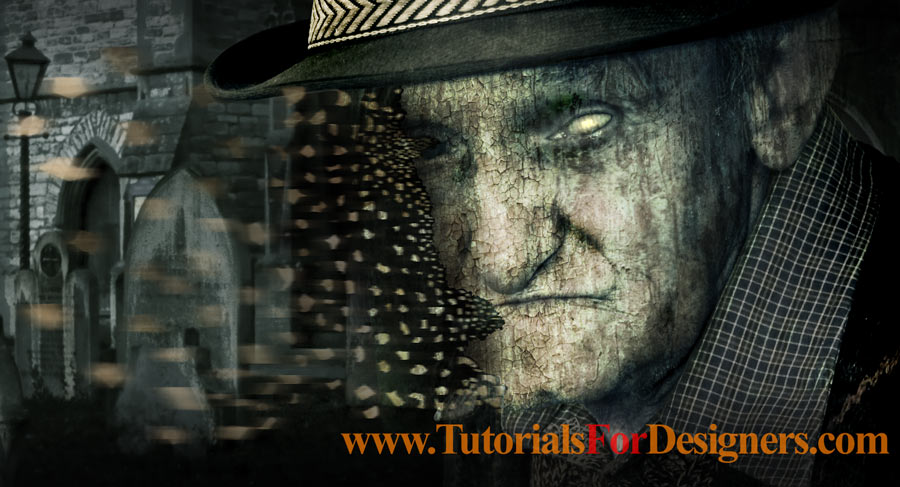 Turn a woman into an alien by combining two photos. This tutorial will teach you several photo manipulation techniques for creating scary photo manipulations.
Take a deep breath and open Photoshop. Yes it's pretty empty, but nothing to be scared of really.Beforehand you should maybe have in mind what you would like to create, but not necessarily.. This picture arose out of pure boredom paired with testing out some new techniques. Of course you should have some stock – photos or own ones, which is for usre nuts and bolts.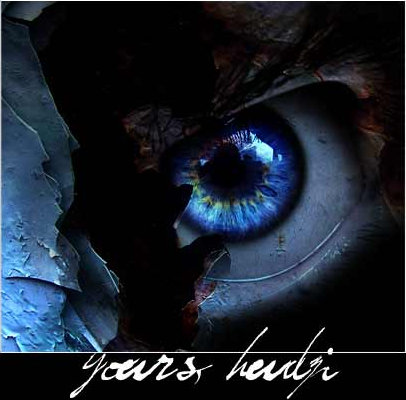 Time again to talk about aliens! No, not the illegal kind. The green kind
! What better way to kickoff the summer spirit than with explosions, death rays, and a little stormy weather.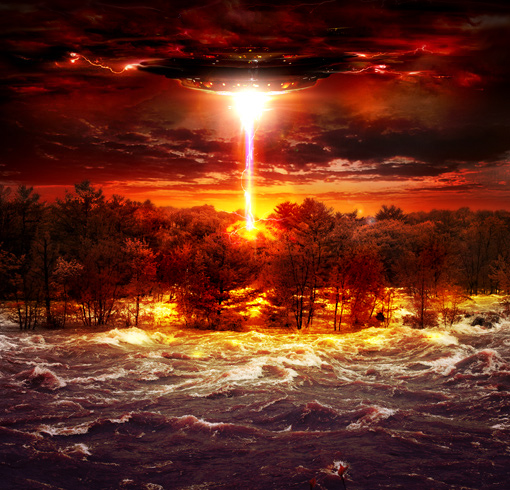 5.How to Create a Chilling Photo Manipulation in Photoshop
In this tutorial  you will learn how to create a fantasy photo manipulation called "You Can Not Frost The Time" with using several Photoshop tools such as Color Range, different blending modes, and more.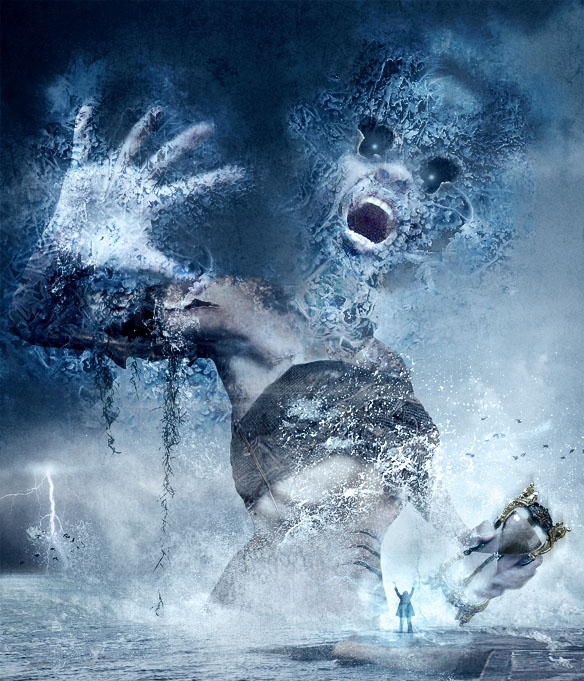 In this tutorial you will learn how to create an awesome illustration that can be printed as a poster to hang it on your wall.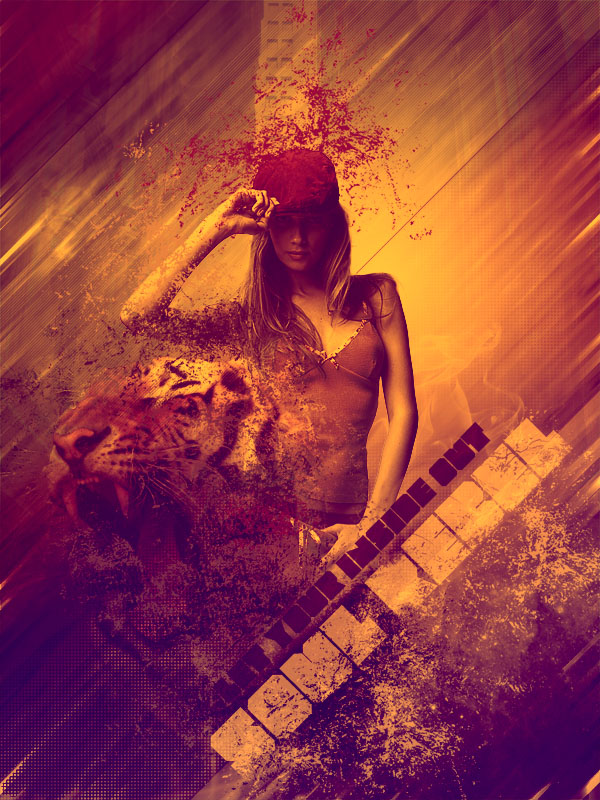 You may get .psd* file of "Fantastic Tree" Photoshop tutorial by making a donation
8.Create Dynamic Distortion Effects
Bring velocity and meltdown to your subjects with a little Photoshop magic. Doucin Pierre, aka Soemone, shows you how.
9.Scared Photomanipulation Tutorial
Photomanipulation stands for working with images and manipulating them in all the possible ways you can imagine.
To start making a photomanipulation you will need first to make a sketch or at least order things up.
This is part 1 of a set of tutorials here on PSD learning which will take you through the process of changing a head into a garden. This part will show you some great photo manipulation techniques which will create a waterfall coming out of the mans head. This will explore important manipulation techniques like masking, composition and color adjustments.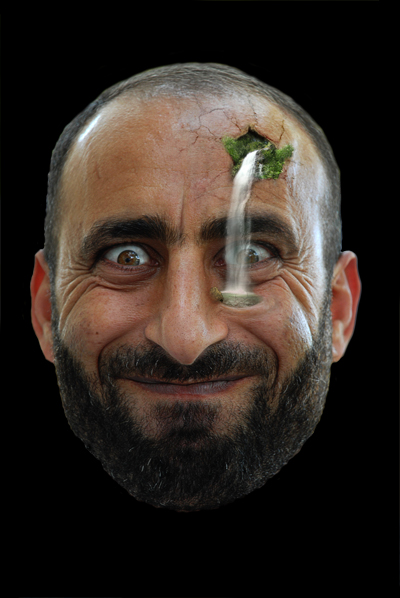 11.Poster Girl Photoshop Tutorial
You can download my PSD file below if you want to use it for a guide. Unfortunately the PSD file below is a much smaller resolution than the one I worked with originally, because the original weighs in at a hefty 128mb lol
12.Create a Powerful Mental Wave Explosion Effect
In this tutorial,you will learn how to create a crazy explosion, like a mix of Magneto's ability with Peter Petrelli's power.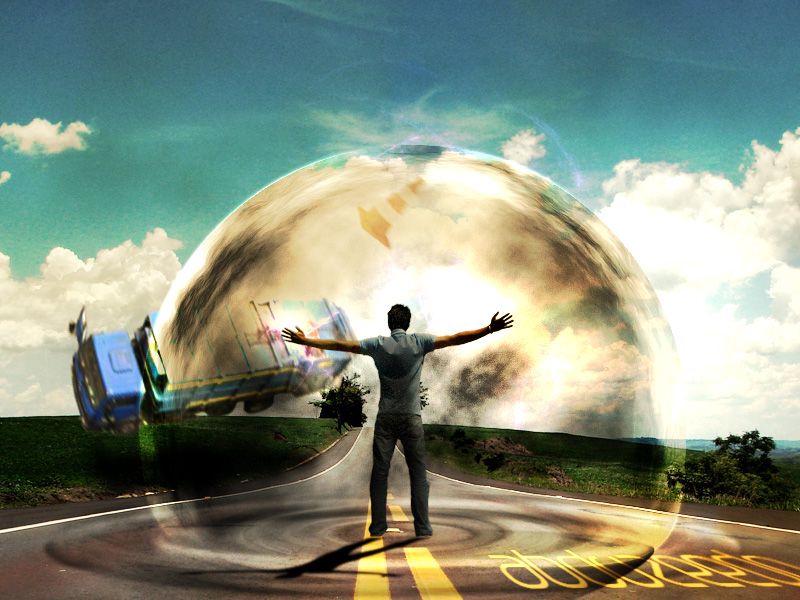 13.Transforming a Daylight Image Into a Wild Night
In this tutorial we'll learn how to convert a plain daylight shot into a night shot and add some special effects to it. We'll not only turn a daylight image into a nighttime image, but we'll also add add some stormy rain to the scene.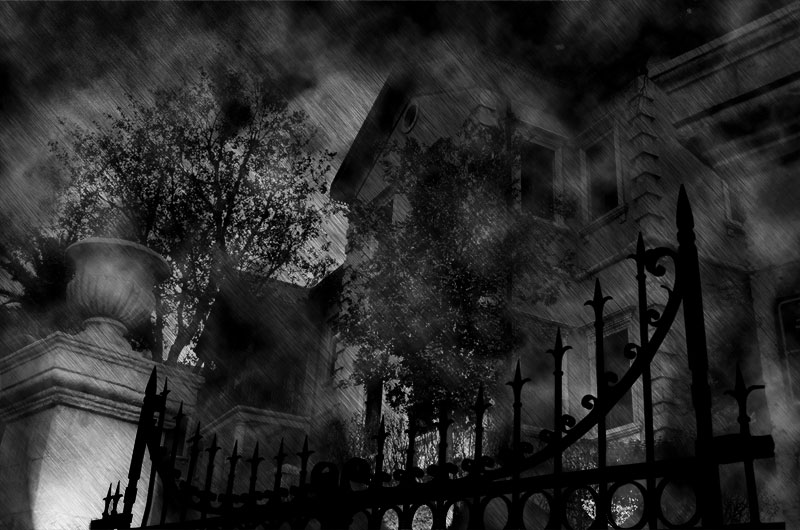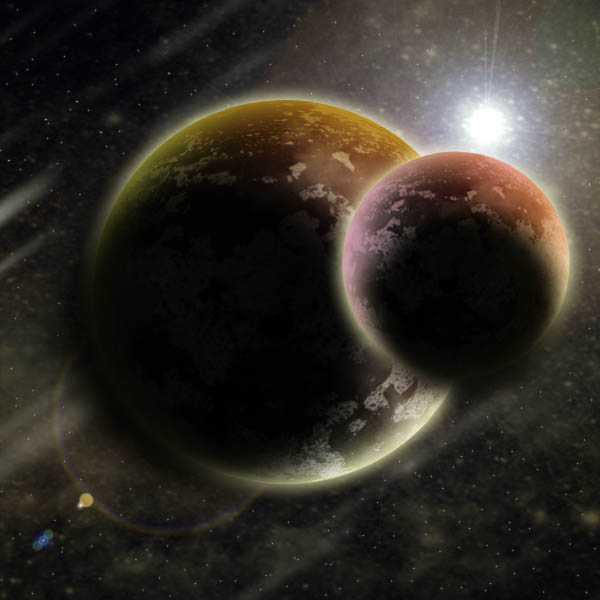 In this tutorial, it will show ways to create swirls, and by mixing them you will learn some very powerful techniques that will allow you to easily make tons of different styles of swirls. The tutorial is all about combination. Nice to have a try!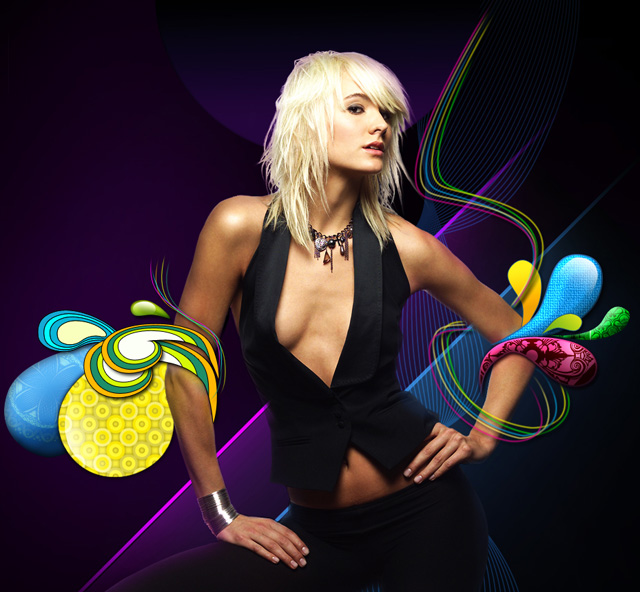 16.Transform a Daylight City Image into a Epic Warzone Scene
In this tutorial, you will learn to transform a daylight city image into a epic warzone scene in Photoshop. The inspiration of this tutorial came from a random war image I came across while reading a magazine.
In this Adobe Photoshop tutorial, you will learn how to give a photo a more "ghostly" appearance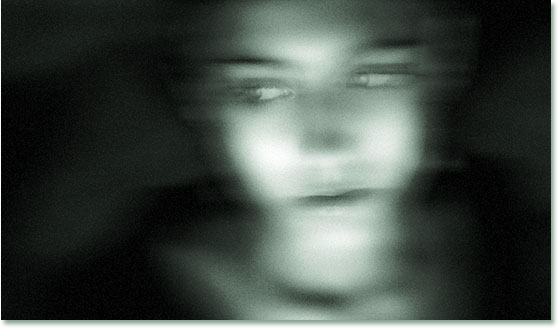 18.Another Dark Art Picture Style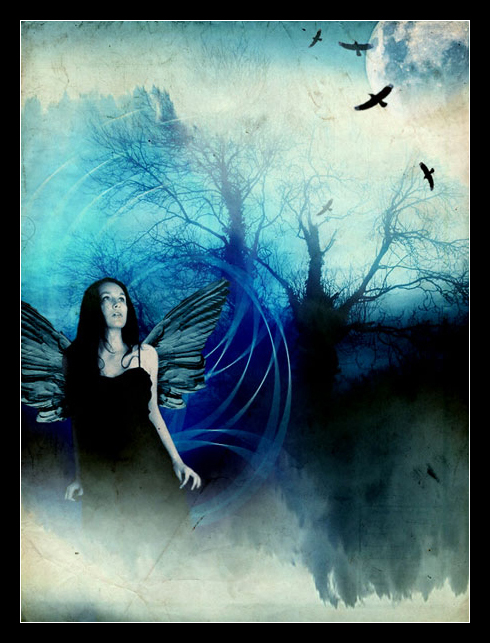 See the image below? Transform this cloudy country side picture into a stormy and dramatic evening by adding simple lightning effects!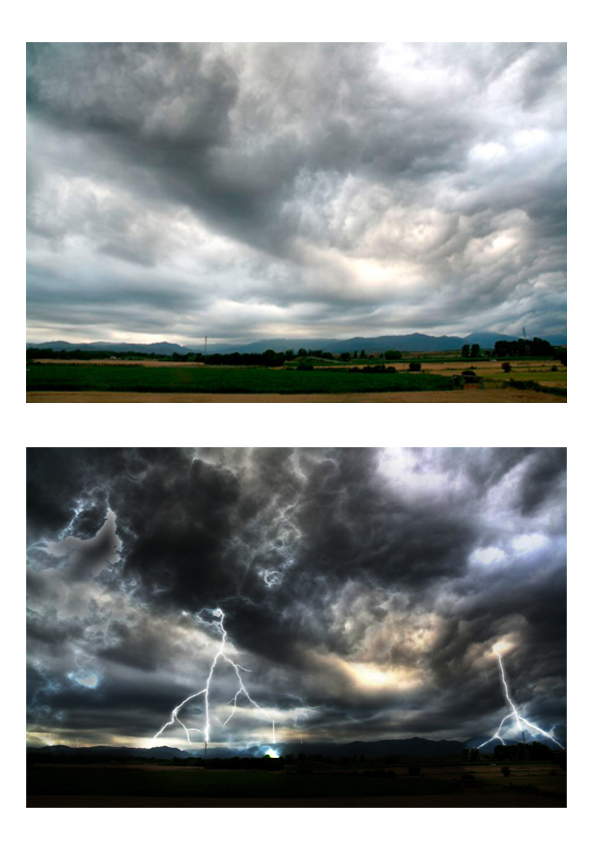 20.How To Create a Futuristic Sci-Fi Scene
In this tutorial,you will learn how  to create a futuristic sci-fi scene.
Transform original pictures using Photoshop tools that will help to give the image a more spectacular look.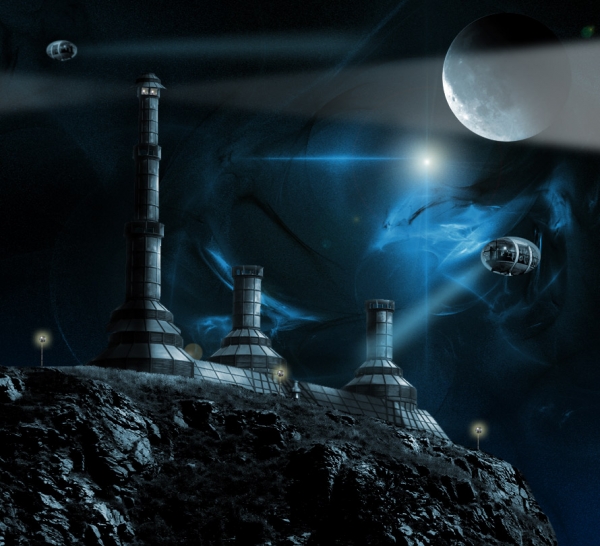 You may get .psd* file of " Midnight Magic. " Photoshop tutorial by making a donation.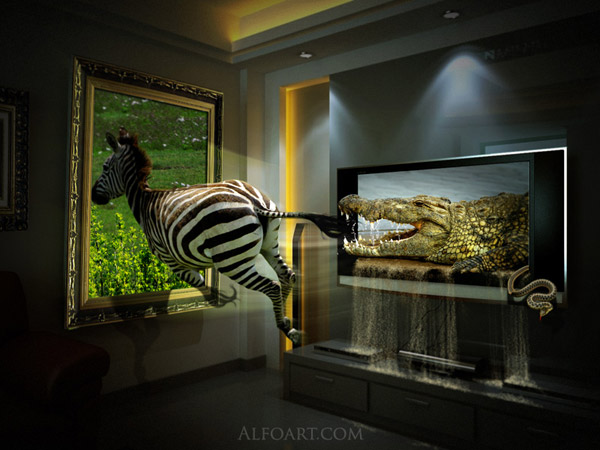 22.Create Energy Lines Around a Dancer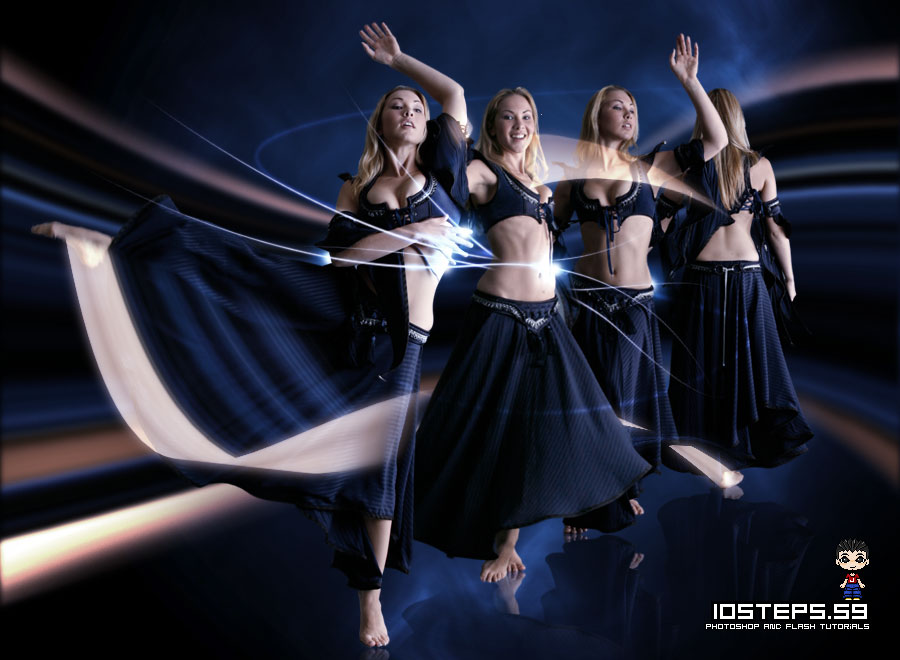 23.How to Create a Piece of Heaven in Photoshop
In this tutorial you will learn how to create a piece of Heaven in Photoshop.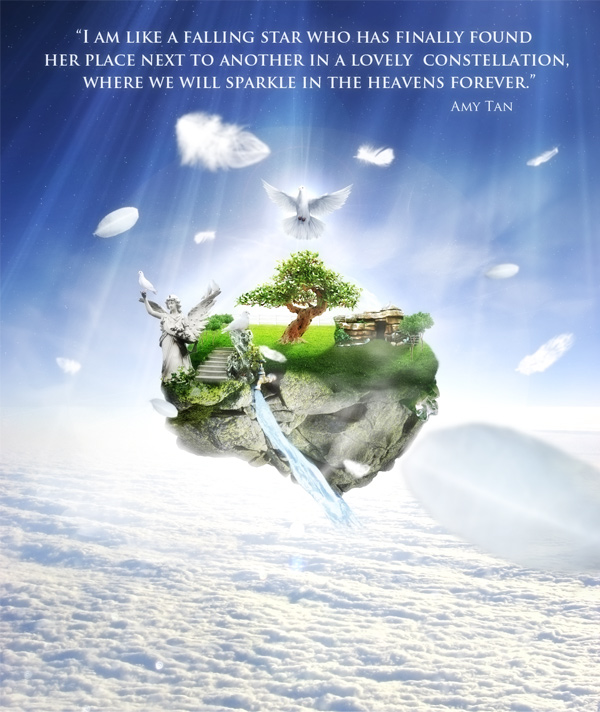 In this tutorial we will be learning some more photomanipulation but this time different.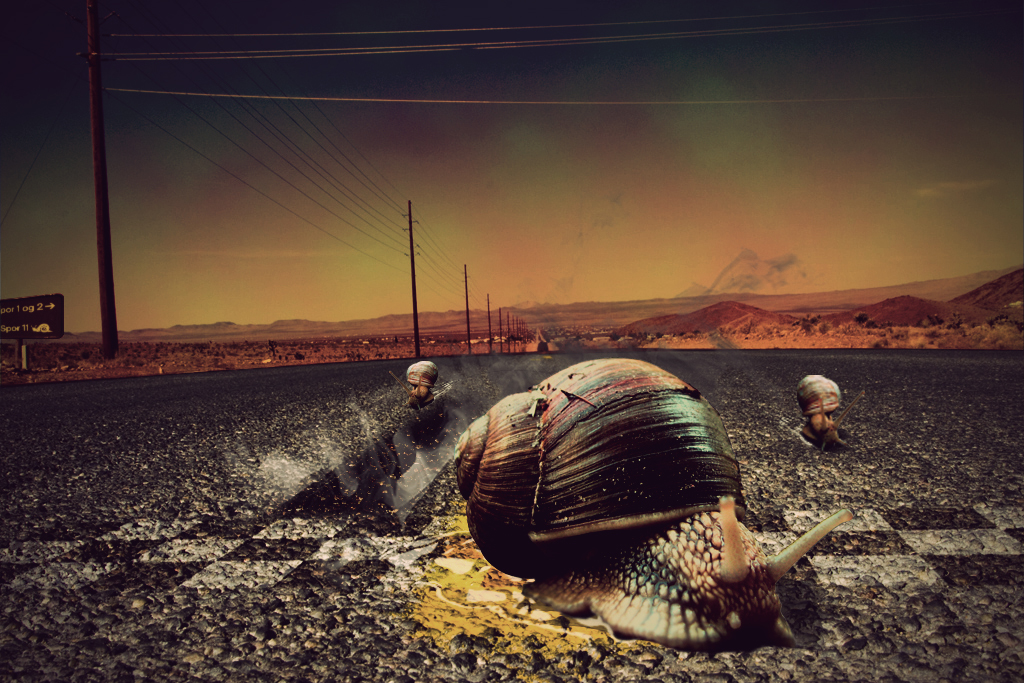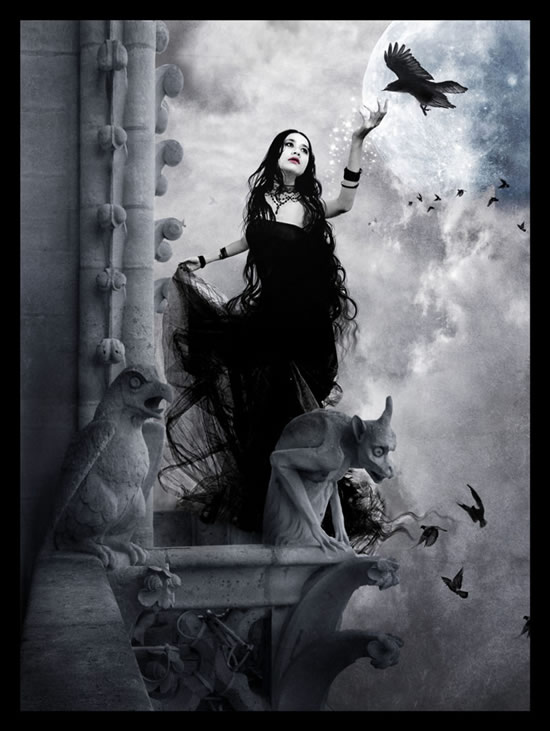 26.Blending a Human Head to a Tree
This tutorial shows how to montage human heads to a tree and to add in a dramatized effect. In a nutshell, it is done by applying various blend modes on the relevant layers, and simulating the tree texture using a simple combo of filters such as bas relief and zoom blur to achieve that extrusion effect.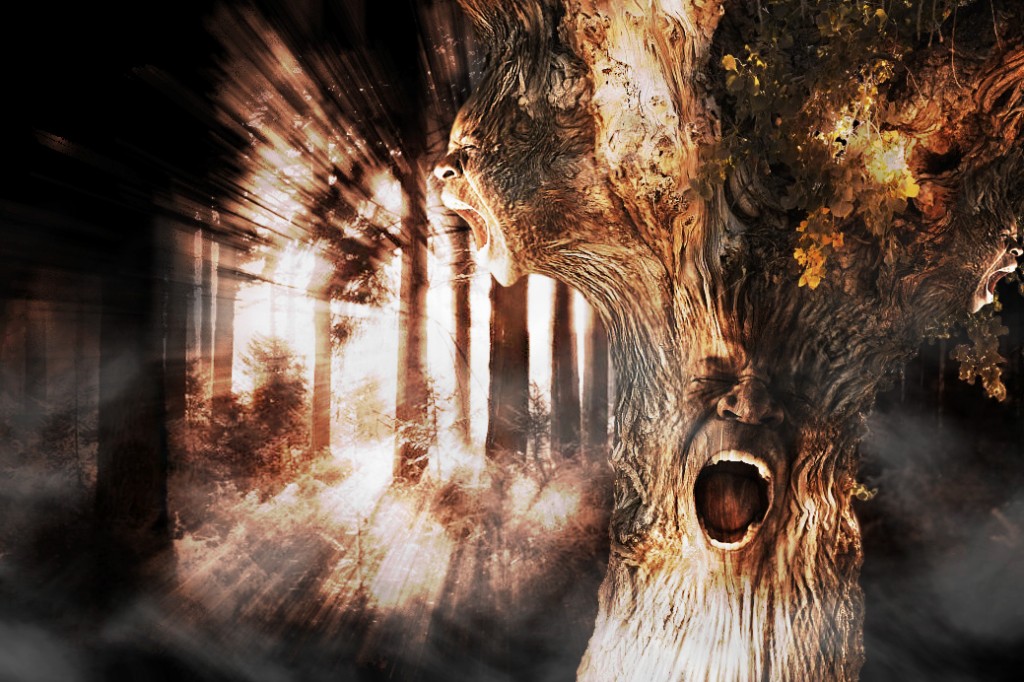 27.Transform a Daylight Photo into a Realistic Lightning Storm Scene
In this tutorial, you will learn how to transform an average daylight photo into a realistic lightning storm scene in photoshop.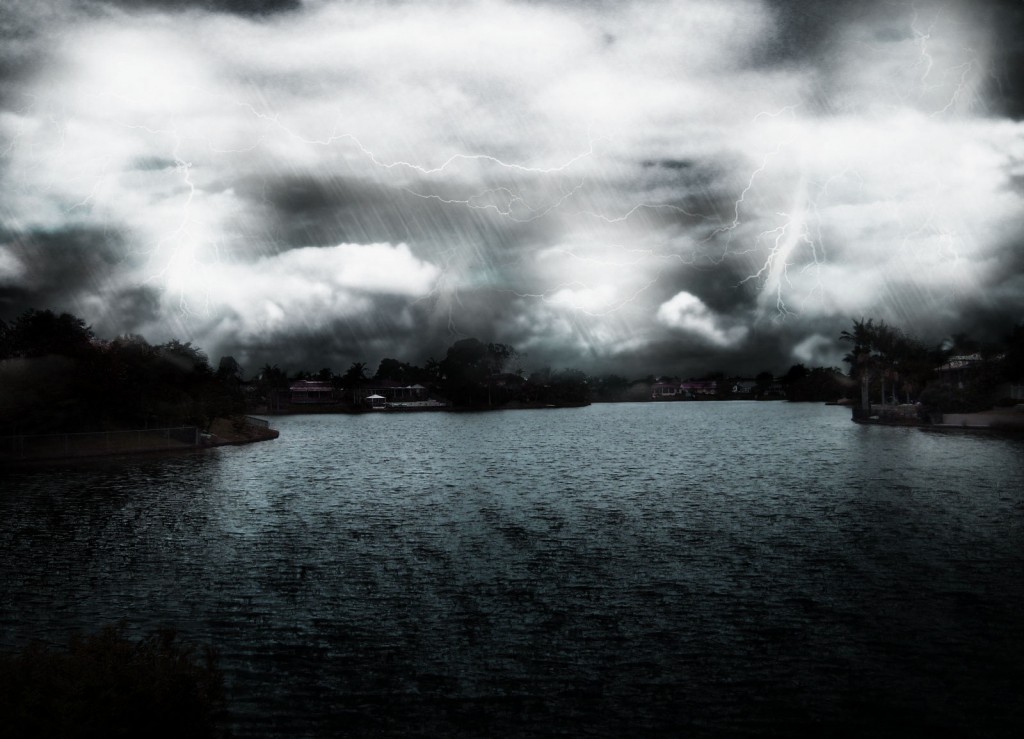 28.How to Create a Colorful Photo Manipulation in Photoshop
In this tutorial you will learn how to create a colorful photo manipulation using Photoshop brushes, different adjustment layers, and more.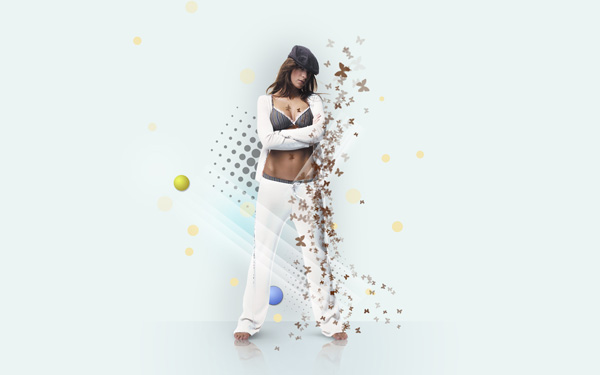 29.How to Create a Digital Illustration Using Birds
This tutorial is all about creating an illustration using just a few stock images of birds. The composition is quite simple, but with a little inspiration you can create something really nice.
30.Seemingly Innocent Picture Into A Scary Demon
Showing you how to make a demon lady from hell that is gonna rip your soul out and devour it for dinner! So you better check this tutorial out if you want to see how to turn a seemingly innocent picture into a scary demon.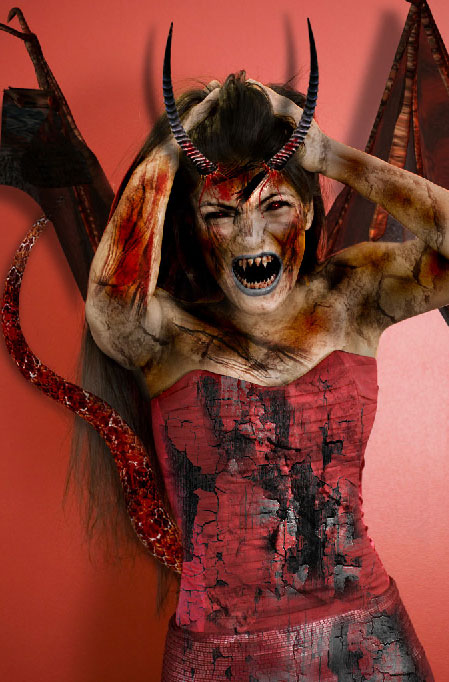 This is part two of the Dance Photo Manipulation tutorial, this part follows on from part 1 but shows some more advanced techniques and makes use of some of the skills you learned in the first part. This time we'll be making use of the liquify tool, some brushes and some vector shapes to finish of the image and give an awesome result.
32.Behind the Scenes: Saw VI Poster Creation
In celebration of the release of Saw VI you are going to learn step by step how to make a dirty and disgusting Saw movie poster.
33.Torture a Man and Stitch Him Up
Transform a man into a torture victim with a couple tricks and some basic tools.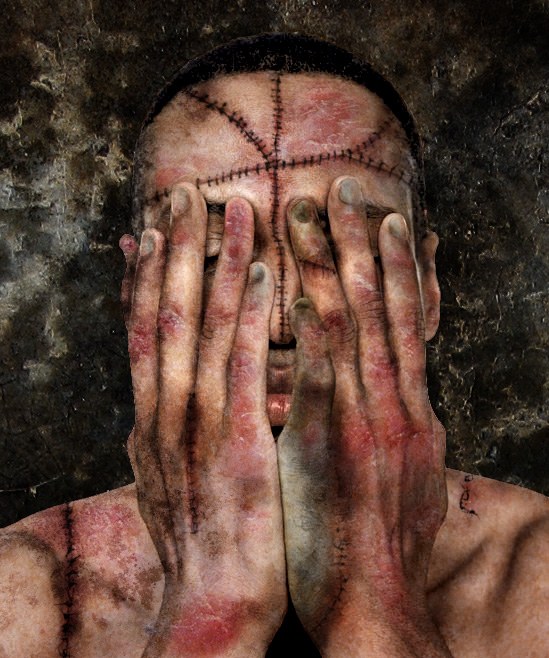 34.Magic Of Making Mannequins Look Alive
It's time to learn the magic of making mannequins look alive. Learn how to turn a group of mannequins into silent killers.

35.Creating a Glowing Sphere in An Inverted Image
Learn how you can create an interesting image by adding in some simple Photoshop effects and by inverting its colors! Inverting an image can sometimes produce unexpected results, and in this tutorial, you'll learn and practice Filters – Liquify, Blur and Lens Flare tools to create additional effects and elements to make it more stunning.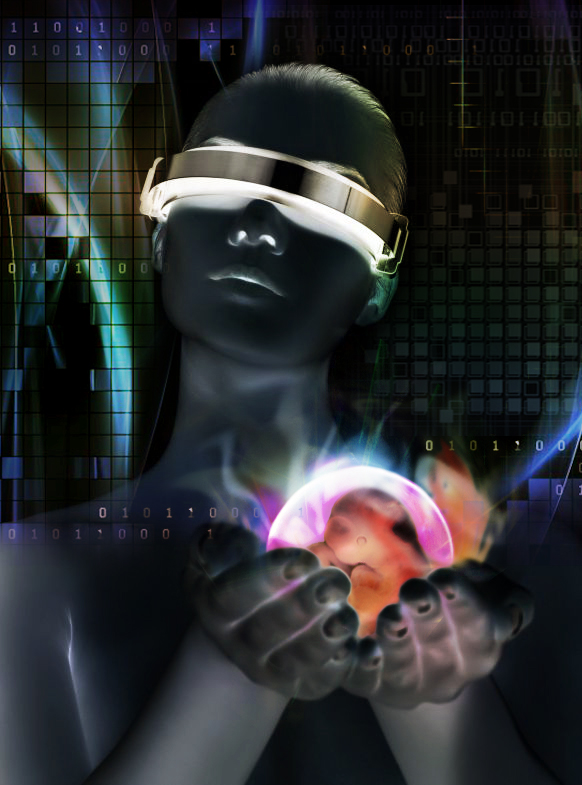 36.How to Create a Fantasy Photo Manipulation
You will learn how to work with a few images and create a really interesting photo manipulation.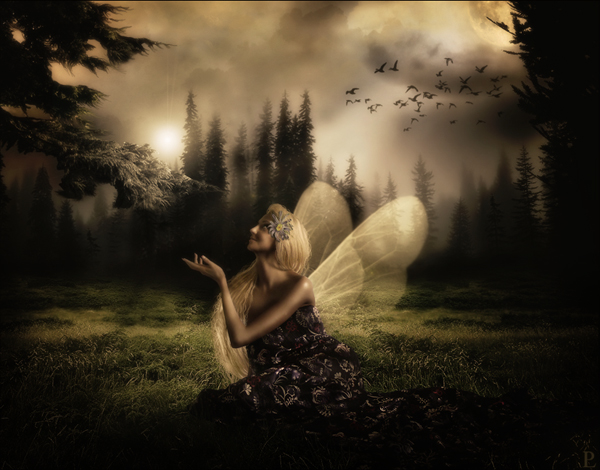 37.Sin City Effect Photoshop Tutorial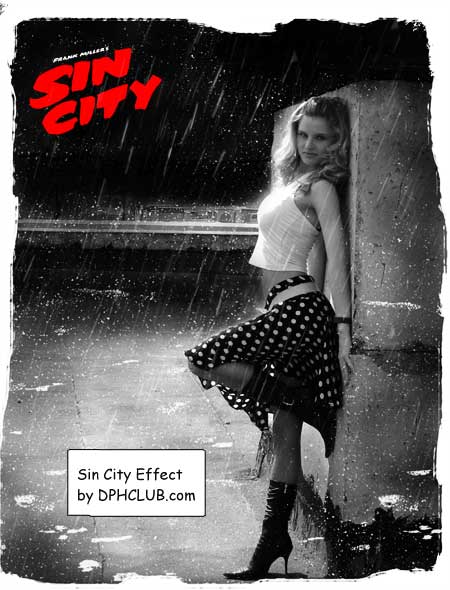 38.Dark Fantasy Art Photoshop Tutorial
Despite been classed as fantasy art, this is a mere photomanipulation – make a fairy and your own mystic scenery; creating a landscape from scrap is now possible!
39.How to Create a Movie Quality DVD Cover
In this tutorial, you will learn how to create a crazy explosion, like a mix of Magneto's ability with Peter Petrelli's power.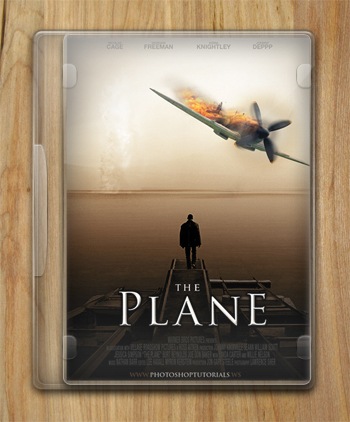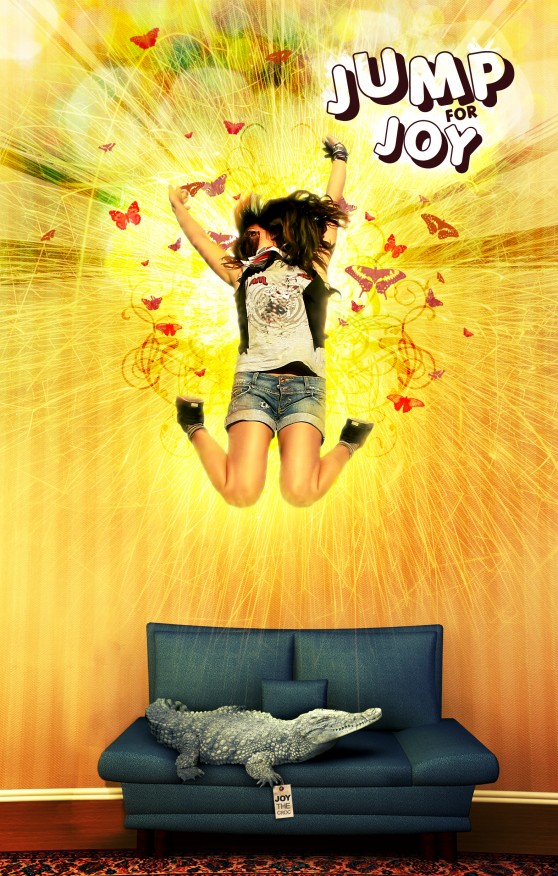 41.Construct a Novel Victorian Theatre Setting
42.Photo Manipulate a Falling Angel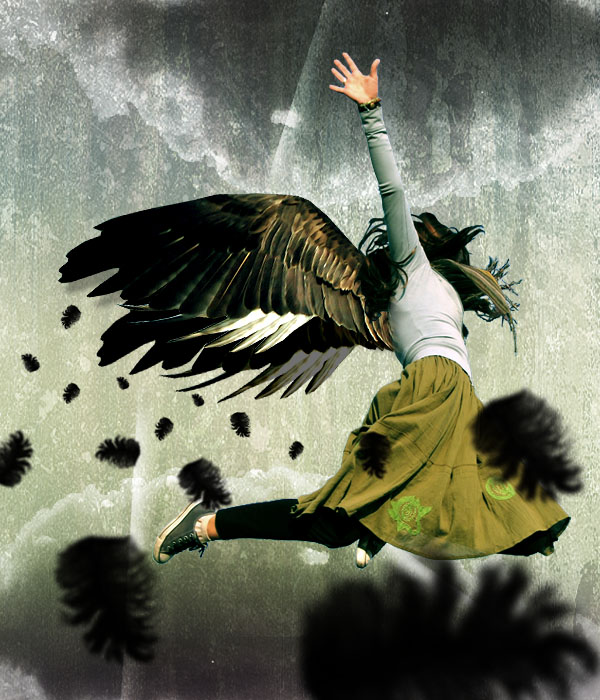 43.Create an Amazing A.I. Robot Woman in Photoshop
You will learn how  to design a dramatic image depicting a "Artificial intelligence" concept. Let's get it started!
44.How to Create a Mystery Photo Manipulation in Photoshop
In this tutorial you will learn how to create a mystery photo manipulation using Photoshop brushes, different blend modes, and more. Let's get started!
45.How To Create A Ripping And Tearing Poster Effect
In this tutorial you will learn how to turn a flat, artificial poster into something that looks as if it's been hanging around on the wall for a long time.The initial poster was created using techniques that we have covered in previews tutorials. As you can see, it's a brash image that looks nothing like a real poster.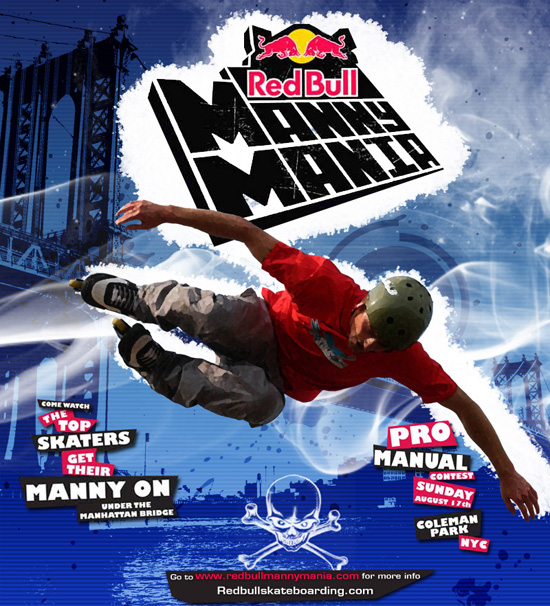 46.Design a Dark and Misty Mountain with Distant City Scene in Photoshop
In this tutorial, you will learn how to design this dark and misty mountain scene with a gloomy looking far-away city scene in Photoshop.
47.Mysterious Moonlit Landscape
Believe it or not, but from a few ordinary photos and some primitive brushes, we will make this image (see below).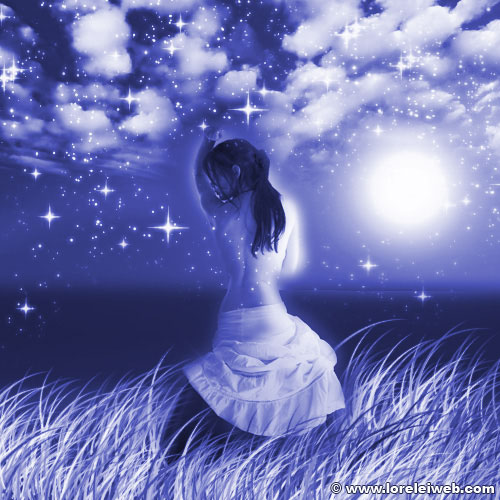 48.Making Of The Imaginary Paint Dancers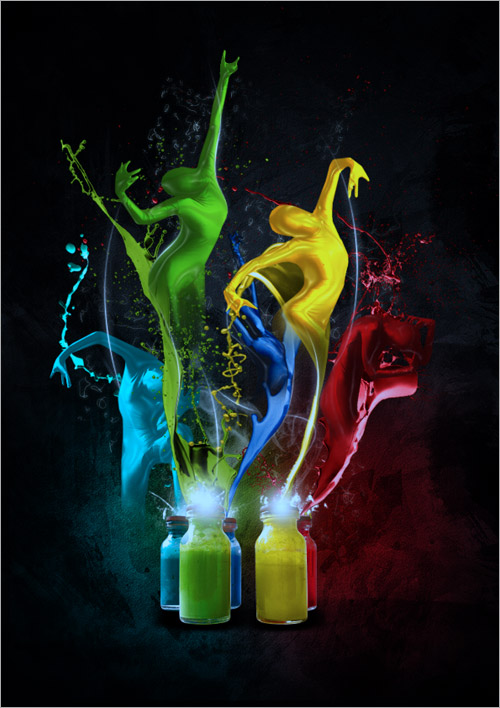 Here's a walkthrough of the creation of a custom wallpaper featuring a mystical warrior angel.
50.Dazzling Dance Photo Manipulation
In this detailed and lengthy Photoshop tutorial, you will learn how to combine photos and add special effects to turn a normal photograph into a stunning artwork. You will also learn several tricks to reduce your Photoshop document file size and number of layers and layer styles.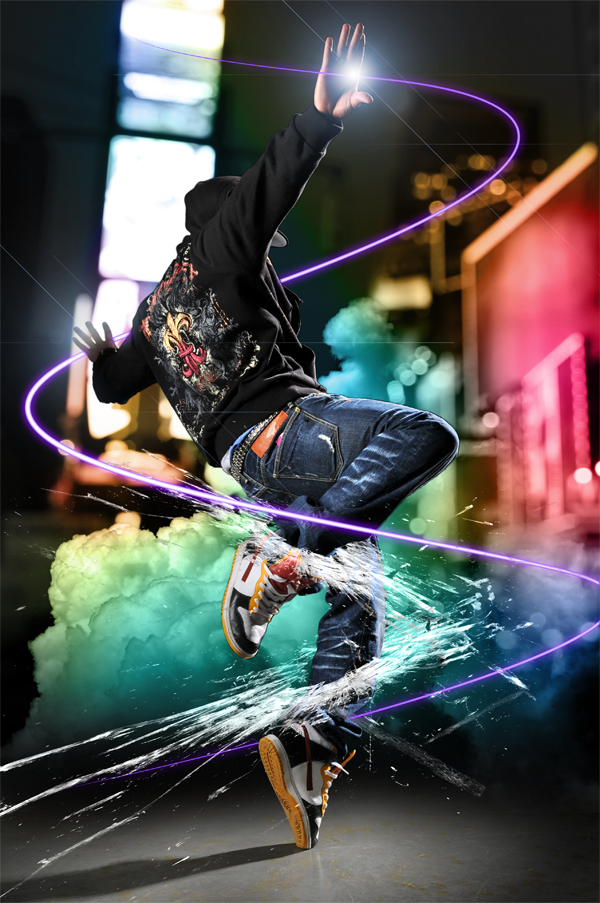 Subscribe for 640-863 online training program to pass ssat and psat test with highest score on first try guaranteed.