Did you know that 50 percent of small businesses don't have an SEO strategy? If your small business is among them, it's time to make a change. 
SEO is essential to doing business in today's digital age. A solid SEO strategy can improve your company's credibility and bring in organic search traffic to your website. 
SEO supports your efforts toward content marketing, too. You can rank higher in local search, bringing in more customers, while keeping marketing costs down. Optimizing your website for search also makes it more user-friendly, which can better engage your users. And, of course, you can quantify the results of your SEO strategy to see what's working and what isn't.
Good SEO Can Boost Your Company's Credibility
When you focus on optimizing your website for search, you can make your company seem more credible to potential customers. When your website appears in the first few returns for a search, that shows the searcher that your company is legitimate and well regarded by Google. When your website appears alongside your paid search results, that makes you appear even more credible. 
You'll Get More Organic Traffic
Organic search traffic consists of internet users who have found your site by typing a search keyword or phrase into a search engine – usually Google, but there are plenty of other important search engines, like Yahoo! and DuckDuckGo. You want organic search traffic because it brings users who are searching for products and services like yours to your website. Optimizing your site for search is the best way to bring in more of those organic searchers who are looking for companies like yours to do business with.
You Can Rank Higher in Local Search
Local SEO can be powerful for small business, and it's the reason why many small businesses choose to work with a local SEO company in Phoenix or wherever they live. Of course, larger SEO companies can also help you rank higher in local search. The point is to optimize your small business website for searches in your local area, in order to target the local people who will be most likely to want to patronize your small business.
SEO Cuts Marketing Costs
If you're looking for a way to increase brand awareness without increasing marketing spending, SEO is your friend. SEO is extremely cost-effective. When you target SEO keywords, you can reach more users with intent – and your SEO efforts continue paying off in the longer term, as long as you stay on top to frequent changes in search engine algorithms.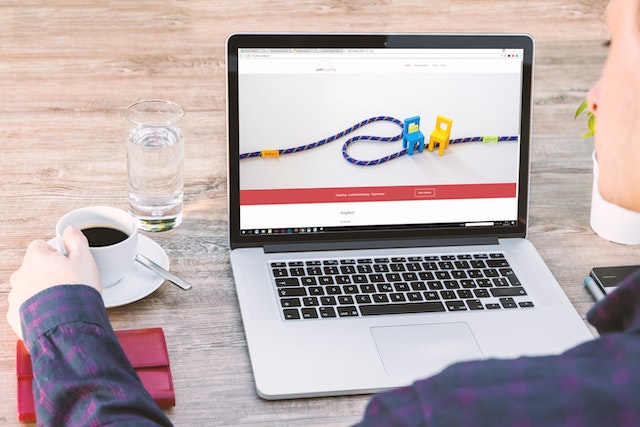 A Solid SEO Strategy Supports Your Content Marketing 
Useful content is a cornerstone of SEO. Content that combines links, text, images, and video, while creating value for the user, shows search engines that you're an authority in your industry. Content should be regularly updated and optimized with relevant keywords. Sharing content on other websites to build backlinks will be more effective if your on-site SEO is strong and search engines consider your page authoritative. 
SEO Makes Websites More User-Friendly
User friendliness is also a huge aspect of optimizing a site for search. A well-optimized site is one that loads quickly and is easy to navigate. It's responsive to both mobile and desktop users. Optimizing your website for search will make it easier to navigate, and that will not only bring in more organic traffic, but it will encourage users to stay on your website and consume more of your content. The longer the average user remains on your website after finding it, the higher your site will rank in search.
You Can Engage Your Users and Quantify Results
Quality traffic is traffic that spends plenty of time browsing your website, sharing your content, engaging with other users in blog comments or on discussion pages, and even making purchases. You want that kind of traffic, and to get it, you need to engage your visitors. Engaged users connect with your brand more strongly, advocate for it, and generate more revenue. A sound SEO strategy can bring those kinds of users in.
Of course, you should also be able to quantify the results of your SEO strategy, so you see what tactics are working for you and which are not. You should be able to track conversions, page rankings, and website traffic, even breaking the data down to a granular level to extract meaning from it.
If you're running a small business, you need an SEO strategy to take your marketing efforts to the next level. Reach thousands of new customers online through organic search, and watch your business take off!