For over 15 years, Magento has been among the top five most popular eCommerce platforms globally. More than 250,000 shop owners use Magento sites to power eCommerce projects. On top of that, throughout the years, the platform formed a massive development community of around 300,000 experts.
Because of its longevity, Magento as a platform went through various phases. An older website on Magento should consider Magento upgrade services to have the latest functionalities. Simultaneously, Adobe Commerce, previously known as Magento 2, is still a popular and robust platform for Magento website design.
Both new online store owners and legacy users should seek assistance from a quality development company that can take advantage of all the features this eCommerce platform offers.
Why should you update the Magento version?
Magento has been a critical player in the eCommerce industry since 2008. Currently, Magento 2 is in version 2.4.6, and all the websites that used previous versions can benefit from upgrading. Besides being up to date, there are numerous benefits you might miss. You might need to catch up in the competitive eCommerce sector, which can positively influence your revenue.
Security is the key reason to consider Magento upgrade services. Adobe Commerce, which took over Magento, is issuing security patches to tackle possible weaknesses in the platform. Your online store could be vulnerable to cyber attacks if you still rely on an older Magento version.
The second pillar of excellent user experience is website performance. The speed and efficient loading times are vastly improved under newer versions of Magento 2. Adobe Commerce regularly releases updates that affect the speed. Quicker loading time equals more sales in most cases.
eCommerce industry is constantly evolving, and Adobe Commerce is keeping up with the new developments. Often, it leads to the introduction of new features. Modern online stores have features like integrated new payment options, marketing tools, and a seamless checkout process. Adopting new features is essential if you don't want to stay behind the curve, so you should consider Magento upgrade services.
How to find a reliable partner?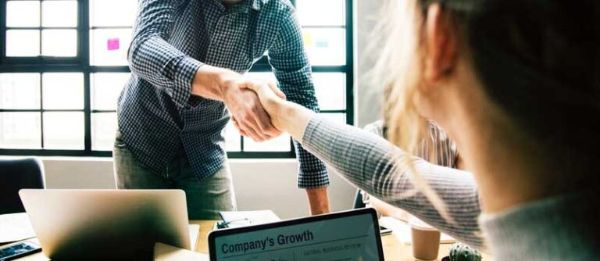 You want a developer with a proven track record in the Magento ecosystem. Development companies should also be aligned with your way of thinking. Checking the credentials can be tricky, as you must spend time and resources talking to previous clients. Also, checking online reviews doesn't always paint the whole picture.
A Magento case study that includes testimonials from previous clients is among the best ways to see whether developers are a good fit for your company. Once you find a reliable partner with expertise, ample experience, a good match in culture, and affordable prices, you can start with the upgrade or fresh Magento website design.
Consider these things before an upgrade
It's common sense, but you should back up your site before any upgrade. It would be best to keep your online store backed regardless, but it is essential, so we had to mention it.
Review all the functionalities, installed extensions, and third-party software you use. Some older extensions are absent in the Magento 2 store, and sometimes, third-party solutions are no longer supported. Consult your developers and find the best solution for such issues.
The same applies to the theme you've used on your Magento project. Some themes can seamlessly transition to Magento 2, and in other cases, you will have to switch to another theme or ask developers to create a custom solution on the platform.
Building a new website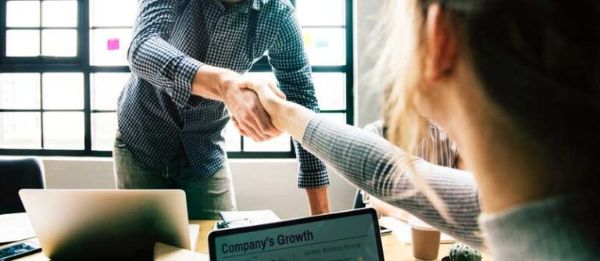 If you're a new business owner, opening an online store using Magento technology brings similar challenges and incredible opportunities. Magento platform has excellent SEO optimization tools, so you can keep that in mind and use it to your advantage. Having organic search traffic can vastly help your sales numbers. Use meta descriptions on all your pages, use keyword-rich tags, and describe your photos. Aside from keywords, SEO benefits from intuitive website structure and navigation.
Because mobile phones encompass more than 60% of eCommerce sales and over 90% of users access the internet over smartphones, Magento 2 already has a mobile-friendly design. Responsiveness is a vital element for website design, and avoiding pop-up content and using clear and large enough font while simultaneously optimizing your online store for speed are things to consider when developing a Magento website.
The newest version of Magento 2 is packed with numerous advanced functionalities, and you should consider adopting them in your new Magento website design. Embrace those relevant to your online store. Designers and developers should consider best practices for a speedy and intuitive interface while adopting visually appealing elements and maintaining brand consistency.
Professional developers can help you with workflows like image optimization, creating the perfect checkout process to suit your customers, and other unique or needed features. One of the essential pieces of webshop design is clear call-to-action buttons that stand out.
Whether you need to upgrade to a new version or build a new website, much will depend on your budget. While Magento is an open-source platform, hiring experienced developers and having prolonged technical support can help you in the long run. You can have a modern, up-to-date website and professionals who handle any possible security or performance incidents.
Conclusion
Magento has thousands of developers globally and is one of the most widely used eCommerce platforms. That means you can find partners compatible with your policies and needs.
Aside from budget, the most crucial aspect of a development company is its expertise in the field and experience on similar projects. Checking case studies on successful projects can help you decide on the right partners.
If your existing online shop runs an older Magento version, professional developers can help you migrate the shop to a newer version and improve it with new options and functionality.
Magento can fill the blank canvas with mobile-friendly, SEO-optimized, and feature-rich websites for companies coming into the eCommerce space.