Are you looking to build a fresh website for your business and wondering what it should look like? You're in the right place! This article delves into the core aspects of web design that attract viewers and also make their experience on your website smooth and enjoyable. From aesthetic appeal to functionality, there's much to remember. 
Whether you are a small business owner, a blogger, or an e-commerce entrepreneur, understanding these crucial elements will help you create a website that truly stands out. 
So, let's dive in and discover how to transform your site from good to great!
1. Effective Visuals
Visual elements such as images, loading animations, typography, white space, and layout can all make a great first impression. But the kind of visuals you include depends on what type of business you're in. 
For example, if you're a graphic designer looking to create a portfolio site, you likely want aesthetically pleasing pages that fit well with the work you want to display there. You might use vibrant, interactive visuals and playful copy. 
On the other hand, if you're looking to build the best construction website, you should prioritize a simple but functional and easy-to-navigate design showcasing expertise and services—a simple yet sturdy color palette, maybe with some earthy tones. 
Get the gist? The key lies in translating your company's values, mission, and target audience into design choices, color palettes, fonts, and imagery.  By infusing every aspect of your website with this identity, you create an authentic look that reflects who you are and what you offer.
2. User-Friendly Navigation
When users get quick access to information,  they're more likely they'll stick around. That's where a clear, intuitive navigation system comes into play. It's not just about having a menu bar, but also ensuring that it's easily visible, has simple terms that everyone understands, and includes all the necessary pages.
3. Responsive Design
Responsive design ensures that your site looks and functions well on any device. This means it automatically adjusts to the screen size, whether it's a large desktop monitor, a tablet, or a smartphone. With more people using mobile devices, your site's design must be mobile-friendly. 
You don't want them struggling to find what they need and waiting long for pages to load. Test your website on different devices and adjust as necessary.  And get this: apart from better UX, responsive design improves your site's ranking in search engine results, as Google prioritizes mobile-friendly sites.
4. High-Quality Content
High-quality content boosts your site's visibility on search engines, making it easier for potential visitors to find you. It also establishes your brand's credibility and authority in your industry. Whether blog posts, product descriptions, or testimonials, your content should be well–written, easy to digest, and error-free.
5. Effective SEO Practices
SEO, or Search Engine Optimization, helps your website rank higher in search engine result pages. This means when potential customers search for services or products similar to yours, your website appears at the top, increasing its visibility.
A well-optimized website attracts more traffic, leading to more potential customers and increased sales. Without SEO, your website might get lost in the vast ocean of online content, making it hard for your target audience to find you. 
6. Strong Security Measures
Respect the trust your audiences put in you by safeguarding their data. Also, ensure they know their data is safe when sharing their information with you. Strong security measures, like SSL certificates and regular updates, can help prevent data breaches. SSL certificates encrypt data, making it hard for hackers to access. Regular updates keep your website's defenses current, addressing any potential vulnerabilities.
7. Analytics and Tracking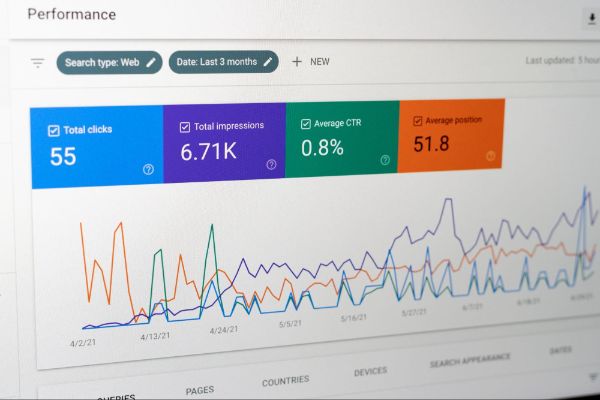 Web analytics tools like Google Analytics and Google Search Console allow you to track and analyze your website's traffic, providing valuable data about user behavior. This data can include information on how long users stay on your site, which pages they visit the most, and the path they take through your site.
You can identify trends, understand what is working well and what isn't, and make informed decisions on how to enhance the user experience. For example, if a particular page has a high bounce rate, you can revise the content or design to better engage users.
8. Clear Call-to-Action Buttons
You've got to make it easy for your visitors to know what to do next on your site. Call-to-action buttons guide your audience toward a desired action, whether subscribing to a newsletter, purchasing, or filling out a form. Make your buttons visually appealing, but keep them straightforward and concise. 
Use clear, action-oriented text like 'Buy Now,' 'Sign Up,' or 'Download.' Remember, the goal is to make it as easy as possible for your visitors to take the next step. They're likely to leave your site if they can't find the button or are unclear about what it does.
9. Social Media Integration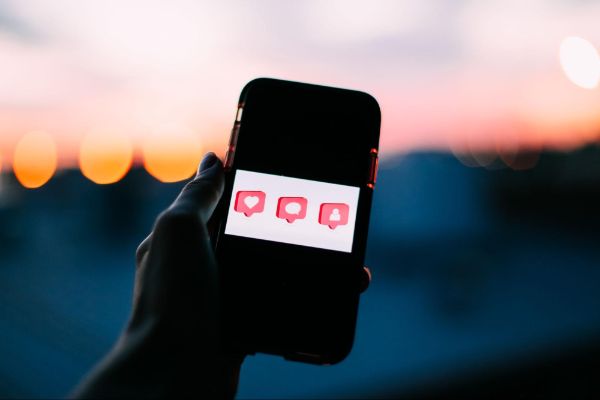 A website without social media integration is like a party without guests! In addition to being present on platforms such as Instagram, Linkedin, or TikTok, you need to make it easy for your visitors to find and follow you there. 
Embed social media buttons on your website to enable visitors to connect with you in just a click. This will increase your reach and also help you engage with your audience in a more personal way. Also, allow content-sharing options for visitors to share your content on their social profiles. This can significantly amplify your brand's visibility.
10. Reliable Hosting Service
A reliable hosting service ensures your site is always up and running and provides an excellent experience for your visitors. This means that your site loads quickly doesn't crash, and can handle the traffic you're driving to it.
Your hosting service also plays a crucial role in your site's security. The last thing you want is for your site to be hacked, causing you to lose valuable data and potentially damaging your brand's reputation. So, don't skimp on this. Look for a hosting provider that offers robust security features.
11. Regular Updates and Maintenance
Updating your site regularly keeps it fresh and exciting for your visitors. Stale content can lead to decreased traffic and lost opportunities. Regular updates are also a chance to fix any potential bugs or glitches, improving your site's overall performance.
Similarly, routine maintenance is a must. It's about keeping your site safe and secure. Maintenance includes regular site backups, software updates, and checking for possible security threats. With regular maintenance, your site can avoid hacking and data breaches.
Wrapping Up
So, you've got the inside scoop on what makes a modern website tick. With a blend of creativity, technical knowledge, and an understanding of your audience's needs, you're setting yourself up for success in the digital world. 
So, roll your sleeves and make your website stand out in the crowded digital space!