Digital marketing is a constantly evolving field, and it can be tough for business owners to keep up with the latest trends and best practices. While it's tempting to try and handle your marketing, this might not be the best long-term idea, as it takes a lot of time and effort to get a hold of all the rules in the digital space.
Luckily, digital marketing experts can help you navigate the complex landscape of emerging trends and technologies. Their knowledge and experience can help transform your business by utilizing online platforms to expand your reach, increase traffic to your website, and generate leads. 
Marketing requires a full-time effort, and professionals in this line of work stay up-to-date with the latest tools and trends to help you achieve your goals efficiently and cost-effectively. Interested in learning more?
Let's explore how expert digital marketers can help your business grow to new heights! 
1. Developing a Robust Strategy
Expert digital marketers can help you develop a comprehensive strategy that matches your business goals. In today's highly competitive market, throwing random tactics at the wall to see what sticks will only result in wasted time, money, and effort. You need a  cohesive strategy to reach the right audience with the right message at the right time.
Mladen Maksic, the founder and CEO of Play Media – a full-service digital marketing agency, business consultant, and speaker, considers these 3 key phases the pillars for transforming your business with the help of digital marketing experts:
Analysis:

A data-backed analysis of the current state of matters and your business goals is crucial for establishing the starting point.

Evaluation:

Evaluating the starting point and developing a strategy is the next step to achieving your goals.

Enhancement:

Implementing the strategy, ongoing result reviews, and optimizing to meet marketing goals.
2. Optimizing Your Website for Search Engines
Establishing a memorable online presence is crucial for the growth and success of any business, and search engine optimization (SEO) is an effective way to achieve this. By improving your website's search engine ranking, SEO enhances your visibility online, enabling potential customers to find your business easily. 
A digital marketing specialist can determine the keywords that your intended audience is looking for and adjust your website's content to match. While the benefits of SEO are clear, finding the right SEO specialist can be a bit tricky. 
The ideal specialist should have a deep understanding of the technical aspects of SEO and possess a creative mindset to develop a tailored strategy that aligns with your specific business needs. 
3. Utilizing Social Media to Connect With Your Audience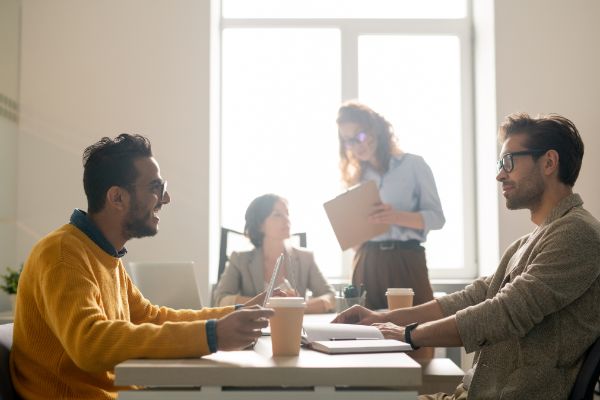 Social media has become an essential component of any modern marketing strategy. It allows businesses to strengthen relationships with their audience, communicate with them directly, increase brand visibility, and create engaging content that promotes their products or services. However, the world of social media marketing can be complex and highly competitive.
Social media managers are communication experts and deeply understand how people behave on social media. They know what content is popular and how to speak to your target audience in a way that's relatable to them. Their knowledge of social media's subtle dynamics and cues can help your business create a strong online presence and build a loyal following.
4. Using PPC Advertising to Drive Traffic to Your Website
With so many factors to consider, including keyword research, ad targeting, ad copy creation, bid management, and A/B testing, creating a PPC campaign that drives traffic and delivers a positive ROI can be challenging.
A competent PPC expert can help you navigate the complexities of this highly competitive advertising landscape and create a customized strategy that aligns with your business goals. Look for someone with a proven track record of success, a deep understanding of the latest PPC trends and technologies, and the ability to do ongoing testing, analysis, and adaptation.
5. Scaling with Ease
As a business grows, so do its marketing needs. If you've started with a small marketing budget, you will eventually need to invest more in marketing as it scales up. Expert marketing agencies have the resources, experience, tools, and knowledge to handle increased marketing efforts effectively and adjust the strategy to the growing and evolving business.
6. Consistent Messaging Across Various Channels and Improved Brand Image
Expert digital marketers possess a fine-tuned knack for crafting a clear and consistent message that resonates with the target audience, ensuring your brand's message is delivered effectively across various channels such as social media, email, website, and advertising. 
This consistency helps to establish a brand identity and improve brand recognition, leading to increased customer loyalty. With a clear and consistent message, your businesses can stand out in a crowded marketplace and build a strong connection with customers, gaining you more sales and an increase in revenue. 
7. Access to Professional Tools and Technologies
Effective digital marketing campaigns require specialized tools and technologies, and expert marketers have access to these resources.  For example, tools like Google Analytics, Mailchimp, Ahrefs, HubSpot, and others, help marketers gain insights into audience behavior, better understand competition, and develop effective, data-driven marketing strategies that grow businesses. 
Without a deep understanding of these tools, it can be challenging for business owners to execute a digital marketing strategy effectively.  Attempting to learn and navigate them through trial and error can be time-consuming and costly, detracting from other important business aspects. 
However, by hiring digital marketing experts, business owners can take advantage of the vast experience these professionals have in working with these tools. This not only saves time and money but also ensures that the digital marketing strategy is executed with precision and accuracy, increasing the likelihood of success. 
8. Measuring and Analyzing Results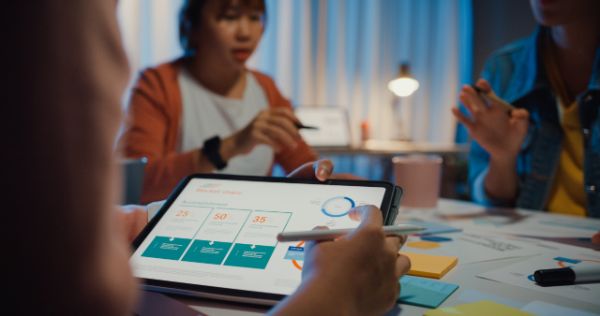 Digital marketing offers businesses the unique ability to track and analyze their marketing efforts. With the help of a digital marketing expert, you can gain valuable insights into website traffic, social media engagement, and conversion rates. 
These insights will aid you in improving your future approach and getting better results. Also, with the proper data analysis, digital marketing experts can uncover hidden growth opportunities and identify potential roadblocks before they become problems. 
Place Your Business Messaging in the Expert Hands and Witness its Impressive Growth
A digital marketing expert possesses a unique blend of creativity, technical know-how, and strategic thinking. It is a particular skill set that takes years to hone to perfection. The best way to ensure you are working with a true digital marketing expert is by assessing how long they've been in the business and checking out the results they've delivered for other clients.
Also, remember that while digital marketing strategies take time to produce tangible results, the long-term benefits are worth it. Investing in the right tactics and strategies will create a strong foundation for growth.
Good luck!