These days, there's certainly no shortage of website design and development agencies. Everyone's got a speciality too. Some agencies focus on search engine optimisation, known more commonly as SEO, while others push content creation and branding. Of all the trades being plied and promoted across the world wide web, there is one particular type of agency that sticks out – a WordPress web design agency. 
In the digital marketing world, WordPress is one of the most popular website builders – and it's not hard to see why. The platform has evolved dramatically over the years from a humble blogging tool to a powerful content management system (CMS) boasting a number of innovative tools that go above and beyond its competitors. It's also given rise to another leader in the sector. As the name suggests, WordPress web design agencies are specialist teams focusing on the development of sites using WordPress's dynamic CMS platform. 
So if you have a WordPress website, do you need a WordPress web design agency? The answer largely lies in the needs, goals and budget of your website. 
What is a WordPress web design agency?
Most often hired to create custom content or enhance a website in some way or another, WordPress web design agencies play a crucial role in the success of a WordPress website and the platform as a whole – however, a WordPress web design agency goes beyond simply building a website. 
It's a specialist type of agency boasting talented web developers, content creators and SEO specialists who work together to design, develop and execute dynamic, evergreen WordPress websites. WordPress web developers are also full-stack developers. This means they specialise in both the front-end and back-end of a website and are often well-versed in multiple coding languages including PHP, HTML5, CSS3 and JavaScript.
What are the benefits of a WordPress web design agency?
Outsourcing the build and management of your site to a professional agency takes the hassle out of securing a beautiful, modern web design for your business – but there's more to building a WordPress website than making it look nice. Hiring a WordPress web design agency for your own website has a number of advantages. Benefits of hiring an agency to build and care for your site include flexibility, technical expertise and more agility.
Flexibility
The WordPress platform provides web developers and agencies alike with a huge amount of flexibility and adaptability. This means your website will do exactly what it needs to.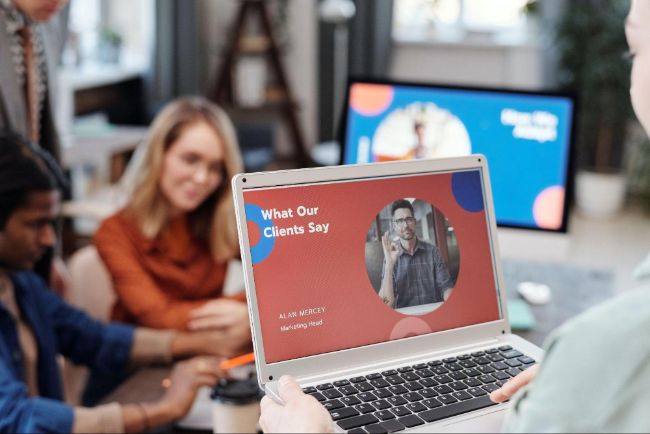 Concerned about search engine optimisation? There are hundreds of plugins out there that can enhance your WordPress website for search engines. Looking to sell online? One of WordPress' innovative eCommerce plugins can provide your business with what it needs to maximise conversions and generate leads. What about mobile Friendly? Developing a responsive WordPress theme is easy when you have the know-how and the experience.
Whatever you need to do, a WordPress website can give you the flexibility and adaptability to do it. 
Technical Expertise
Although there are thousands, if not millions of off-the-shelf plugins and pre-made themes that offer some sort of functionality, it's important not to fall into the trap of thinking a successful WordPress website can be built as plug-and-play. You could download an off-the-shelf plugin for your website but at the end of the day, creating something bespoke will result in a cleaner, leaner and more secure website that is easier to maintain. To do so – that is, to create a glitch-free, truly bespoke website – you're going to need a WordPress web design agency.
Agility
A bespoke WordPress website is made up of an expandable system. As a result, it can be tweaked fairly quickly as the requirements of your business and the market change. This is hugely important in this day and age, where the world seems to be constantly changing and evolving.
For those with an eye on long-term success, heightened agility and the ability to change how a website functions is a key factor behind choosing a web design company. Choosing a WordPress web design agency really does give your digital efforts an added level of agility, whether it's your internal staff using WordPress to keep the site updated or your agency partner working on a retainer basis to give your business ongoing assistance and support.
Convenience
Back in the day, the basics of coding were absolutely crucial if you wanted to publish content online. However, by choosing a CMS solution like WordPress, you don't have to be an expert to put your content out into the world. The process is easy – you simply log into the website, familiarise yourself with the WordPress dashboard, load your content in and hit publish.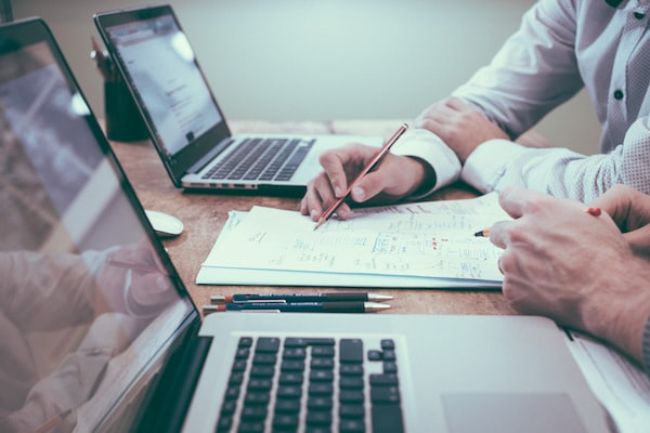 Of course, to get your website to the point where you can easily load your content, you're going to need the expertise of a WordPress web design agency. With oodles of experience utilising the platform's innovative content management system, your web partner will be able to set up your website, including your blog and any other features you need, and manage it effectively. Once your site has been coded and launched, it's as simple as logging in and publishing whatever content you'd like.
Final thoughts
Over the years, WordPress has grown in popularity – and it's not hard to understand why. The platform is user-friendly, jam-packed with plugins and has a number of cutting-edge features and solutions that make managing a website for both big and small organisations easier than ever. WordPress has of course also given rise to another leader in the digital marketing world – WordPress web design agencies. 
In a nutshell, outsourcing the design, development, launch and ongoing management of your business website to a reputable WordPress web design agency takes the hassle out of web design. There are numerous advantages to take into consideration when thinking about hiring a professional WordPress web developer. Perhaps most pertinent, a WordPress website can give you the flexibility and adaptability to do what you need to do. Their contribution to modern web design should not be overlooked.