Solutions like CRM assist companies in every industry up their game in the era of extra-personalization and digital sales experiences.
Data from real estate CRM can be used to create leads, convert clients, and automate procedures. This allows agents to close more deals and connect with more potential buyers in addition to information aggregation.
In this article, we'll go through five of the most significant benefits of real estate CRM and how they help create more streamlined sales processes and individualized buyer touchpoints.
Lead generation benefits
CRM was initially developed to improve lead generation. Since they enable real estate agents to more accurately keep tabs on leads, opportunities, and deals, the capabilities that are included in real estate CRM make lead generation more effective.
To make more informed decisions regarding future lead generation activities, doing an analysis of the leads and reporting them in detail is necessary.
These powers of lead creation are amplified when integrated with other solutions. Integrating data from social media platforms and websites will help you gain a deeper comprehension of the goals of each potential customer based on their interactions with your business.
Make use of artificial intelligence to predict the behaviors of new leads based on the actions of people who have buyer personas that are similar to their own. Connect the data from your CRM to the marketing automation software so that you can monitor demographics, lead time, campaign ROI, and other factors that affect the volume of leads you receive.
Accurate info
CRM technologies give you the ability to respond to customers via the channels of contact that they favor, such as email, text message, and even WhatsApp. They can also preserve information on the conversations that take place between your customers and your employees. This ensures that the information presented to clients is completely transparent. 
CRM software also links with a large number of already existing ERP tools which are frequently used by real estate developers. Because of this, the transmission of information is facilitated and accelerated.
In addition, a CRM tool helps cut down on data duplication across departments by removing the need for employees to repeatedly enter the same information into several software tools.
Tracking properties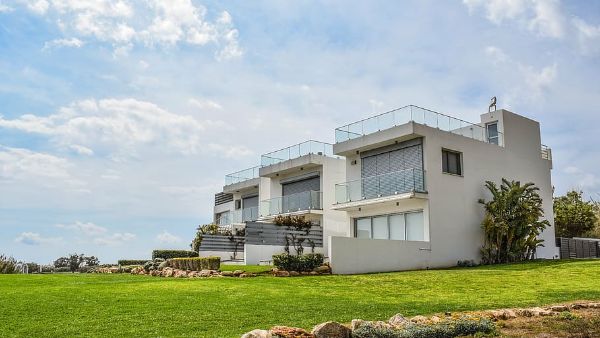 Trulia, Zillow, and Realtor.com are three examples of websites that many potential buyers use to search for homes that they're interested in viewing and purchasing.
You won't need to visit a number of different real estate websites if you have a CRM system. Instead, many CRM applications integrate those websites into their software in a way that is completely seamless.
You'll be able to keep abreast of the real estate market in your region if you view all of the properties that are listed on those websites. Furthermore, you'll be able to share the specifics of those homes with both your existing clients and potential new ones.
Secure client data storage
The most precious resource for every business is its clients. CRM software for real estate businesses is quite useful when it comes to organizing and maintaining customer data.
Any employee working for the firm is able to access any data stored in a custom CRM system. At the same time, they can update the database and fill the program archive with the outcomes of their professional activities, such as creating, choosing, amending, and registering a transaction.
CRM for real estate stores all of the agency's past data, allowing you to keep track of the outcomes of its operations analytically. You may give your customers first-rate customer support by paying attention to the smallest things, such as user stories, preferences, and activity history.
The best part about this is that reliable CRM solutions also offer a high degree of data protection. Hence, you don't have to worry about data theft or anything that could damage your reputation or put your clients at risk.
Improved productivity
Your salespeople don't have time to sit down in front of a computer and enter data into the CRM platform between meetings with brokers, showing potential customers sample apartments, and carrying out other tasks.
Since they're cloud-based, modern CRM applications operate on the majority of portable and mobile devices. As a result, employees have complete access to CRM software wherever they are. As a result, CRM systems simplify the lives of employees and increase their productivity.
Final words
A CRM software system is useful for aspiring real estate agents. These programs help real estate brokers efficiently organize and expand their agencies. This results in better client communication, better lead creation, and a more successful business.
Although it can be tempting to complete all of this by hand, agents quickly discover that having this useful tool at their side considerably improves their ability to engage with clients.