,    
To the outside world, building websites, creating marketing posts, and designing infographics may seem easy. But, designers, content makers, and developers know there's a lot more to content creation, programming, and designing than meets the eye, particularly in today's high-tech landscape. From choosing the perfect image to representing your point of view to creating the ideal web design workflow to writing engaging marketing content, you need the right technology to create more and better work. You must have the right tools in your arsenal to maximize productivity, augment creativity, and amplify your work's richness.
Luckily, you can make designing, content creation, and software development a breeze with the right creation tools. Using the right ones helps speed up the process, gain insights, and produce better-performing content and work. But you might be wondering where to start. Worry not! There is no need to Google search all over the web to pick up the tools that will level up your design, development, or content strategy game. We have rounded up the best online tools for designers, developers, and content makers for dedicated creators like you.
Best-in-Breed Tools for Writers
Hundreds of web tools are available online for developers, designers, content creators, and marketers. Such development tools as Chrome DevTools allow you to optimize the speed of websites, inspect messages, and run JavaScript codes, while GitHub enables developers to view changes they make and revert to previous versions when needed. Tools for writers, including Hemingway Editor, Grammarly, and Reedsy Book Editor, are among many writing tools that boost productivity. However, you'll have to devote a lot of time and energy to evaluating their efficiency and productivity. We have made it easier for you by putting together a list of awesome online tools that will help you with your creative journey. These tools are easy to use and cost-effective yet powerful.
Mockplus is a browser-based design platform that empowers fast design, prototyping, and a smooth, collaborative workflow. Designers can create a wireframe and high-fidelity prototype faster with its pre-built components, icons, and drag-and-drop feature. It empowers all designers to validate their ideas by delivering interactive designs of the website and application.
Mockplus is also an online team collaboration tool, which offers a virtual center for designers, developers, PMs, stakeholders, and all design parties to perform their duties in unison.With Mockplus, you can streamline your workflow at least 200% faster.
From prototyping to developer handoff, and everything in between, run a workflow that suits your style, in just one place. Mockplus provides the most complete design and collaboration solutions for teams and individuals to design faster and collaborate better. It's one of the most well-known design tools these days. You can import your designs from other tools, use templates, custom plugins, or extensions, as well as get access to plenty of UI kits to make your working processes faster. It also allows you to transform your product design workflow and make it more connected.
Grammarly
Grammarly is the world's most popular online grammar checking tool that comes with advanced grammar checking features. It is an all-in-one spellcheck and grammar tool assistant. It highlights grammar mistakes in your sentences by highlighting misspelled words, better vocabulary options, and wrong word contexts to ensure clarity, correctness, and error-free writing. Grammarly works by using AI to scan your text for common and complex grammatical mistakes, including everything from subject-verb agreement to article use and modifier placement. It also goes beyond regular checking to provide users with explanations and helps them improve their writing skills.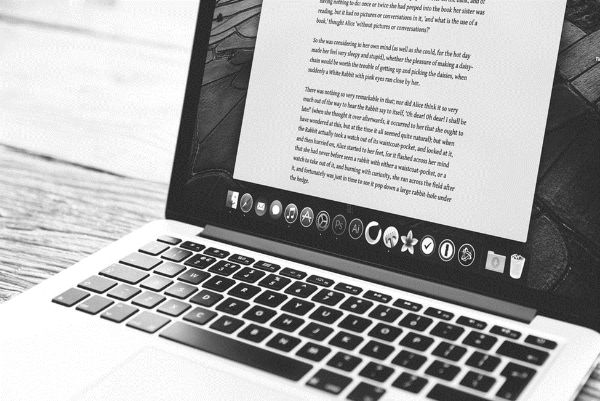 No matter if you're a blogger, aspiring author, student, professional writer, copywriter, journalist, content marketer, or just want to take care of the technical aspects of writing across many platforms (including email – thank goodness!), Grammarly is the answer for you. The plugin is free for individual users, with premium and business plans also available. A free version is a useful tool and better than having a second set of eyes to look over your writing. The program identifies far more spelling and grammar mistakes than your typical free checker.
Adobe Photoshop
To be more precise, Adobe's groundbreaking application continues to be the best photo editing software money can buy or rent. If you need layered image editing, drawing, typography, and a multitude of effects, the adobe photoshop app is your best choice. Designers and photographers alike find the most advanced tools available for their craft in this application than in any other photo studio. Adobe continuously adds new artificial intelligence (AI) powered tools like Sky Replacement, Color Transfer, Neural Filters, and Landscape Mixer. Additionally, it also introduced more utilitarian tools such as cloud-stored files, live shapes, and pattern previews in the recent past. While 3D modeling is no longer part of Photoshop, it now lives in the company's Substance 3D suite of products.
That being said, Photoshop is considered a very efficient graphic designer tool. Its notable features make the program worthwhile. Photoshop helps change the skin tone, create a high-resolution copy of the photo, adjust brightness, or remove a blurred area in just a few clicks. Another advantage of using the program includes the fact that those who utilize it enhance or expand and strengthen their editing skills. Photoshop also does a lot more than image editing. Adobe's suite has a collection of various other tools that enable graphic and web designers to showcase their work at full potential. The program is a wonderful way to learn and remember useful artist gimmickry, speed up your design process, unleash your creative self, and bring your ideas to life.
Plagiarism Checker
Accusations of plagiarism can come with severe professional, academic, and legal consequences. Accordingly, it is essential to have a robust regime in place to ensure that doesn't happen. Thankfully, there are loads of impressive services around that can check content for potential plagiarism – and they work effectively no matter what kind of writing you need to evaluate, from blogs and adverts to academic papers and news articles. The best plagiarism checker should be able to detect plagiarism accurately, even if the original phrasing has been altered. The tool should provide a clear, comprehensive plagiarism report. The best plagiarism checkers also go further by supplying links to the original, copied content, and even grammar help and linguistic advice.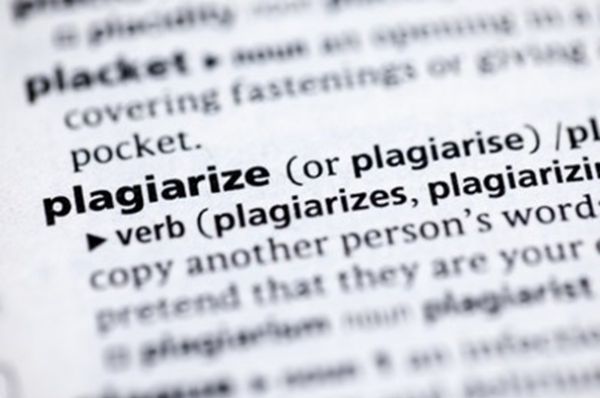 If you want to verify your content's originality, look no further. Free plagiarism checker can detect plagiarism in both exact copies and in heavily edited plagiarism texts and provides a clear report. The plagiarism checker is part of robust writing services that offer advanced feedback on writing mechanics like grammar and spelling as well as more complex stylistic issues like conciseness, tone, and word choice. Resorting to advanced methods of detection will prevent you from committing plagiarism malpractice.
Canva
What if creating a beautiful visual canvas was as easy as drag-and-drop? Canva makes it possible by prioritizing simplicity, variety, and affordability. You can design almost anything with Canva, including social media posts, presentations, infographics, flyers, resumes, logos, posters, videos, newsletters, and YouTube videos. This tool is amazing and outstanding because it streamlines the designing process and makes it easy for anyone. Canva's UI and UX product designers create empowering user experiences that make design simple for everyone. It saves time and money on expensive design and content creation tools. Besides, Canva comes with stock elements, a photo library, and a wide range of templates for every need. 
You can choose the perfect template for any occasion with Canva's extensive collection of design ideas. Canva's capability to share designs and templates also makes it easy for content creators to collaborate together. While Photoshop carries a significant learning curve, Canva allows you to create beautiful designs without prior experience. If you need a quick way to create graphics for your website, consider using Canva.
Figma
Figma is a primarily online web design software tool that allows you to edit and prototype your designs. It is one of the most popular UI designer tools, and for a good reason. It's available on all platforms (macOS, Windows, web) and covers more of the design process compared to similar UX tools. The company is also constantly innovating with novel features and improvements too. With Figma, you can brainstorm with your team, create interactive prototypes, and share them to receive feedback. It has features like Auto Layout that simplify the layout design process by automating aspects like button resizing and responsive layout shifts. You can also access your assets library and set styles for a universal design across your projects.
While Figma does not convert designs into code beyond having fairly standard handoff features, it offers a separate tool (Figjam) for tasks that might require a whiteboard and design system documentation features to ensure that styles and components live on long after they've been created. Figma's unique built-in feature makes prototyping look cool and outstanding. Smart Animate is an outstanding feature that looks for matching layers, recognizes differences, and animates layers between frames in a prototype. Other notable features like version control make Figma a truly end-to-end product design solution. It is a powerful and single tool to do anything from designing UI, marketing collaterals, prototyping apps, and developer handoffs.
Final Thoughts!
The world of designing, software development, and content creating are full of web tools that make designing, programming, and writing processes easy and quick. Many companies have come up with tools for designers, content creators, and developers to make wireframing, prototyping, and writing more fluid. The web tools mentioned above are the best of the best. We recommend them to all developers, writers, and designers, experienced or newbies alike, and hope that they help you create high-quality, engaging, and informative content for your target audience.