,    
A company cannot operate without proper business records and documents. Businesses need certain documents to buy and sell items, communicate, be more efficient, and remain compliant. In addition, every organization must have a procedure for correctly documenting business records.
The failure to preserve documents can result in delays, fines, and possibly the cancellation of an important transaction. In some cases, that can even lead to a complete business failure.
What documents should you print?
There are some instances in which your business should consider printing documents with an office printer. Sometimes it's simply convenient to have various documents printed and oftentimes you will have to possess physical copies due to the regional laws and regulations.
Turn on your office printer for the following documents:
– Catalogs and archives
– Marketing materials
– Regulatory reports
– Special documents (issued by the government or tax authorities)
– Contracts
Now that you know what documents you need to print, let's list some other documents that you should have in digital form and sometimes even printed.
Business plan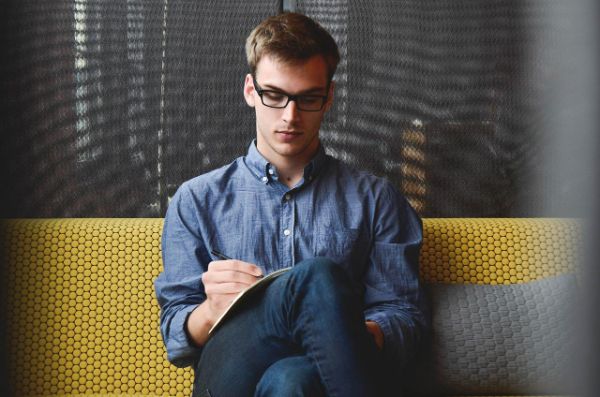 Before developing a business plan, conduct extensive research, study the market and your competition, and determine how you will target clients in your market. This plan needs to clarify the nature of your business, its goals, and the path that will get you there.
A business plan organizes ideas and strategies inside a certain framework so that they may be presented easily and look organized.
A business plan should have:
– An executive summary
– Company and product/service information
– A SWOT analysis
– Department-specific sub-plans
– A budget
– Milestones
– Key performance indicators
If you find it difficult to create a plan on your own from scratch, you should definitely look for a good template to help you out. A simple business plan template can work wonders for your company and serve as a solid foundation for growth. Later as you start growing and moving past the initial stages, you'll need a more comprehensive plan to cover more segments.
Reports
Business reports are factual accounts of certain company departments.
A report comprises parts of your business that exist as company data, from which outcomes and projections can be derived through analysis. Business reports address the issue at hand and propose solutions based on detailed data research.
Typically, a business report includes information such as sales numbers, marketing plans, the number of employees, information about the company's founders, feasibility reports, and safety compliance.
This kind of document is quite useful when pitching to new investors or simply reviewing the success of your company. It is also recommended to maintain a template for your reports. That will significantly help with the entire report generation process.
In addition, reports are utilized to assess risks and provide actionable recommendations.
Employee documents

Government authorities mandate that companies maintain staff records for varied minimum durations. If a complaint is filed against your company, you must maintain records until the claim is resolved.
Usually, these records are used to either prove or disprove a claim in a court of law:
– Contracts. Signed contracts, contract forms, NDAs, written policies, policy changes, etc.
– Disability records.
– Recruiting records.
– Medical and benefit documents. Health and medical records collected by your company need to be kept separately from employee files in a secure location.
– Payroll records. Tax authorities often audit companies and these records are the first things they take a look at.
Transactional documents
The upkeep of transactional records is one of the most important elements to consider while attempting to keep your company's financial statements in an orderly fashion. Paperwork such as receipts, invoices, order forms, and transmittal pages are examples of these types of business documents.
Having these documents has another purpose. They can be used as proof in the event that legal concerns arise in the future. As a result, it is essential to ensure that they are protected. Some businesses even go so far as to employ accountants to handle the management of the company's finances and the creation of reports.
Insurance policies
Businesses are constantly exposed to risks, but luckily, purchasing business insurance can provide a safety net in the event that one of these risks occurs.
In an ideal world, company insurance would cover a variety of risks, such as those posed by natural disasters, man-made disasters, sabotage, the loss of the firm itself, passing away or accident of a business partner or owner, theft or other damage, and so on.
As a result, it is essential to have a file that is specifically designated to keep the relevant material.
Some insurance policies will cover damage caused by natural catastrophes, while others will only cover damage caused by vandalism, theft, fire, or wind. If a single policy doesn't cover all of your potential losses, it is in your best interest to look into purchasing several policies.
In addition, startups are particularly at risk for poor management, lawsuit cover, concerns related to copyright, natural disasters, and unforeseen events within the company, all of which can be covered by business insurance.
Conclusion
You may feel overwhelmed now but have no worries. Yes, you need to keep various documents at the office hidden away safely, but there are digital methods to store documents too. We live in the digital age and you can easily store numerous documents online in the cloud and access them or even print them whenever the need arises.