We handpicked the best 50+ web tools from thousands, and we reviewed them on short, so you can have all the information in one article.
Stop wasting time on search engines and on the internet, here you will find all the web tools and services you need for your online company.
– low code platform
– WordPress themes and plugins
– Invoicing software
– Premium website builders
– Free Website Maker
– Graphics
– The ultimate online to-do list for getting work done
– SEO agencies
– And much more.
Complete SEO builds smart, creative, and unique SEO strategies for all the customers they work with.
They provide measurable results and their rates are highly competitive.
Reach these Austin SEO Consultants for a free quote.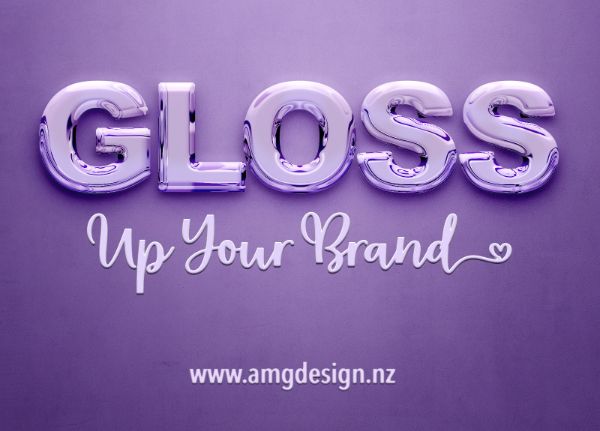 If you are looking for a full-service website design agency for web tools and web design
services like:
• Branding
• Graphic Design
• Website Design & Development
• SEO & Digital Marketing
• Web Hosting
• Photography & Video
• Ongoing Free Support
You should work with AMG DESIGN, a popular agency with enormous experience.
Get a free web design quote, their prices are competitive.
How many hours you spend each week to fix your website and do lots of other website related things?
Why don't you hire Dev.doctor and let them provide you urgent care development services?
Get back your free time and focus on growing your business while these experts take good care of your website.
They will help you with:
Website Development
Application Development
Enterprise Integration
Software Development
Rapid Fixes
Urgent Care
Live Chat
Get in contact with Dev.doctor.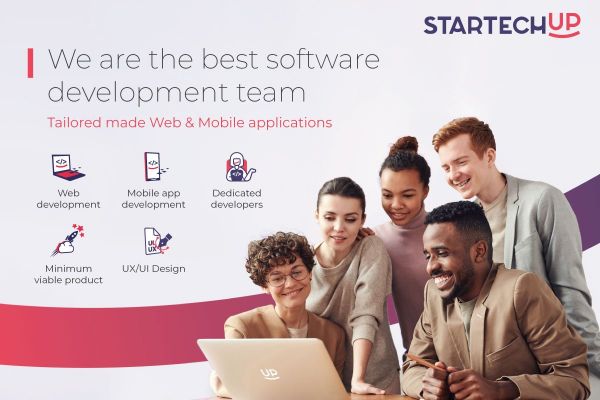 Startechup helps organizations of all sizes that hire software development services to outsource them.
Startechup has offices in France and a development center in the Philippines, serving customers across Europe, Singapore, Australia, and many more countries.
For developing their digital solutions, tech businesses can rely on a staff of Web Developers, Mobile Developers, UI/UX
For a more budget-friendly alternative than what you'll find in Silicon Valley, Paris, or London, an alliance of European management and talented Filipino developers assures high-quality digital goods.
Check out the website and let these professionals build your tailor made app.
Mobirise is the right builder to use if you want to create fully custom websites in minutes, without effort, skills, and experience.
The builder is loaded with a massive library of 5500 stunning elements and tons of features and options.
Use Mobirise you craft your next website.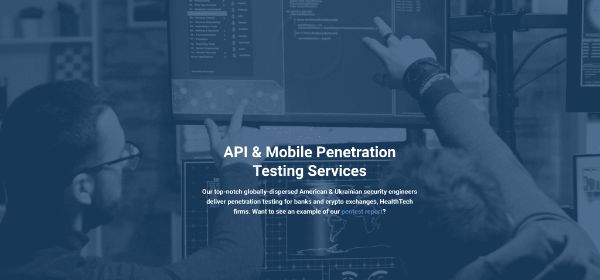 Looking for a professional API penetration testing company that has deep knowledge and experience in the industry?
Cyberlands.io is a big name in the offensive and defensive cybersecurity industry having delivery centers in both US and Ukraine.
Get a free quote.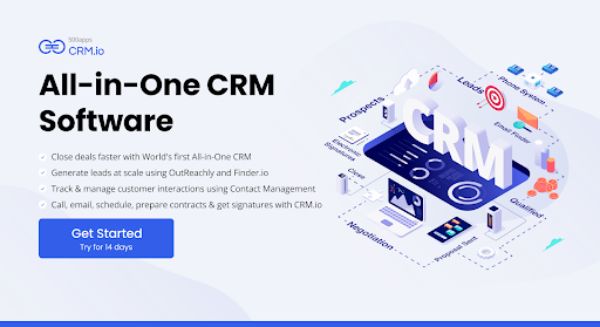 CRM.io can help you in closing more deals through effective outbound calls. You can make and take calls through this CRM software or integrate with any other call center software you prefer. It lets you easily track the progress of each call and have access to the entire call history of a particular sale. Its sophisticated call reminders and notifications help you maintain an unwavering workflow. And its call analytics and logging features allow you to track the progress and analyze the performance of your teams.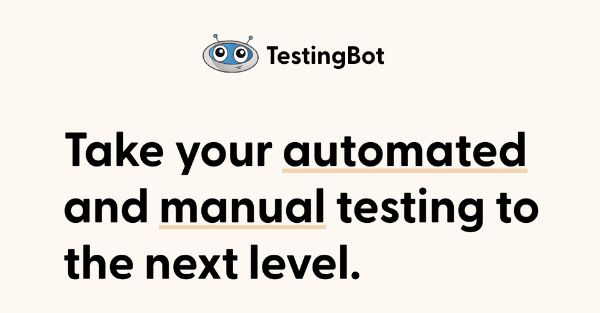 TestingBot will help you test your website and apps so you can make sure that everything is functioning as planned.
The platform lets you do all kind of cross browser testing, manual and automated tests, and much more.
Start a free trial and test TestingBot.
If you prefer to work with an all-in-one agency for all your needs:
– Web design
– Web development
– Branding
– Advertising
– Digital marketing
Then you should find out more about DWS.
These guys are delivering high quality while their rates are competitive.
Get a free quote.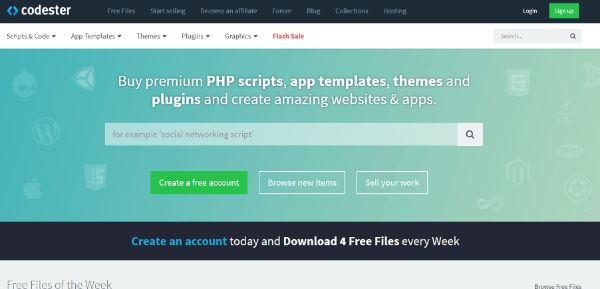 Codester is the place to visit whenever you are looking for PHP scripts, WordPress themes, website templates, app templates, plugins, graphics, and other stuff.
The marketplace has everything you wish included and for very competitive rates.
Take a look.

WhatFontIs is the biggest name in the font identification industry because it works flawlessly, and because it is the single font tool that identifies both free and paid fonts, not just paid fonts.
Use WhatFontIs to identify fonts from images, for free, in seconds.

Specialized in transforming small businesses in large corporations, Marketing1on1 is a smart agency that delivers results from day 1.
They will optimize your website, give your smart SEO tips for your content, and help you with link building services.
Get a free quote.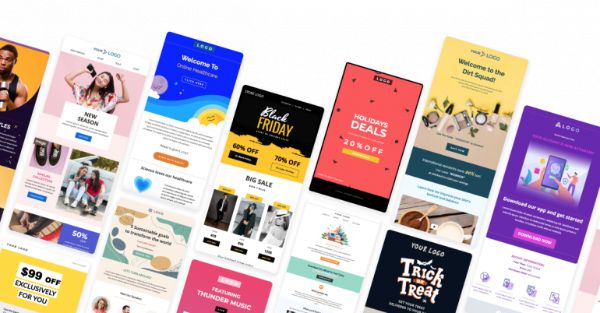 Here you will find some of the best apology email templates in the industry.
All of them look perfect and were built to convert with ease.
Take a look.
Startup Oasis Philippines is a one-stop shop for startups with a shoestring budget looking to launch their minimum viable product. With Startup Oasis, you'll get a well-packaged software development package that includes all necessary programming resources.
Startups will benefit from the help of our Startup Visionaries, UI/UX Designers, Developers, and Project Manager to bring their business ideas to reality
Check out our mvp solutions for startups.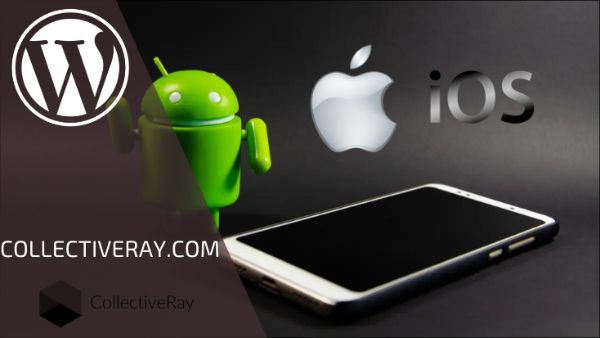 CollectiveRay is the place to visit whenever you want to read WordPress themes and plugins reviews, tutorials, and hosting guides.
All their content is top-notch and comprehensive, being one of the few websites with such high-quality content.
Check it.
Heroic Inbox is a premium, super-smart WordPress plugin that lets you do all your customer emails and support tickets directly from your WordPress website interface, helping you save time.
The software is very intuitive and quick, even for 1st time users.
Check the pricing.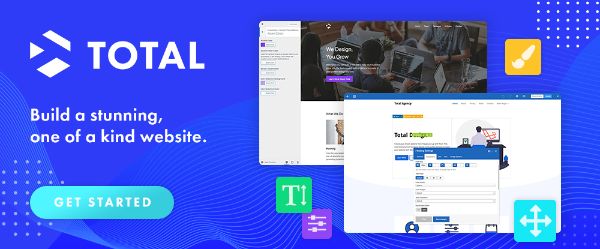 Total is one of the most advanced WordPress themes in the industry, yet the easiest to use, that you can get to build any kind of website you want – agency, marketing, portfolio, personal, blog, eCommerce, etc.
Get started with Total.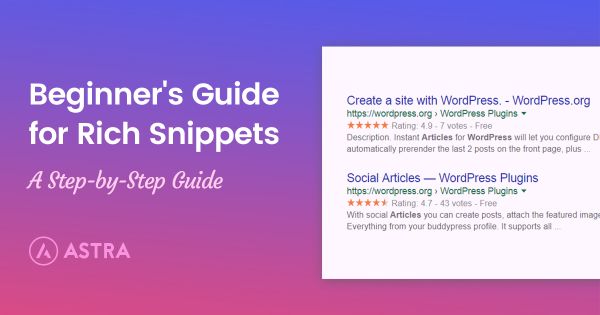 Use this comprehensive guide to add rich snippets to your WordPress website in a matter of a few minutes. It is the simplest to follow guide on this subject.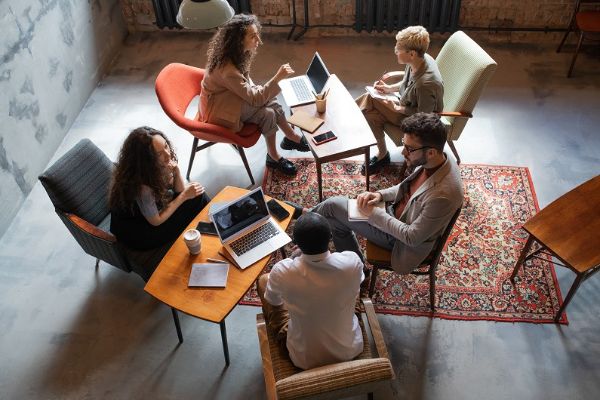 These professionals understand the urgency of your legal document translation, and they always work towards a precise deadline, providing your translated documents on time.
They also make use of an extensive terminology database, including glossaries and translation memories, made available to all their translators. This guarantees your legal documents will be translated more quickly, in a consistent and uniform style. Through this way of working and their affordable translation rates, BeTranslated guarantees you an effective language solution to suit your requirements.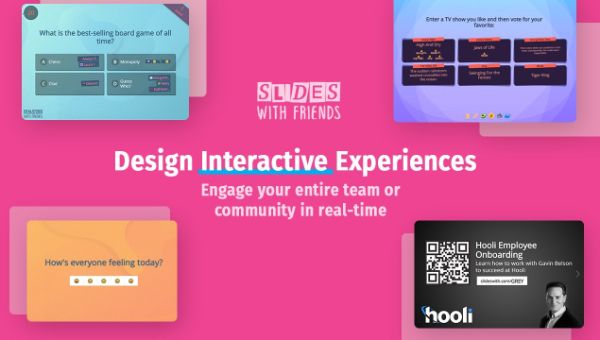 Slides With Friends will help you create quizzes, live polls, word clouds and much more.
The builder is very simple to use and intuitive, and the designs look awesome.
Get started with the free forever plan and see how it works.
AspireMedia is the kind of SEO agency that proves from the start how good they are.
They rank #1 on Google for certain keywords, showing the world that they know very well what they do.
Get a free quote.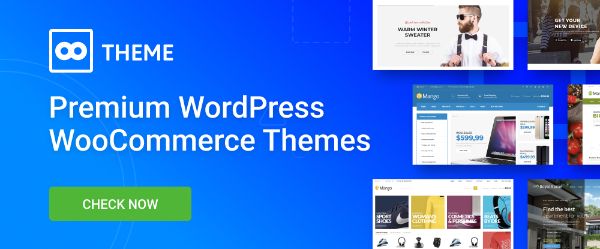 No matter what WooCommerce store you have, you can still improve it.
The simplest way to improve your store is to change its theme with a better one.
On 8theme's website, you will find highly-engineered premium WooCommerce themes that were built from scratch to convert with ease and to be easy to navigate.
Check them.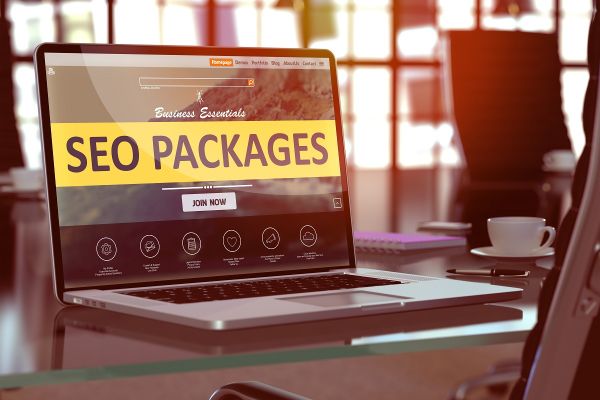 You want to boost your website organic traffic?
Pick one of the these carefully crafted SEO packages and watch how your organic traffic quickly starts to increase.
Behind the company there are SEO professionals that know very well their work.
Check these SEO packages and pick the one that fits your needs.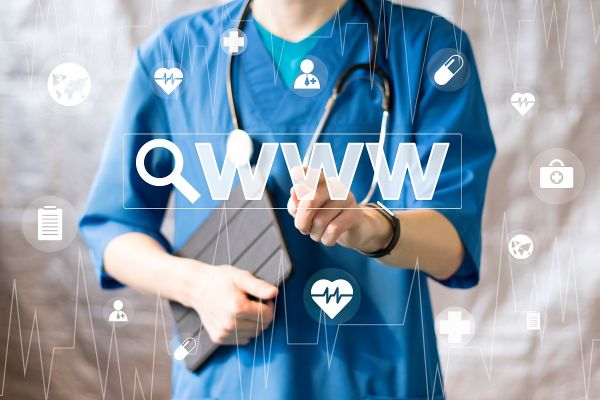 You own a healthcare company or you work in this field and you are looking for ways to boost sales?
Electiv is deeply specialized in your industry, being one of the few marketing companies that can produce measurable results quickly.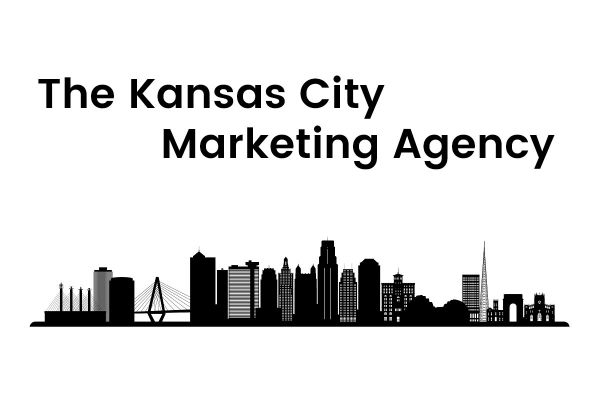 Kansas City Digital Marketing is a professional agency located in Kansas that work with both local and international companies.
It doesn't matter how large is your company or the industry it is in, this team will help you big time.
Get a free quote.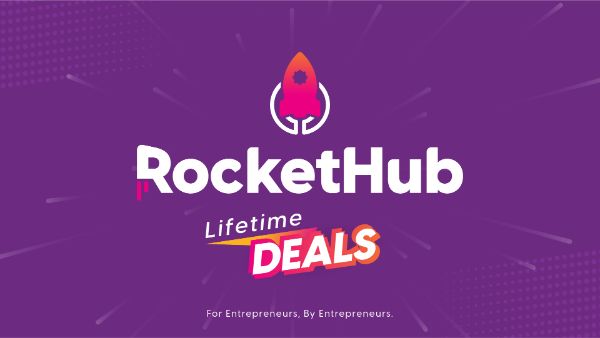 After you get RocketHub's deals for entrepreneurs, you will never pay again the full price.
These guys craft crazy deals for entrepreneurs, being highly popuar in the world.
Take a look at these deals.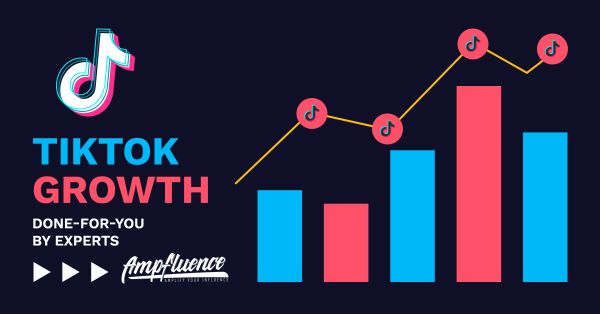 Ampfluence will grow your social media accounts using their team of experts.
They love their work and they put huge accent on being creative.
Get a free quote.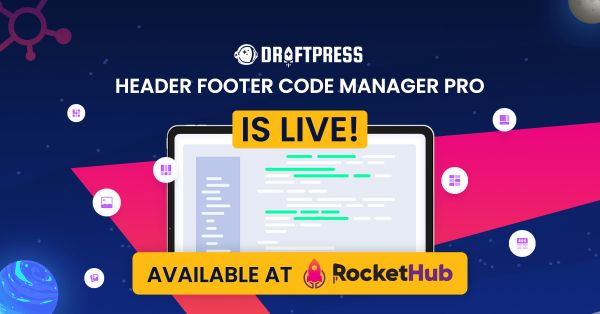 You want to supercharge your WordPress website with smart plugins?
Take a look at Draftpress, they have plenty of super-smart WordPress plugins.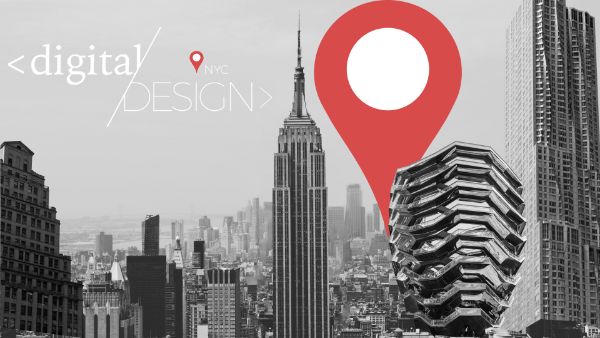 DigitalDesign.NYC is an all-in-one studio that will help you with everything you need, no matter where your company is located, the industry you are in, or the company size:
– Web Design
– Branding
– UI/UX design
– App development
– Graphic Design
They deliver highest possible levels of quality while their rates are competitive.
Get a free quote.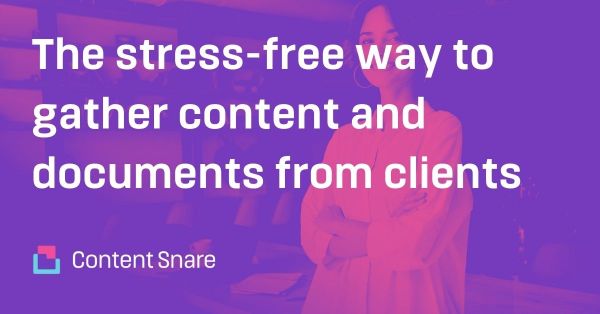 Stop wasting your time on emails to your customers for content and documents.
Use ContentSnare smart automation software and let the tool make all the hard work for you.
You will save up tons of time and your customers will find the portal very easy to use when uploading documents.
Start a free trial and see how it works.
Wiremo helps you write product reviews on your website or blog in 20 seconds with our plugin for Squarespace.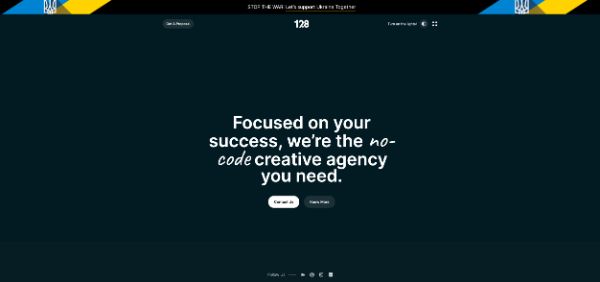 Design a website that stand out with Webflow templates. Huge selection of templates fit for all your needs.
33. Top Web Design Comapnies Ranked
When designing your own website design, come to FoxDsgn, where professionals can help you find the best of the best web design companies on the planet.
Put your website design skills to the test with our template. They are stylish, modern and high converting templates for all domains.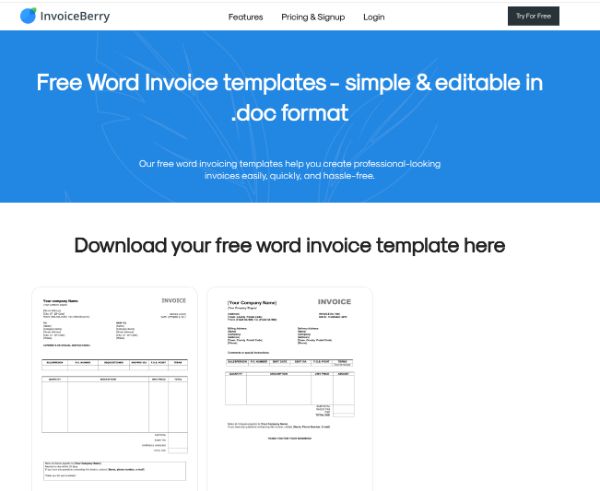 You don't have to pay for professional Word invoice templates.
InvoiveBerry, a popular invoice software, designed several awesome Word invoice templates and they are offering them for free.
Get them now.
Bloghandy will add a blog on your website in seconds, with just 2 lines of code.
The blog is SEO-friendly, simple to use, and its designs looks fabulous.
Find out more about Bloghandy.u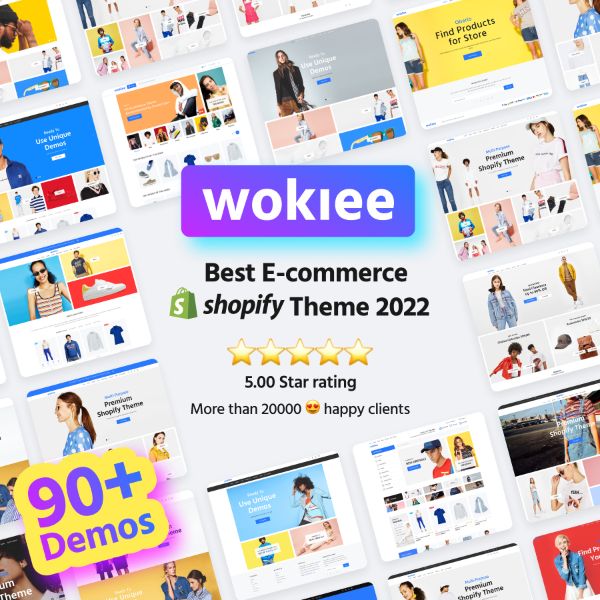 Wokiee is a brilliant multipurpose Shopify theme that will help your store get more sales and conversions, without eating all your money.
Find out more about Wokiee, you will love it.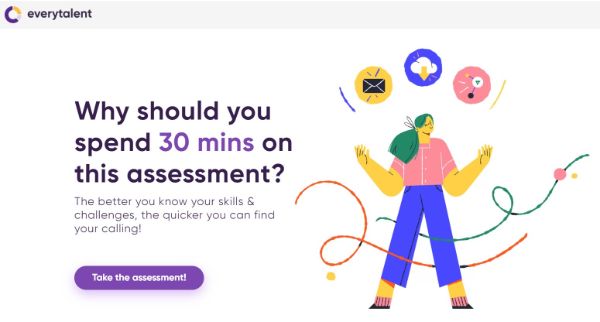 Everytalent is a dynamic online recruitment tool launched by parent company
Everytale. Powered by proprietary A.I., the platform assesses and identifies the skills and
competencies of job candidates and matches them with jobs based on their assessment
results.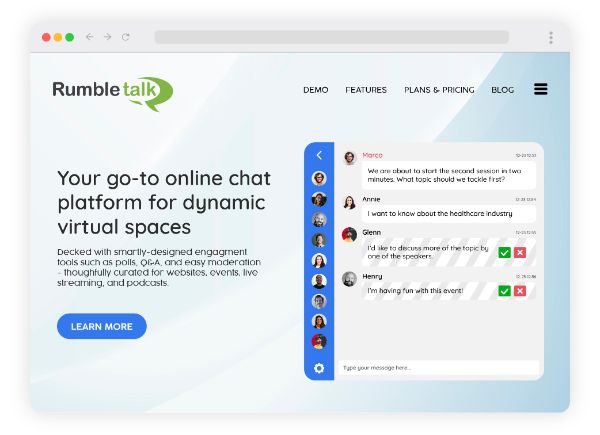 RumbleTalk is a super-advanced, yet simple to use online chat platform that you can use in very different ways.
Find out more about RumbleTalk.
Antideo is an email validation API that allows does a number of validation checks and returns a response that you can use any way you prefer. The only restriction is the number of API calls that you can make in an hour, which again can be increased if you upgrade.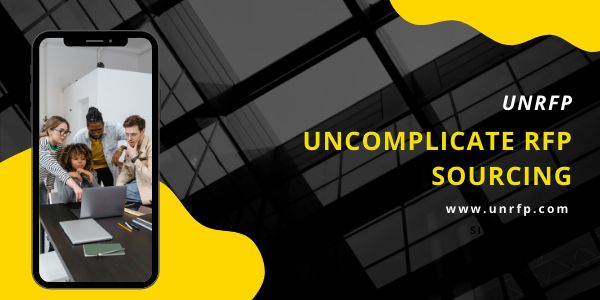 Do you have a custom software development requirement with the expertise needed in a specific technology? You can filter the list of vetted companies based on a region or a tech stack right here on unRFP to find a suitable match for your expectations and pocket.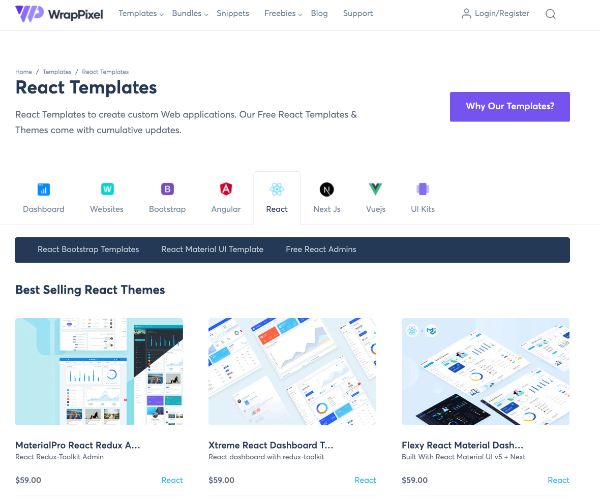 WrapPixel is a huge name in the React website templates industry, being responsible for crafting some of the best designs.
Find out here premium React website templates.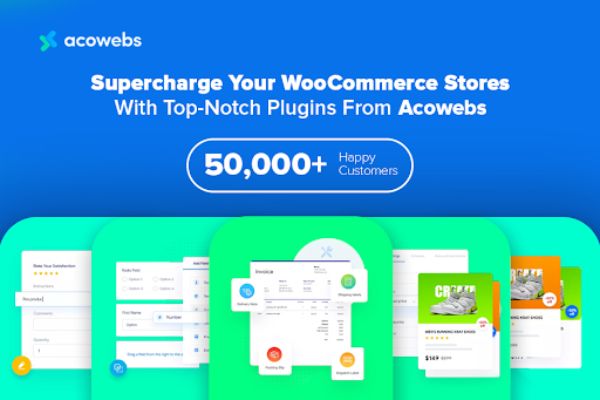 Dynamic Pricing is the perfect solution for online stores that want to offer their customers discounts and special deals on specific products or product categories. With our easy-to-use Discount Rules, you can create rules that give your customers discounts when they purchase a certain number of items, or when they buy specific products. You can also create rules that give your customers discounts based on the total value of their purchase, or the amount they have saved. WooCommerce Dynamic Pricing gives you the power to create custom pricing schemes that fit your specific needs.
Pixpa is a popular portfolio website builder used by designers, photographers, videographers, and many others people to showcase in a professional way their work.
Give it a try, it is very simple to use.
Everytale is probably the easiest to use software to create, promote, and broadcast events of any size.
Find out more about Everytale, it is a hidden gem.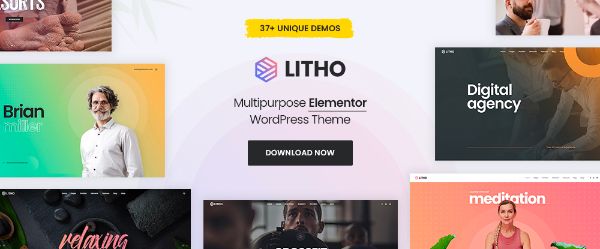 Litho is premium multipurpose Elementor WordPress theme that will help you create very different websites.
It is loaded with 37+ premade stunning designs, and the drag-and-drop builder is very easy to use.
Check Litho.
LogoAI is one of the few logo generators in the industry that creates unique designs every time you use it.
Try it, you will love it.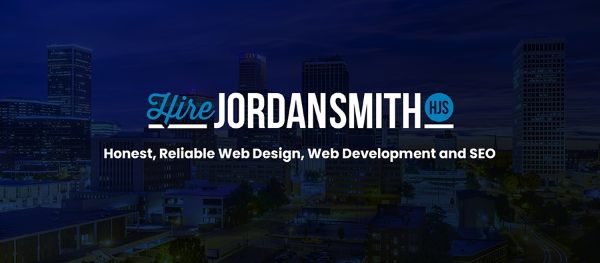 You need a highly professional website that is supercharged with SEO strategies and techniques that actually work?
Jordan Smith has tons of experience, helping companies from Savannah and other parts of the world.
Get a free quote.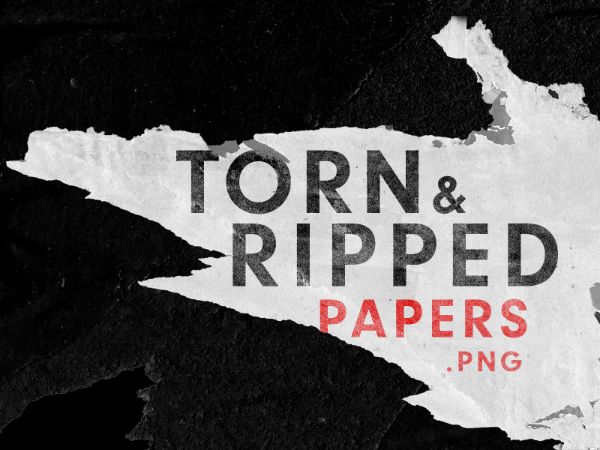 Trendy set of torn and ripped paper pieces to create modern and popular designs. That's what you need for creating some contemporary and creative social media brands, music and film album covers, banners, posters, personal blogs or any other creative projects.
The download includes 22 torn and ripped paper graphics in transparent PNG format. Go ahead and download these powerful graphics.
Created by the famous Creative Tim team (over 1 million users for their products), Material Tailwind is a stunning library of React and HTML components written with Tailwind CSS.
It features stunning color palette, realistic shadows, and simple ways to customize your button.
Get it now for free.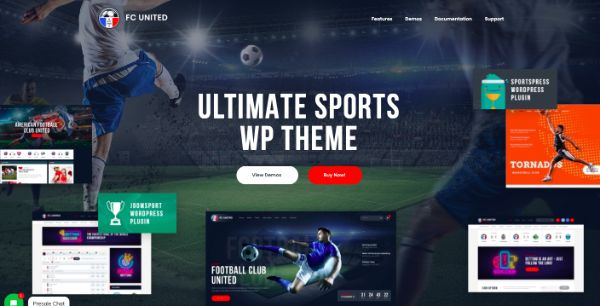 FC United is a powerful WordPress theme that allows you to launch an effective sports website. This theme comes with a fully responsive attractive design and will suit any sports project. FC United theme offers you premade demos on football and soccer that you can change using a drag and drop page builder. You get detailed theme documentation, tutors, and support that will help you to fix any theme-related issue. Everything you need to change the theme appearance and adjust its functionality in the theme options panel. WooCommerce integration makes this theme useful in terms of commercial activities, it allows you to showcase products/services and receive payments through the website.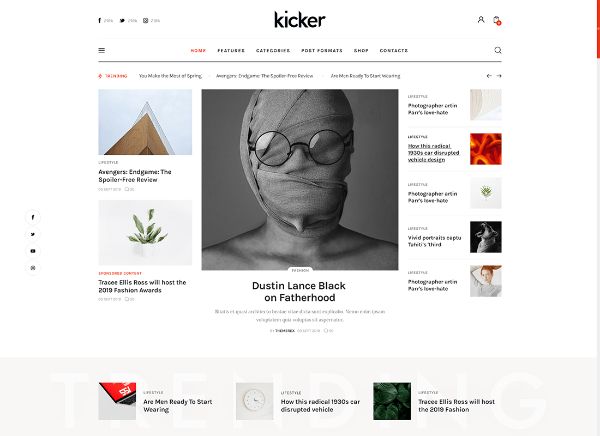 Do you want to change your blog's appearance but don't know where to start? You should start with buying the Kicker theme as this one includes a bunch of useful instruments for blog launching and management.
This theme will impress your audience with fast loading, absolute responsiveness, cross-browser compatibility, social media support, and other premium WordPress features. The theme includes over 25 demos to choose from. Thanks to Gutenberg's support, you can change any of these demos into infinite designs for a blog, magazine, or even e-store. The WooCommerce plugin will help you to sell anything within a website made with the Kicker theme.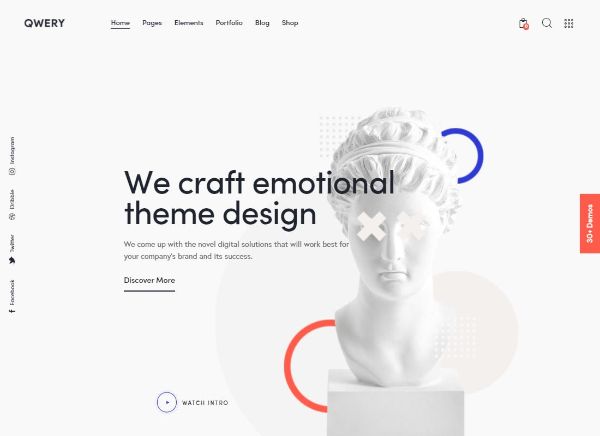 Consider using the Qwery theme for building a feature-rich and multi-functional website suited for any personal or commercial purpose. The theme features a trendy and stylish design that fits such topics as business, fitness, beauty, healthcare, and others. The theme is bundled with a collection of 60+ ready-made demos. The theme is easy to edit, thanks to the built-in Elementor page builder. It also includes an Elementor menu, which gives you quick access to collections of layout options for an online portfolio, blog, or eCommerce website.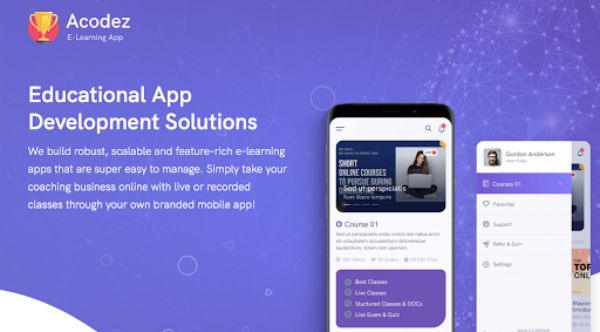 EducationalAppDevelopment.com is a robust, scalable and feature-rich e-learning apps that can be managed by a novice too. The app has an attractive interface and it's really easy for teachers to upload their own courses and sell them at their own prices. With our proven expertise as an educational app development company, we have built this scalable solution which are already being used by nearly half a million users, for our various clients.
This comes with a bunch of cool features like Online group discussion, online interactive live classes, online multiplayer quiz etc. Also the product is quite robust and being used by nearly 1 million users for various customers. The product is built and supported by a leading eLearning app development team with multiple international awards to its credit.
Show My IP is the tool you want to use to find out which is your IP + useful information about it.
You can also use this 100% free tool to find out complete information about any given IP and about major DNS records of a website.
Try it, it works excellent and it is very fast.
Conclusions
And don't forget that you can easily create online databases using a low code software like TeamDesk, it is affordable and simple to use.