When you're a small business, shipping, as well as fulfillment and returns, can make or break you. During the era of Amazon Prime, consumers don't just want products to arrive quickly—they expect and demand them. Customers also want a good unboxing experience when their items arrive, and they want more transparency through every step of the supply chain.
That's not all—modern consumers also want to know they can easily return something when they aren't pleased with it for any reason.
Even though you might understand the importance of shipping for your business, you could be overwhelmed by figuring out the strategy that's best for you.
The following is an overview of what small businesses should know about their shipping strategy and how to make it best work for them.
Shipping Costs
Before you set up your rates and methods in your shopping cart, you need an understanding of how you're calculating fulfillment and shipping costs.
Shipping costs are based on different factors, which include service and speed, dimension and weight, destination, and shipping volume.
The standard rule is that the faster your shipping is, the higher your rate, but now again, with Amazon in the picture, that doesn't always hold true. Carriers offer a lot of services based on varying factors, but there's no one solution that's appropriate for every small business.
Larger, heavier packages can also add to the shipping costs. Most of the major U.S. carriers charge based on dimensional weight. That means the charge is based on the size of the package instead of its actual weight. Using standard packaging can be helpful here because you can usually pay for flat rate boxes that will hold anywhere from 50 to 70 pounds.
As you're setting up your shipping, try to create a relationship with your account manager for your carrier, and you may be able to secure discounts. A lot of online retailers will use multiple carriers to try and fit their needs, and researching all the options available to you is a good rule of thumb.
Shipping software is extremely helpful here. With shipping software, you can explore the carriers and rates that are available and will fit your needs on a single platform.
Charging for Shipping
You want to be able to save on margins as a small business but also remain competitive and appealing in the eyes of your customers. You have to balance those sometimes competing interests when you decide how to charge for shipping.
Amazon Prime has pushed many businesses to offer free shipping.
There's a lot of research showing that shipping costs are one of the top factors contributing to shopping cart abandonment.
If you can offer free shipping, but it's going to take longer to get there, customers tend to be okay with this trade-off. Then, you can choose a more cost-effective shipping carrier a result.
Studies also show us that customers will add products to their shopping carts in order to achieve a free shipping limit if they have to meet a minimum price. You can increase your average basket size and sales if you create a threshold for free shipping.
If you can't do free shipping, the next best option is likely flat rate shipping. Flat rate shipping makes things simple, and it works well if you're shipping out packages that tend to be pretty similar in size and rate.
For oversized items, real-time rates can be appealing.
Shipping Multi-Carrier
Just like you want to be a modern business that sells across multiple channels, you similarly want to be a multi-carrier shipper. Diversify your shipping services so that you're able to mix and match and find the solutions that are best at any given time. Every carrier is going to have its own strengths and weaknesses, and a lot of what those are depends on the situation at hand.
If you're a small business owner, you might also want to outsource the management of shipping and fulfillment. You can use third-party logistics or dropship.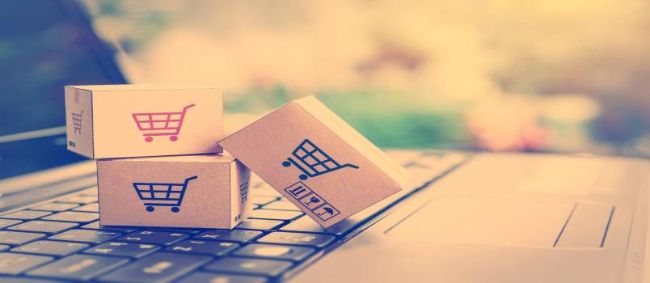 When you outsource your warehousing and fulfillment using third-party logistics, you are giving up some control, and you're going to be paying more. The upside of that is someone else then stores your product, picks it, packs it, and ships it. Of course, Amazon's Fulfillment by Amazon (FBA) is the industry standard.
FBA works not only for orders made through Amazon but also other sales channels. After the order ships, you get a tracking number and shipment status from Amazon.
The other option is dropshipping. Dropshipping has gotten increasingly popular in recent years because you have the ability to sell a product without buying, storing, or even touching the inventory. You don't have to stock or package anything, nor do you have to ship it. The opportunity is low-risk, but the profit margins can be too.
Shipping Software
No matter the specifics of your logistics for shipping and returns, you need software. Shipping software can help you lower your costs and improve your shipping margins. When you use shipping software, it also simplifies your workflows, and you're able to save time operationally.
Shipping software gives you dashboard access, so you have one centralized place to compare rates and print labels. You can also manage your orders, print labels in bulk if you need to, and you can reconcile your shipping bills. You can set the rules in your software to automatically choose the cheapest rate and the fastest method.
You can give a better overall experience to your customers and build a sense of brand loyalty.
Using shipping software gives customers transparency into the rates at checkout, and you can let them choose from multiple options, finding the method that's best for them.
Finally, using software also allows you to automate shipping so that the best rate is guaranteed. Then you and your team are freed up to work on other parts of growing your business, like your marketing.