You've chosen the right blogging platform and you've got your website or blog firmly established. Great, you've completed the first difficult step of presenting yourself to an entire world of potential viewers. Then you realized getting your hard work noticed is a completely different ballgame. Right when you thought you completed the most difficult part of your website's progress, now comes the strenuous task of marketing and exploiting the masterpiece you've created. Don't worry, it doesn't have to be strenuous. It just takes knowing your blog and where to publicize it. Here are some starter tips to getting your published works the attention it deserves.
Tag Your Works on Social Media Groups
Depending on whether you want a professional or casual outlook on your blog, the type of social media platform and how you use it matters. For example, for a more professional outlook to advance your writing career, you may be more partial to LinkedIn rather than Facebook. LinkedIn gives you the opportunity to connect with other writers, publishers, and outlets that have the power to further your career.
Obviously, nobody can know about your blog when they don't know it exists. That's why it's important to be persistent in your social media approach. Attach your works to your main social profile and notify your friends and family to get the ball rolling. Take it a step further by researching and joining groups that contain an audience your blog may appeal to. With friends, family, and the like-minded interests of your fellow groups, you can watch the visits and likes roll in. Pretty soon, if your pieces catch even one person's eye
Make Business Cards
You don't have to have a business to have business cards. Blogs provide services and business cards give those services the recognition they need to grow. For blog business cards, you only need to include your name and WordPress site front and center. You can include additional information as you see fit.
But in an era where digital theft and fraud are ever-prevalent, be careful how much information you share on business cards you distribute at random. These days, all it takes is an email and password that happens to be connected to your virtual credit cards. Though such occurrences are easily preventable with credit card fraud detection software, it's best to keep personal info to a minimum. You don't want to wake up to an unpleasant surprise in your bank account simply from the contents of your business cards.
When it comes to the style of a blog-based business card, you want fonts, colors, and designs that stick out. With that in mind, you'll want to customize your business cards through mobile or online services to get the most out of their presentation. If you'd rather it be done by a knowledgeable designer, look for customizable services in your area.
Hit up Local Libraries and BookStores
After you've made business cards, take them to places where readers gravitate. That means distributing to local bookstores and libraries. Some of the best marketing any writer can do is at the one place where you know people enjoy reading. Unbeknownst to most, many librarians will allow you to leave literature at the front desk if it is specifically related to readers. Many bookstores will likewise allow you to leave a stack of cards at their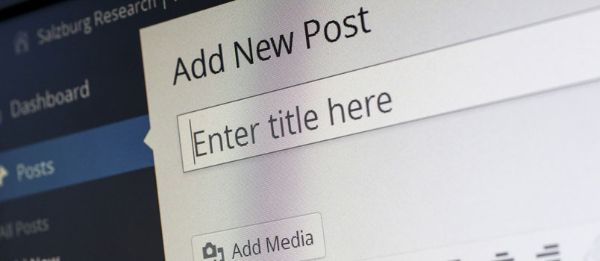 Keep the Content Rolling
Regardless of how you exploit yourself in card distribution or digital social groups, it's pointless without a consistent flow of content. Keep blogging for the simple enjoyment of blogging. More content means more eyes on your pieces.
Understanding public exposure doesn't happen overnight is the most important lesson in patience. Never expect to be an overnight sensation. The greatest bloggers built up their rapport by keeping a steady flow of eye-popping content. More than anything else, readers look for a consistent variety. Keeping that content rolling and your groups, card distribution, and social media exploitation techniques consistent will bring your dreams to fruition.
For When You're Noticed
Ultimately, you are the determining factor in helping your blogs get noticed. Those who work the hardest are the ones who get rewarded with success. With that said, don't be stagnant. Take these startup ideas to heart and you'll be taking your blog posts to the bank. The tools of today have put your fate in your own hands.