A wedding is always associated with one of the happiest days in the life of any person. So, naturally, whether you are a bride or a groom, you want to have all of those happy memories collected in one place – the photo album! Here is where the photographers step onto the scene.
In order to become a professional photographer (let alone a wedding photographer), you would definitely have to invest in your equipment. A solid camera and the necessary lenses are the basics. Despite of that, what makes a photographer really great is their sense of the space and feeling the moment themselves. But what if you manage to take things a step further and become a destination photographer? Well, we can assure you that this is where the magic happens!
Any person who has ever worked "behind the scene" in a non-conventional setting is aware of the thrill it comes with. Typically, when working in a different environment and travelling for work, it provides a more open view, filled with opportunities and ideas that can be used and altered and modified until you get the result you want. However, in order to get to the status of a destination wedding photographer, there are a few things that you might need to take into consideration, and we are more than happy to ease you into the process!
Basics
The first thing we are going to touch upon in becoming a destination wedding photographer is the basics. Of course, we already mentioned that you would need to equip yourself with the camera of your choosing, nonetheless, if you do not have any previous experience working as a photographer, we would recommend taking up a course in photography. Nothing flashy, just to get yourself familiarized with the do's and don'ts.
If this is really something you are interested in, don't be afraid to invest in your knowledge. After you are finished with your course, make sure you spread your net and cast it as wide as possible! Networking has always been a big step forward in any business, especially if you are at the very beginning of it. Don't be afraid of showing off a little bit, and remember to be persistent, but not pushy! The right clients always come along.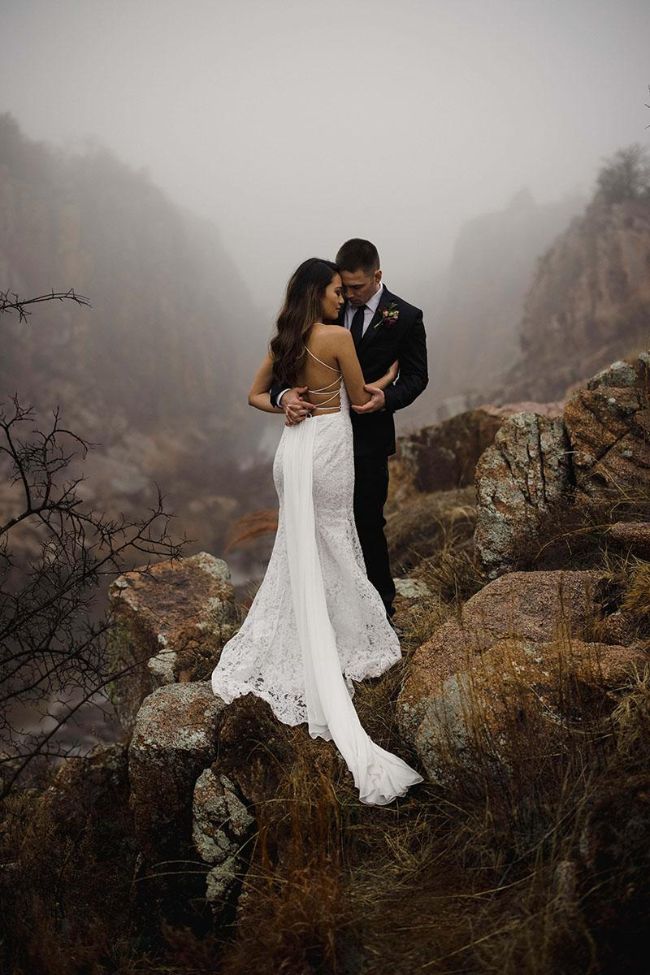 Shooting Time!
It is finally time to start taking pictures! Try taking up some events in your town. Whether it is your first or hundredth local gig, always act and work like a professional. Feel free to dabble in some other events, it does not even have to be a wedding, but it will be something that would enrich your portfolio. The portfolio is a very important step when obtaining new clients, especially the ones outside your city. This is a summary of your own work, so it has to be updated after each event. Pick the best photos and add them!
Communication is Key
Once you make an arrangement to be a destination photographer, determine a clear communication between you and your clients and know what you both want to get from the wedding. You may even stumble across some clients that are not comfortable in front of the camera. Develop some soft skills and most importantly, develop the skill of camouflaging so you can make them feel more comfortable and relaxed (this will take you an extra mile further for sure).
The Dreaded Question
The next one is tightly connected to your style. There is never a right time to bring that up, since we live in a world where you are expected to have your own style and thoughts about, well, almost everything, but think about what you want to capture.
Is it the small but happy moment, or dancing figures and blurry colors? Maybe you prefer group images with plenty of smiling people. Whatever you choose to do, do a deep search of that particular subject so you can provide better results when photographing.
Congratulations!
You get your first wedding shoot outside your city – always remember to travel lightly! All those memory cards will finally come in handy to you! Always have your equipment stored safely so it would not get damaged during transport.
And finally, when you arrive to your destination, never forget to check the location out just before the ceremony! If you have the chance, you can even take a look at it a day before. You will need to make sure that you understand the lighting and make notes of the better spots that can result in incredible photographs!
In summation, being a person that is always behind the camera means that you get to witness all of those precious moments first – your camera comes second, and the public third! So don't be afraid of making some bold moves and following your intuition, it is exactly those two things that will make you proud of your work and differentiate you from the rest of the photographers. Now grab your camera, go out there and work your magic! Good luck!