Being a blogger is something many people want to do. It is an idyllic job, mostly because you can work from any place in the world as long as you have a good internet connection. You only have to write articles and post them on your blog. Or so it seems from the outside. But being a blogger is not as easy and facile as it seems. It is not enough to just write something and post it on your blog.
There are a lot of challenges and problems that many bloggers face. And even though these blogging issues might seem overwhelming, they can easily be solved by following a few steps. Today we will take a look at 7 of the most common blogging problems bloggers around the world face and shed more light on the available solutions. 
1. Poor Content Strategy
One of the major problems bloggers face is not posting regularly. This usually happens because bloggers have a poor content strategy. Even though it may not seem such a big deal, it is. Many novice bloggers have a few articles that are already written and post them in the first few weeks. But generating content that is read and sought for by people can sometimes be difficult.
Writing an article that generates engagement from the readers is challenging, especially for those bloggers who are just starting in this industry. Working on a strong content strategy is something bloggers need to do ahead of time. This way, you have some ideas for your next articles, know where to research if you need more, and writing will be easier. 
2. General Topic or Niche
Even though many bloggers start a blog because they love writing and sharing their experiences, it is important to have a general topic or niche to focus on in your blog. Approaching subjects from multiple domains or industries may leave the audience confused. Not deciding upon a niche for their blogs is one of the biggest problems bloggers face.
How to solve it? Well, the solution is quite simple. Find a topic or a niche you love and that offers you multiple topics for your articles. For example, you may love photography, so a blog where you share your photos but also photography advice could be helpful. Like this, readers will return to your blog because they know what they will find there. 
3. Quantity Over Quality
One of the biggest problems bloggers face is delivering quantity over quality. It is a common misconception around bloggers that they need to constantly deliver content to keep the audience engaged. Well, this is true. But it is true up to the point where you begin to decrease the quality of your content. Writing high-quality articles is not easy, as you need to research and support your points of view with examples, facts, or stats. These blog posts are hard to find, so make sure you put quality over quantity. A high-quality blog post might take longer to write, but it will surely bring you more engagements. One of the tips many bloggers share is to check your articles for plagiarism.   Free online plagiarism checker is one of the tools to use in the US that will help you earn the trust of your audience by delivering original articles.
4. Lack of Voice
If your blog does not show a voice, readers will not be interested in reading it. Many bloggers who start writing and making their articles public want to write in a way that attracts readers. Having a niche or a general topic to focus on should come with showing your voice too. How to do this? Well, think about the audience you want to attract and see what things it is interested in. What are your readers looking for? What are their expectations of you?
5. Lack of Knowledge
One of the biggest problems bloggers face is the lack of knowledge. They start a blog having at least the minimum of knowledge, but as their blog grows, they come to realize that their knowledge isn't. And when you do not have knowledge and information on your part, your blog will become dull and monotonous. It is therefore important for any blogger to constantly expand their knowledge. This is valid both for the niche or topic you chose to talk about on your blog, but also about the blogging experience or process itself. This will help you offer your audience a nice reading experience on your blog. 
6. Low Engagement
Low engagement is one of the problems many bloggers need to face. Even though it may sound that blogging is an easy and facile job or hobby, it is not as dreamy or idyllic as it may sound. Besides delivering constant articles of high quality, you also need to pay attention to the engagement. And at some point, you may notice that your blog has low engagement. The solution? Take a look at all the channels you could promote your blog on. Social media has become a nice promoting tool many bloggers use, so keep an eye on all possibilities. 
7. SEO
 
SEO (search engine optimization) is one of the techniques many bloggers use to drive traffic to their blogs. However, if you do not know about SEO, this can become a major issue. The biggest problem with this is that websites are sometimes penalized by the search engines and they rank or appear lower in searches. So, how to solve this issue? Find out more about SEO and how to apply it to your blog.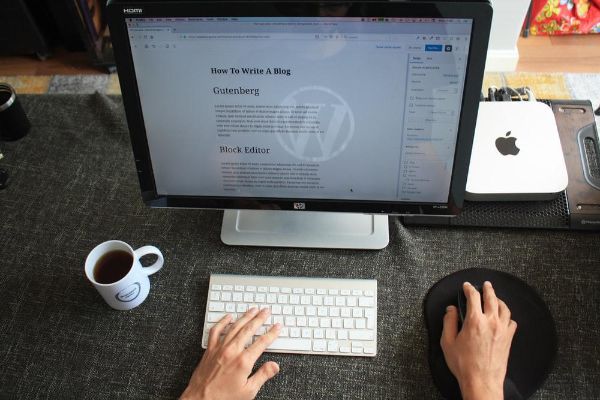 Conclusion
Bloggers could face many problems along the way and these are the seven biggest of them all. Solving them is not difficult, but it involves effort, attention, time, dedication, and perseverance on your part. 
Author Bio: Robert Everett is a blogger and content writer. He loves writing articles on topics such as photography and visual identity. Robert loves spending time in nature