Thanks to the massive and accelerated adoption of the internet worldwide during the last two decades, web and mobile applications have become an essential part of human activity. We buy, sell, make payments, work, move, request services, communicate, express ourselves, entertain ourselves and even find friends and romantic partners through these applications, either from a computer or from a cell phone. This of course has completely transformed the societies of the planet and has had a profound impact on the way we do business.
The companies that did not adapt to this new paradigm lost their competitive advantage in their market sector, some of them even disappearing. Some clear examples can be seen in applications such as Netflix and Spotify, which represented an innovation in the audiovisual content industry and in the music industry. Dominant companies in those markets like Blockbuster and Universal Music saw their business model become obsolete and eventually had to change or went bankrupt.
But the scope of these applications is not restricted to cases where their use is massive, such as that of social networks, but there are also uses related to the internal operation of organizations and companies. In this sense, the most essential thing for any organization, regardless of its size, is to have a good website. The pages of small and medium-sized companies will initially be informative and usually built with a CMS (Content Management System) so that anyone can modify their content without the need for a programmer.
One thing is for sure, regardless of the form of the application, the design process is one of the most important parts in making it. Here are the five best tools that can help you to design web apps and everything related to the web.
1. Wondershare Mockitt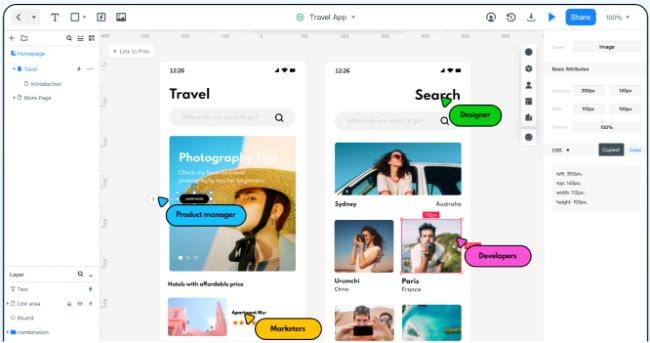 For us, it's a prototyping tool that allows for fun hands-on collaboration. Wondershare Mockitt is a platform independent that can operate on your browser. With it you can design a web application without needing to understand about coding. If you are a beginner and want to create a web application with a professional look, of course Wondershare Mockitt is the best solution for you.
Wondershare is more widely known as a technology company that focuses on developing video editing tools. Now they are one step ahead with Wondershare Mockitt. Not only does it serve as a tool for designing web applications, it also functions as a collaborator tool enabling multi-way communication for better results.
With Wondershare Mockitt you will get a design experience that you may never have imagined before. You can turn your UI design into a prototype that you can test online. You can go through without the need to write a single line of code. Wondershare Mockitt offers tons of templates that you can use right away. Running this program is the same as being assisted by professional web application makers with you as their boss. You can pour all your ideas and creativity. Again without the need to write a single line of code!
2. Canva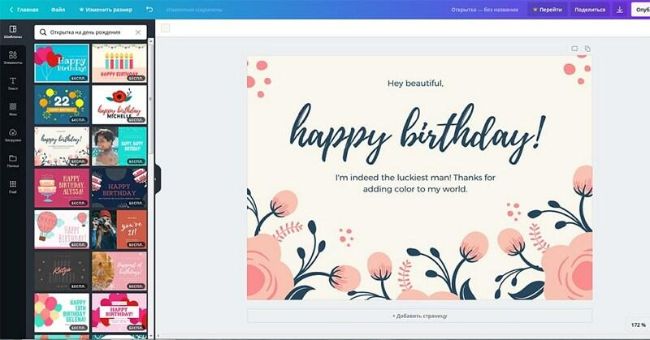 Do you know Canva? Today there are countless tools to create visual content for your website. The downside may be that for the same job you can only use one tool and you have to complete using more applications. But an ideal tool for designing and creating web content of all kinds has long been created and that tool is Canva.
What is Canva?
As we have already mentioned in the previous paragraph, Canva allows you to create all kinds of content and design for your website. But not only for this, the tool also allows you to create designs for later printing.
What can we do with Canva?
With Canva we can create banners, posters, infographics, documents, business cards, Facebook covers, graphics, presentations, etc. The tool offers us an infinite number of designs for free, but we can also buy designs that we like. In this way, we can offer our clients much more attractive and visual content. In addition, the tool allows us to upload our own photos, add text and modify the templates themselves.
3. Photoshop
Have you ever thought about everything you can do with Photoshop? Adobe Photoshop is a key tool for photographers, designers, and photo editors. However, it is also one of the programs for graphic design that everyone should know regardless of their profession. This program can be used for things as basic as changing the background of a photograph or, you can even add text to a photograph to make a letter. The possibilities are endless! However, we know that Photoshop can be overwhelming when you start to use it. The initial interface is packed with various buttons, bars, and options, making it difficult to know where to start.
In addition to learning what Photoshop is for, you should learn about the best Adobe Photoshop courses with which you will start your way in the world of design and you will get to know this editing program in depth. Keep in mind that the only place where you can safely download Photoshop is on the official Adobe website. If you have found warnings to download Photoshop Portable, a software that is sold like the original, it is most likely that you are facing a pirated version that could damage your computer.
4. Google Web Designer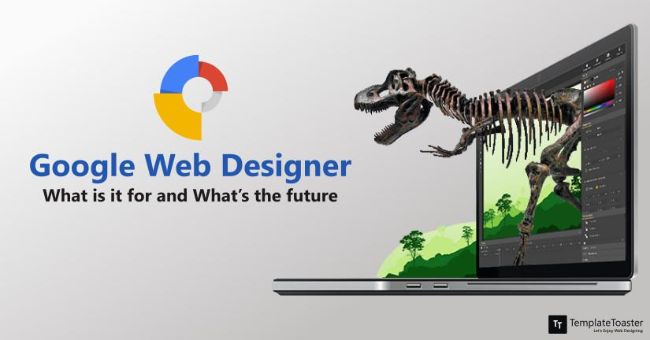 There are many tools that Google offers us for the world of the web, such as real-time statistics, campaigns to improve sales in online stores, but Google web Designer tool is something different. The first thing we should know is that right now we can download a beta phase, fully compatible to design a custom website. Thanks to its intuitive interface we will be able to start building our "home", with basic tools such as circles, rectangles, texts, size of these elements and color.
One of the advantages of this program is that being Google it has basic templates for Google Ads, we can find pre-established banner measures and events so that when clicking on them the ad is displayed, so that they remain fixed in the upper area of ​​the web, or simply to appear at certain times of navigation, and best of all …
"No need to know code"
This tool is aimed at people who have some idea related to the world of web design.
5. Pinterest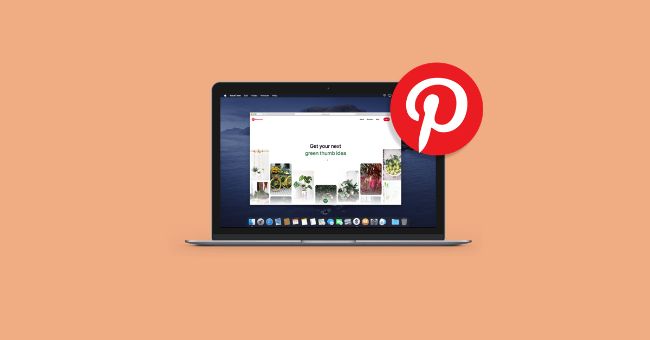 This is a piece of software aimed at all segments; both beginners and professionals. Pinterest can work on Windows, macOS, Linux, and even mobile devices. Flexibility is one of its prominent advantages. With a user-friendly interface, it is easy for anyone to use. There are some fun points; high level of security, intuitive interface, attractive templates, and easy team collaboration.
What is a web app?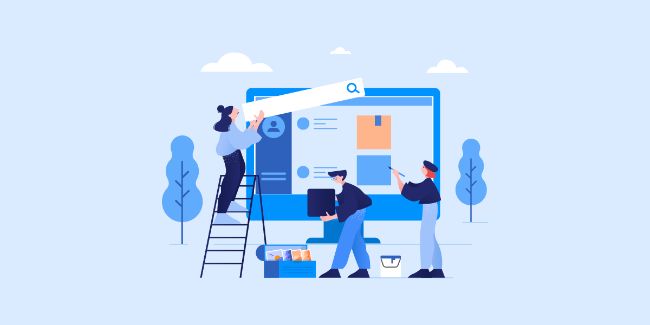 To understand it briefly, the software that we can all use by accessing a web server through the Internet or an intranet through a browser is known as a web application. That said, we are going to explain in greater detail some important points related to web app below.
What is web application design?
The web application design is the design process that allows creating some tools that users can access through the Internet or an intranet. There we will obtain information or we will be able to interact with elements that allow communication between us, the users, and the web.
Web applications are not stored on a computer or mobile but their data is on a web or hosting server which, in addition to containing all this information, then sends it to our devices. This makes them very practical because you don't have to download anything to access them. In addition to this, we are going to see what other benefits web applications have.
Basically web application design is the process of designing an application that doesn't need to be downloaded. In short an application that can work on browsers only.
A web application has different advantages. Some are:
– Can be accessed without downloading anything.
– As nothing has to be installed, it can be accessed from any device.
– Related to the above, by not installing anything it saves time.
– It can be accessed through any browser that is up to date.
– It doesn't take up space on our hard drive.
– Viruses do not affect the data stored.
What is UI/UX in web application design?

A user interface is the main entrance by which users interact with your products or services, if the interface is well designed it will pay for itself because users feel more trust and solidity, otherwise if it generates mistrust or it seems complicated to them.
An interface must not only be visually attractive, it must clearly and easily convey the tasks that a user must perform. An interface with a suitable design not only requires imagination, creativity and inspiration, but it also needs an analytical approach to think about the interaction that a user is going to make, taking into account the business model, the true needs that a user has, in order to do so. While UX is the user experience in accessing your web app. That covers a lot of things but the most important is how easy it is for them to get what your app has to offer.