The pandemic has enhanced the growing remote work trend in one year. Companies are having a lot of trouble in the human resource department to ensure their employees stay in the organization.
Although remote work has come with extra benefits for many organizations, there has been a myriad of challenges in the HR department regarding retaining top talent. Here are the five big challenges organizations face in retaining their remote workforce.
Challenges with technology
The workplace is an important aspect of ensuring employees feel supported, productive, and fulfilled, especially while working remotely. Millennials and Gen Z, who have spent most of their lives in the presence of fast, easy internet, access to smart devices, expect to have access to the best or close to perfect tech, whether working on-site or remotely.
Companies have to put in extra financial and labor resources to ensure they meet these expectations or end up losing their most valuable talents to their competitors who are willing to offer suitable remote work technology.
Companies need to support their remote workforce by providing educational resources that enhance the use of suitable technology. One of the best steps is to facilitate remote employees to attend online college classes geared towards management and technology at straightline.com. The platform offers low-price, online higher education courses equivalent to conventional degrees.
Inadequate training and development
To ensure employees stay motivated and increase their skills in an organization, proper and regular training is important for remote workers too. Remote workers also want to know they have a chance to grow and be part and parcel of the company's future. If there is no adequate training for career development, they will find other organizations that offer such opportunities.
In this regard, organizations have a big challenge of enhancing the training and development of their remote workforce because of insufficient resources. The most talented remote employees gravitate towards career development and mentorship.
Lack of employee engagement
Employee engagement can be the make or break of a going concern, especially when more workers are not on site. Organizations with a highly engaged workforce achieve double the net income compared to when they are less engaged. It is tough for HR to keep employees engaged as they work remotely.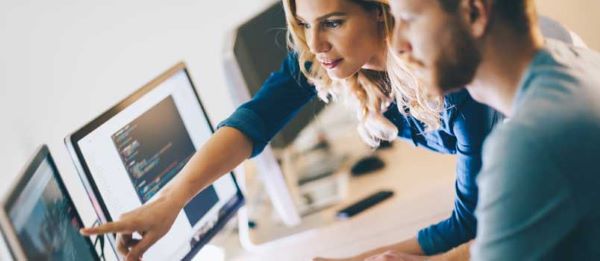 Without proper systems of employee engagement, workers tend to focus on other activities more than their work duties. Without face-to-face contact with managers, supervisors, and or HR, remote workers only show up to work to fulfill the bare minimum or perform below average.
Salary dissatisfaction
There have been issues about overwork in the remote work environment, leading to an increased demand for pay hikes. This goes without a say. In addition to job safety during the global pandemic, companies have to ensure employee wages are met as per the employment contracts and appropriate raises are looked into from time to time.
Remote workers may not care about how much they get paid, as long as the payroll is consistent and on time. It is difficult for companies to ensure employees are motivated to continue working remotely if their salary expectations are not met.
Hiring a not-so-willing employee
Candidates may have great talking points during the recruitment process, and you may only realize later that the employee is not suited to take on given tasks. Same time, to fill up the numbers, the HR team might end up convincing an employee who is actually not very keen to join in accepting the offer.
This is a disaster in the making and you cannot keep such employees going in the long run. You must ensure you hire only the people who are highly keen to join the organization and can work enthusiastically.