Have you recently purchased an iPhone and searched for a way to transfer WhatsApp from your Android device to your iPhone? Or maybe wondering if you could transfer your WhatsApp data from your android phone to your new iPhone! If your answer is yes, MobileTrans is the ultimate software you'll need to transfer WhatsApp messages from Android to iPhone or the app itself without a hustle!
WhatsApp is a popular instant messaging app used by billions of people around the world. In this regard, it is natural for us to store a lot of data on it.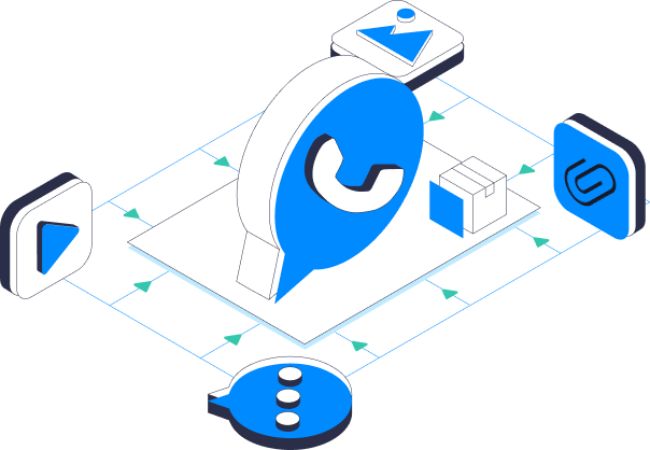 Have you ever thought of your phone getting wiped out or just refusing to work? If not, then you might have faced the issue. What did you do in such a scenario? Letting go of important data is so painful and hurt-breaking. But wait, you do have a solution! In such cases, it is important to keep a backup to avoid future upsets. The question that keeps on running in our mind is "How?"
We cannot ignore the fact that WhatsApp has a default option to backup data via Google Drive. This is wonderful. However, for a person yearning for more control and features, you need to try other options that give you the freedom to control.
Various applications on the internet offer great services. However, to find that which is worth your time, money, and effort is a pain-taking process. Maybe you have tried one or two already and can't seem to find one that will seamlessly handle the task. If not a crash, you talk about another issue you faced while using the application, 'compatibility issue again!' Enough is enough; it's time to find out which application is up to the task. The best way to be sure of the outcome of your products is by checking your neighbors' reviews of the app. Check MobileTrans.
MobileTrans allows you to upload and archive your messages, pictures, recordings, and attachments. It allows you to back it up to your server or switch it from separate Android or iOS devices. Restoration is also a breeze between devices and takes no time at all, regardless of the size of the files.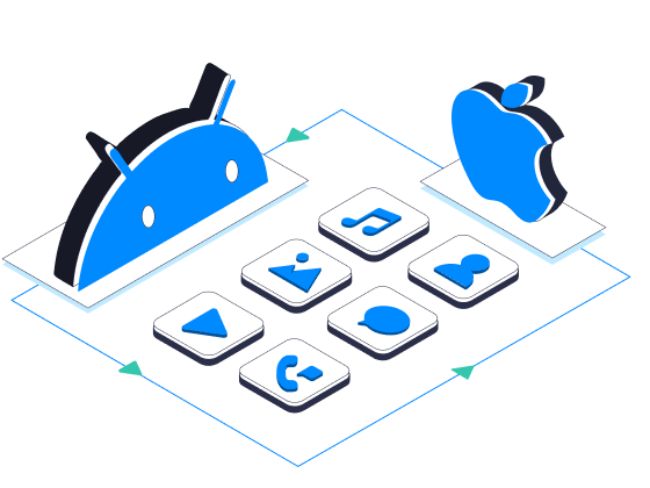 MobileTrans is compatible with both Windows and Mac operating systems. And the best part is that it also works for the Whatsapp business app.
Apart from Whatsapp, this solution also supports Kik, LINE, Viber, and WeChat services. You're in for a double treat if you use either of these apps.
You've probably asked yourself, "How is this possible?"
Actually, with MobileTrans, you can do some 'white magics' and stay happy and never be worried about losing your data ever again. Why do you need to maintain a backup and can't directly restore android backup on iPhone? It is wise to maintain a backup to make sure that you always have a copy of your chats. This way, you will access your chats on a computer or other systems using a WhatsApp backup extractor.
WhatsApp transfer has become simple through MobileTrans, which offers an effective solution to transfer WhatsApp from Android to iPhone. Besides, the application supports the direct transfer of your WhatsApp data from one device to another. What makes MobileTrans stand out, you may ask.
With the aid of the user-friendly MobileTrans interface, you can backup iOS and Android devices to your computer in just a few clicks, with no need for iTunes or iCloud. Furthermore, you can choose whether to back up your data on a Mac or a PC based on your preferences. MobileTrans will never overwrite your backup files.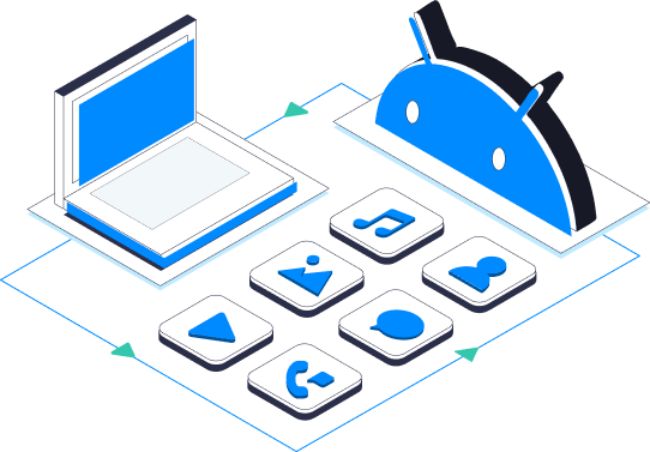 When you use MobileTrans to backup your iPhone or Android, you will later recover the backup data from your device to your phone without overwriting your existing data. MobileTrans also helps you to recover copies from iTunes to your mobile devices without having to reset them. You can also use Android to recover your iTunes backup.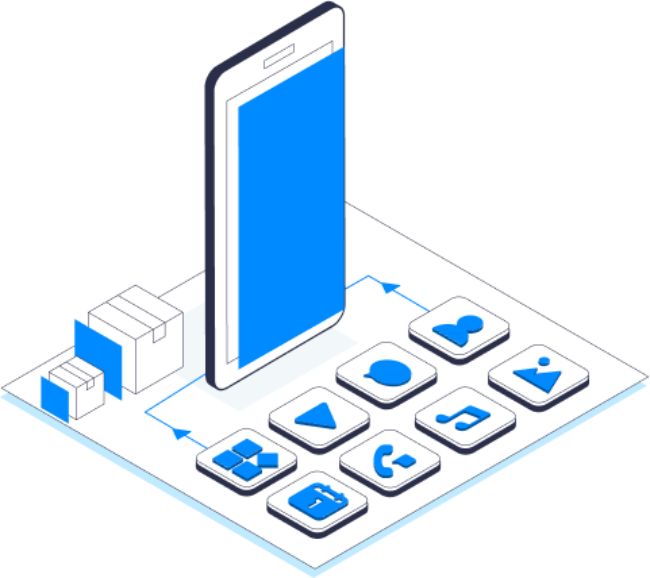 If you're upgrading to an iPhone or an Android, MobileTrans makes it easy to transfer WhatsApp from Android to iPhone with only one click. It also allows you to back up your WhatsApp data to a server, which lets you keep your chat history private. Restore the WhatsApp backup to your computer to recover your messages or chat history.
If you need proven ways to transfer your WhatsApp data from one device to another safely and quickly, move your data safely without deleting original data or resetting your device, move data between devices with different operating systems, then there is no second-guessing if MobileTrans is the next big move. The transfer process is easy too.
MobileTrans is an application that supports over 800+ android devices and works on all models of iPad, iPod, iPhone.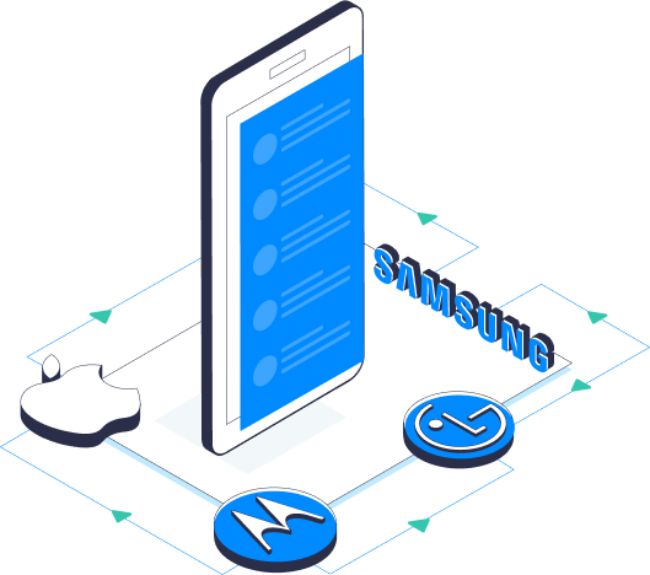 MobileTrans is the best desktop program for transferring contacts and other forms of files, such as images, messages, songs, apps, videos, and more, between iPhone and Android. It is not only compliant with thousands of iOS and Android smartphones, but it also operates with Windows phones.
There is no way you can doubt if MobileTrans will work or be compatible with your android device, having to support over 800 different android devices. Unless you have the first-ever made android device, you need not worry.
MobileTrans offers three packages. If you need to transfer your photos, music, contacts, and more data from one phone to another by just a click, you'll have to pay $29.95. However, the second package that enables you to transfer, backup, and restore WhatsApp and other social apps go for the same amount as the first package. The third package gives you the freedom to access the full features of the application and do pretty anything that concerns data transfer, and the package goes for $39.95.
Considering the amount of data you might save, the cost worth the save.
No freezing, no crashing for no apparent reasons. Wondershare MobileTrans offers clear instructions on using their product and resolving any problem that you may encounter. The customer support is top-notch.
There is always something for all in anything that is made while putting heart into it. You need not worry about your device's operating system. Whether you have mac or windows, you can always download MobileTrans here for all your data transfer needs.