As a college student, you have to learn how to write research papers as this is one type of coursework that instructors assign often. If you're studying web design, writing this paper won't be any different.
You still have to follow the right structure and come up with relevant content to fit your instructor's requirements. Research papers don't have to be a challenge to make. Knowing the process of writing this paper will allow you to focus on the content more.
Understand your topic
To successfully complete your research paper, you must first understand the topic you need to write about. Whether you have chosen the topic or your instructor assigns it to you, understanding your topic is the first step you need to take.
If you're given a web design topic, you should already know the basics about it (if you are a student of web design). In such a case, all you have to do is to find out the specifics of the topic you need to research.
Identify the requirements, goal, and deadline of your assignment as these are the most important aspects of any research paper. Come up with as many ideas as you can. You can cross off the "bad ideas" later.
Write your thesis statement
The next thing to do is to come up with your thesis statement. This will make it easier for you to organize the information you gather in the next steps. Having a thesis statement will also serve as a guide when you start doing your research.
You should come up with a short but significant thesis statement. It should reflect the topic you're supposed to write about. Also, consider the type of paper you will write. Decide if you want to make a persuasive, expository, or analytical paper.
By making this decision, you can write your thesis statement more effectively. Take the time to compose this part of your research paper as it's very important.
Create the outline
Now that you have your thesis statement, the next step is to create your outline. With your thesis statement as a guide, go through the ideas you came up with in the first step. Use these ideas to create the outline for your research paper.
This is another important step when writing a research paper on web design or any other topic. With an outline, you will know exactly what you need to look for to complete your paper.
Get help with technology
When it comes to writing a research paper, looking for professional help will help you out. However, if you're assigned with too much web design work and you feel overwhelmed, you should hire a writing service to help you out. Since writing tasks are part of your education, getting cheap research papers from StudyClerk is an excellent solution. Many students from schools and universities trust this service. By hiring one of the professionals here, you will have more time to study and accomplish other important tasks.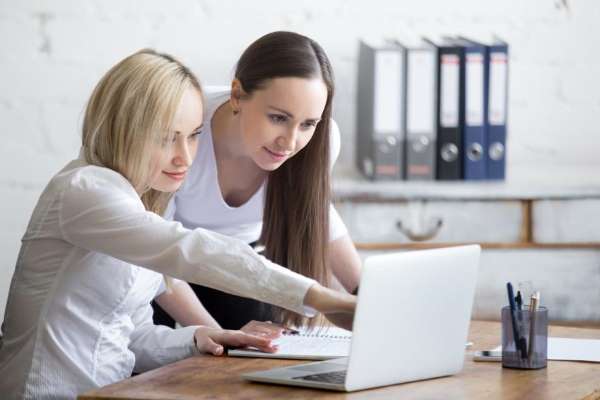 Do your research and cite your sources
Since you will make a research paper, you must do your research and look for tips on conducting research. Researching is the most important and interesting part of the process. It is here where you learn more about your topic and gain ideas for how to write it from start to finish.
When looking for resources, you should only choose reputable ones. You should never submit a paper filled with information from unreliable resources. To ensure the credibility of your sources, ask yourself the following questions:
– Who is the source's author?
– What does the source's homepage look like?
– When was the source created?
Before using a source for your paper, answer all of these questions. If you decide to use a source, make sure to cite it on your research paper's reference page. This is another important step that will keep you out of trouble, especially in terms of copyright issues.
When you're done with your research and you have organized all of the information you have collected, you can start writing your paper. Create a draft of your paper first then keep on revising and improving it until you're happy with the written work you have created.
Conclusion
Learning how to write a research paper will help you throughout your college years. Since writing this paper involves research, set aside time for it. You shouldn't wait until the last moment to start working on your paper. Now that you know the steps for writing a research paper on web design, you can tackle any project your instructor will assign to you. Just keep these steps in mind and you'll always come up with a well-written paper.
Author's Bio:
Alisia Stren works for a leading newspaper as an article writer and editor and has a rich experience working in the writing industry. She also writes for an essay writing service on a part-time basis for school and college-level students. In her free time, she loves swimming, playing tennis and watching comedy shows on tv.