One of the most valuable ways of preserving your performances, precious moments, and memorable occasions is by recording and storing them. Video corruption and destruction can be a videographer's worst nightmare. Have you ever found yourself in a circumstance where a project you have been working on for weeks has become tainted, or a video of your kids you took on your smartphone will not play?
If an innovative solution is what you are looking for, you have arrived at the right place. This article will address the probable triggers of video corruption and different ways to fix corrupted video files with a credible video repair tool. Follow along as you read.
Part 1: The cause of the video files corruption/loss
All multimedia content has transitioned from analogue tape storage to virtual space on diskettes in recent times. It is beneficial because digital media is easy to back up and does not significantly alter over time. When a recording becomes damaged or misplaced and refuses to open, all the advantages of digital storage are wasted. These recordings are an imperative part of our modern culture, and they can become a painful experience if they are corrupted. There can be a multitude of reasons for the same:
– 1. PC Wrecks: During the creation of large files, the PC often collapses or becomes too sluggish. It is due to the probability that your machine does not meet the editing and formatting platform's requirements. One of the most common causes of video mismanagement and failure is this.
– 2. Operating-System-Related Problems: Operating system problems can also trigger file instability. Both the Windows and Mac operating systems are susceptible to failures that may result in flickering, lagging, and freezing of videos while playing.
– 3. Bugs and Viruses: Bugs and malware are a PC's worst enemy. They can destroy the files on the hard drive. They can also disrupt files if there is no security software installed, such as an anti-virus program.
– 4. Unforeseen Power Outage: An abrupt closure due to a sudden power cut can cause some playback problems while your videos are running on your computer, which is also a leading cause of file loss and damage.
– 5. Editor and Convertor Software are Inadequate: When people use obsolete and unstable software to edit, save, or convert their video files, the quality of the video sometimes degrades, making it bumpy and distorted or the files become damaged. As a consequence, it is often advisable to use reputable and trustworthy software for personal use.
– 6. Human Error: Backing up your content with digital devices such as SD cards, pen drives, USB flash drives, hard drives, or any other storage device is a brilliant idea. Such instruments, on the other hand, must be treated with care. Any physical damage to such devices can result in data loss or corruption.
And with all these considerations, you can still use a reliable video repair tool to patch your corrupted video files. To find out how to keep reading.
Part 2: What can Video Repair Tool do?
There should be nothing you cannot fix with the rise of technological innovation. Video files have significant emotional and financial importance, and their loss or disruption can never be a positive encounter. A Video Repair tool is the type of collection of code capable of fixing subverted video files in various formats and sizes, including fixing MP4, MOV, M4V, AVI, FLV, and 3GP. Such tools can retrieve the entire media content of impaired videos and revive them to like-new condition.
Although there are many extensive video repair tools available for the same reason online, we strongly suggest Repairit. Wondershare Repairit is a video repair software supported by various devices, including cameras, drones, memory cards, computers, cell phones, USB flash drives, and other devices.
There are two versions of Repairit: Repairit Online and Repairit for Desktop. Repairit Online allows anyone to repair 200MB video files for free online without having to register. For the desktop version of Repairit, type: Windows and Mac versions are available.
To use Repairit Online to fix your files online, easily go to its website, upload your file, and repair it. Follow the steps outlined below to use Repairit Desktop.
– Step 1: Download Repairit for Desktop from the official website and install it on your computer.
– Step 2: Run the installed software and add a damaged flash video file by clicking on the Add button.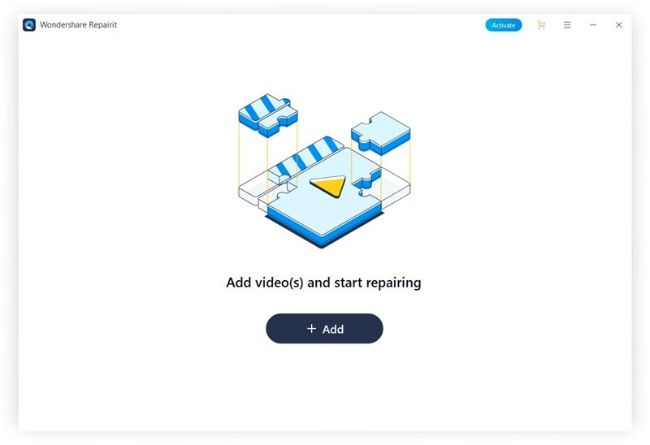 – Step 3: To proceed, select the damaged FLV file from the collection and hit the Repair option.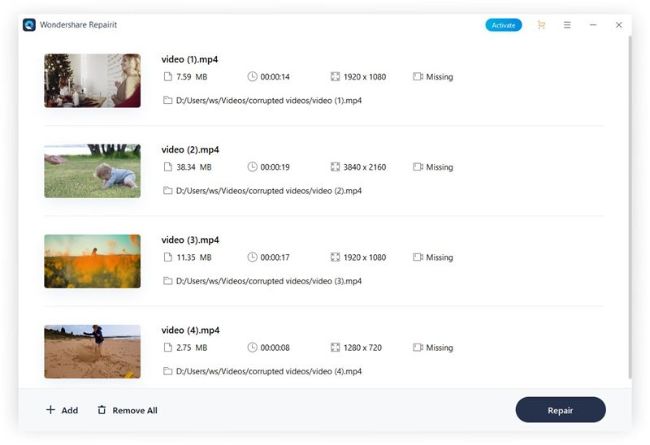 – Step 4: Check out the sample and make sure the output is what you are looking for.
– Step 5: The final step is to save the file. After the rebuilding process is done, you must select a location on your device to save and display your recently refurbished FLV files.
Repairit has made repairing damaged video files very simple for everyone. It is a four-step process that will save you time and money. Read on to learn why Repairit is the best option to fix corrupted video files.
Part 3: Features About Repairit
Repairit has maintained its position of being the number one video repair tool because of its wide variety of special and useful features. These characteristics define it as a viable and efficient solution to a common problem:
– 1. It supports many file formats, including MOV, MP4, M2TS, MKV, MTS, 3GP, AVI, and FLV, thus making it user-friendly.
– 2. Repairit resolves FLV file corruption problems with the header, frame, movement, and sound length.
– 3. It corrects different file corruptions on Mac OS X and Windows.
– 4. It is compatible with both the Operating Systems — Windows and Mac.
– 5. It repairs FLV files on laptops, SD cards, USB drives, and other devices.
– 6. Repairit Online allows you to repair your videos online, and that too for free.
– 7. Repairit has another unique feature that allows you to see a glimpse of restored videos in various file formats, making it a more trustworthy platform.
– 8. Its strong repair technology guarantees a good prognosis.
– 9. Repairit has a modern user interface that includes powerful graphics.
– 10. There is also an advanced repair solution in Repairit. Try advanced repair mode by inserting a sample video to repair if the FLV file is badly corrupted and does not meet repair expectations. A correct file generated with the same system and format as the corrupted video is referred to as a sample file. As a result, Repairit will carry out a more thorough repair. It will take a few seconds to save the fix after that.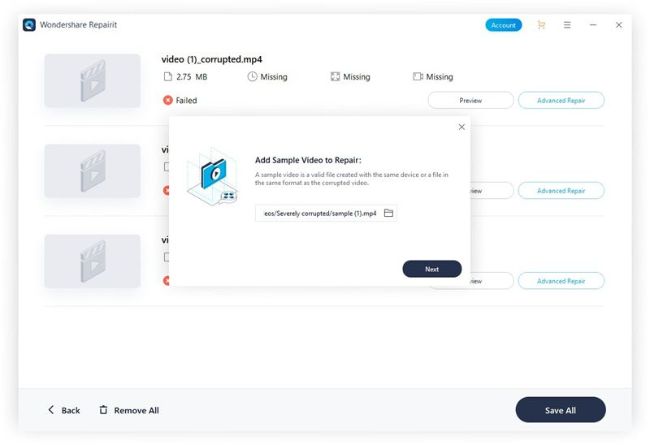 Conclusion
Nobody would ever want to compromise on video as a perfect memory source from family gatherings or graduation memories. We hope that this article has given you a better understanding of the various causes of video distortion and damage. Not only that, but you can still use an advanced video repair platform like Repairit to help have a creative solution.
All those features make Repairit an excellent option for restoring damaged or lost video files. It also comes in two variants, as previously stated. If you have a less than 200MB file in size and do not want to download the app, you can use Repairit Online to patch your videos. If you have a passion for videography, we highly suggest that you use Repairit Desktop regularly.