There is no debate: vinyl is da shizz again. Well, it's always been but now more and more music aficionados are buying the OG music format. Vinyl sales increased dramatically last year, finally beating CD after 35 years. And this year, it's just January and many vinyl pressing plants are fully booked till the end of the year!
What makes vinyl records of today more enticing (aka dangerous) is that they're not like the basic records of long ago. No siree! Thanks to the many options to custom vinyl record pressing and vinyl record jacket printing, there are so many custom vinyl records with catchy designs these days that you'd have to hold your wallet dearly or else you'd be broke AF.
But you know what, I guess it's ok to be broke if your vinyl records are totally awesome. Money can't buy happiness but they surely can buy vinyl records.
Here are some of the best custom vinyl records that we wish we own:
Radiohead – KING OF LIMBS VINYL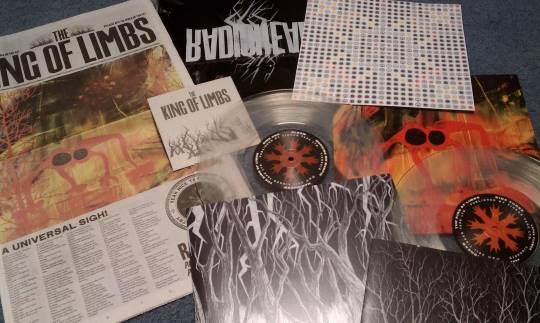 King of Limbs is a 2011 album that was self-released in digital format. It was later released physically, in CD and vinyl format, through XL Recordings, TBD Records, and Hostess Entertainment. The vinyl release of the album was well received as it sold 20,000 copies, excluding sales on special edition, in the first half of the year.
The special edition of the vinyl album is quite unique. Newspaper was used as part of the vinyl record's jacket and the clear vinyl records totally matches the whole aesthetic of the album. It was so awesome that it was nominated in the Best Boxed or Special Limited Edition Package at the 54th Grammy Awards.
Jack White – 'Sixteen Saltines'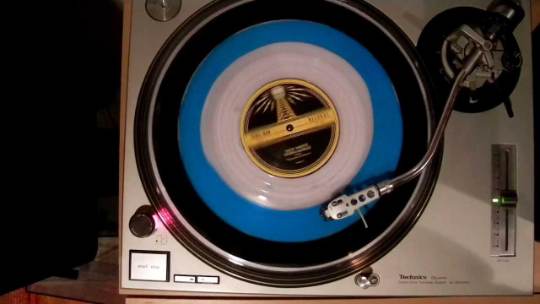 Sixteen Saltines is Jack White's second single from his 2012 album Blunderbuss. It was accompanied by the b-side "Love is Blindness" and was released in the digital format and vinyl format (7" and 12"). The vinyl release of this single had many different editions, there's the 7" and 12" in regular black vinyl, 7" in tri-color, and 12" in a hollow record with blue liquid in it (as seen above).
It's the first liquid-filled record to have been released. Kudos to Jack White and Third Man Records for always making crazy vinyl record releases.
The Great Gatsby – OST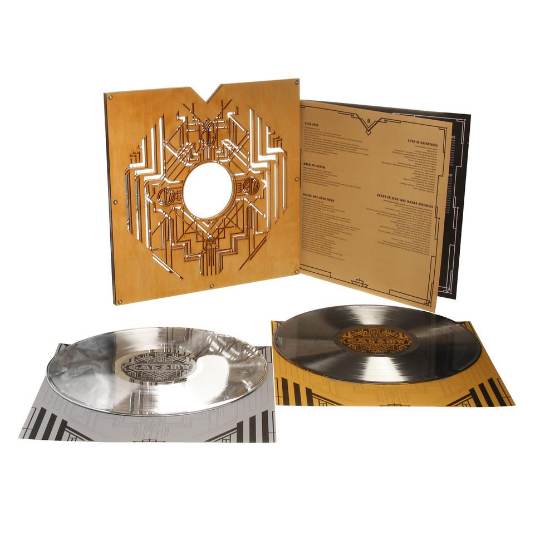 The official title of the soundtrack vinyl album is "The Great Gatsby: Music from Baz Luhrmann's Film". It was released on May 6, 2013, exactly 5 days after the film's first release date. It placed number 1 on the US Billboard 200 after its release even with the mixed reactions, regarding some selected songs and singers, from critics.
What's beautiful about this vinyl release is that the printed vinyl jacket and pressed vinyl records exuded the film's theme of grandioseness and elegance with its black-silver and gold packaging.
Garbage – 'Vow'
The much-loved American rock band Garbage released their debut album with the same name in 1995. One of its tracks is the band's debut single, "Vow", which has lyrics that talk about revenge. The single was released in 3 formats– vinyl, CD, and cassette.
The vinyl single was pressed onto a 7 inch vinyl record and was put inside a vinyl jacket together with an embossed metal inner sleeve. Now that's the way to make badass vinyl record sleeves!
The Flaming Lips – 'The Flaming Lips and Heady Fwends'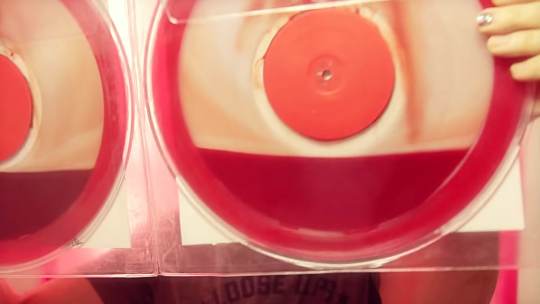 The vinyl album format of "The Flaming Lips and Heady Fwends" album was released alongside its CD and digital formats on June 26, 2012. This was the first album released for the rock band The Flaming Lips' "Fwend" series, where they collaborated with other musicians. Some of the musicians they collaborated with for this album were Kesha, Bon Iver, Nick Cave, Neon Indian and Yoko Ono.
The vinyl album has a limited number of pressed custom vinyl records that had blood samples from some of the collaborators of the album like Kesha and Alan Palomo. I wonder how much it will sell in 30-50 years. Having the blood of these artists in a vinyl record would make it instantly priceless!
Phew. Don't you want them all? But if you can have any one of these, which vinyl would you choose?