Trying to reach out to more customers and engage with them in a better way? Want to enhance the user experience on your website? You have come to the right place. The core anchor and focus of your digital marketing efforts is your website.
In the marketing landscape of today, with a global pandemic raging on, the most powerful tool that you have on your website. You can think of it as a 24/7 salesman that can be approached by people from all walks of life.
The importance of user experience (UX) from web design to UX research with TryMyUI and other usability tactics shouldn't be neglected and overlooked. More and more businesses and organizations are establishing an online presence, and improving user experience can be challenging. Website owners can set up and run usability testing in a matter of hours. In this way, you can avoid confusion when onboarding your website and keep things agile to boost user experience using effective UX strategies.
Due to the rapidly changing digital trends, your website can feel a bit outdated. At times, you need to redesign your website completely but this is not often the case. With the help of a few changes in the right places, you can make the user experience on your website useful and helpful.
Let's take a quick look at what are the tactics you need to employ to enhance the user experience on your website.
1. Use the White Space
Whitespace or negative space is an area between the web page elements (icons, typography, and images) or physical page. A good balance of web page elements is vital to create a natural user flow when navigating through the content.
Do you think that there is a lot of white space on your website? Want to use that to advertise your content? Think again. White space is very important to a good website design. Not only does it make the content more legible, but it also focuses the attention of the user on the elements around the text.
If you use the white space properly, your website will feel open, modern, and fresh.
2. Optimize Your Page Speed
How does it feel when a web page takes too long to load? Infuriating, right? With the use of mobile devices on the rise, people are browsing online from their homes, in their offices, while waiting on a signal, etc.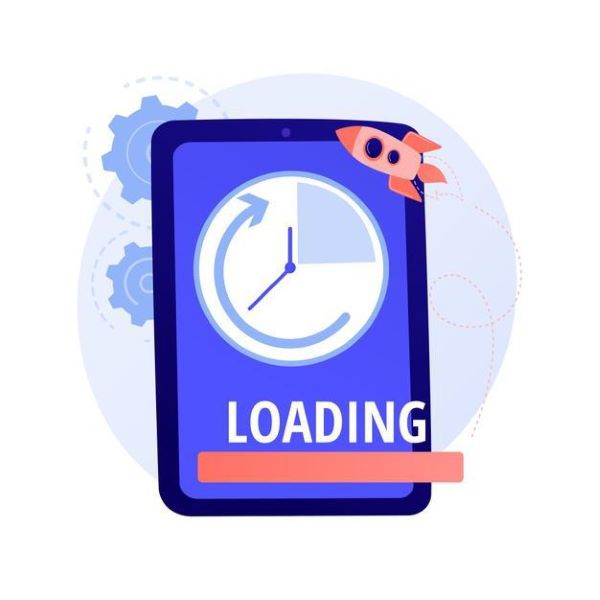 If the content they are looking for takes too long to upload, they bounce. Why waste your time on a slow web page when similar information is available elsewhere, right? What you should do is check the page speed of your website.
Search engine giants highly recommend page load time under two seconds, the eCommerce website acceptability threshold. A fast website matters when it comes to user experience and providing excellent customer service. This UX consideration can make or break your online presence.
Once you know the speed, there are a couple of things that you can do to make it better. Before you load any image on your webpage, compress them to reduce their size. It doesn't have to be an image only – before uploading any file, it is better to compress it.
You should use a professional digital marketing service such as Capital Solutions to ensure that your website is optimized in the best way possible. After all, your website is now the face of your business with lockdowns in place all around the world.
3. Effective and Catchy Calls to Action
Calls to Action are really important. The customers of today live in a digital world and are accustomed to various visual cues. Calls to Actions make it easier for the users to navigate your website and find exactly what they are looking for.
If you are creating buttons for your site, think about the color and appearance. The message that you want to send to your user – trust, experience, intelligence – can easily be transmitted using the right color.
Moreover, the message that you put on the buttons is also important. An action word that will trigger them to do something psychologically is the best one. Bold your words, highlight them, make them time-sensitive – all this will help you garner the attention of your users.
The calls to action message that applies to your website or web page depend on several factors, which include the following:
– Content Intent: What's the purpose of your content? Is it to sell a product or service, encourage users to sign up, or add items to the shopping cart and buy.
– Target Audience: What type of buyer personas or types of customers do you want to target in your content?
4. Correct Placement of Hyperlink
Effectively adding links to your page is very important. You want the users to click on the link – make it easier for them to do so by using the right visual cues. Underline the text, use a different color from the rest of the text.
Another thing is the length of the hyperlink. Longer hyperlinks are better than smaller ones since they offer more information about what the users are clicking on. However, don't add unnecessary information in the hyperlink.
5. Make Use of Bullet Points
As a human, it is easier to extract information from bullets and lists instead of from long, exhaustive paragraphs. You need to place the key features of your service, ways to solve their issues, etc. in bullet points on your website.
The easier it is for the users to get the information they need, the better satisfied with the services they will be.
6. Improving the User Experience with Images
The human brain responds better to visual cues. It is not only about the written content that you display on your website anymore – but it is also about the visual content. Pick out great images and infographics for your website that will appeal to your users.
Better yet, don't use stock images and photos – capture your own and make your brand stand out.
Improving User Experience on Your Website – Final Word
With lockdowns and quarantines in place, it is no longer possible for many of us to go outside and shop for the things and services we need. Therefore, most people are resorting to getting their services online.
This has increased the importance of a well-rounded, user-friendly website. You don't have to break your bank on a complete web redesign to make it stand out.
Use the simple tips that we have provided above to make your website better and faster!