If you're looking for the best Black Friday and Cyber Monday deals for your WordPress-based site, you've come to the right place.
One of the best things about using WordPress for your business site is that the platform is so versatile. You can find plugins for every task you might need, from online appointment scheduling to lead generation.
The only difficulty is choosing which one is best for your business site. The WordPress plugin marketplace has such a wealth of plugins, some of them free but others with paid or freemium subscriptions protecting more advanced features. It can be tough to decide which one has the features you need at a price you can afford.
And price is also an issue. Although WordPress plugins are usually reasonably priced, it can add up when you need multiple plugins to cover all your business needs. That's why this time of year, with so many sales promotions around Black Friday and Cyber Monday, is such a good opportunity for small businesses to pick up the WordPress plugins they need at lower prices.
It's even more important in 2020, when the global economy is on shaky ground and consumers are more guarded with their wallets. You need to cut every cost you can – but without compromising on the excellent service you offer, your marketing capabilities, or the functionality of your online presence.
That's why we've taken note of these three especially noteworthy deals on WordPress-integrated tools for small businesses on Black Friday and Cyber Monday 2020.
1. Streamline Appointment Booking, Marketing Communications and Transactions with 30% off vcita
Best known for its self-service appointment scheduling software, vcita makes it easy for your customers to book appointments online, but it includes far more useful features that make it a one-stop shop for small businesses operating in the service sector.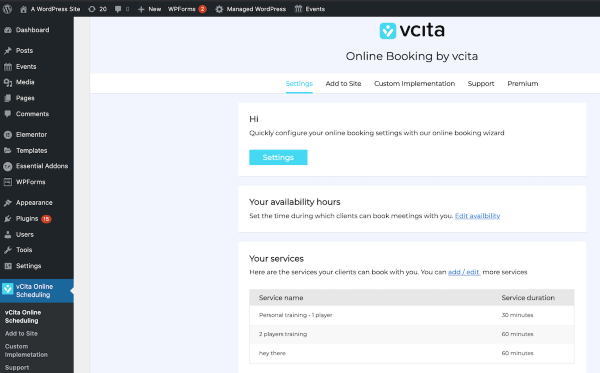 The scheduling widget is easily customizable and integrates with all the major online calendars, including Google, Yahoo, Outlook and iCloud. Once the appointment is fixed, vcita sends the customer automatic reminders through email and SMS to help prevent no-shows.
Using their WordPress plugin, integrating these capabilities with your site is easy, and you can customize the look and feel of your implementation to be a fly-in box at the bottom of the page, persistent contact buttons or a sidebar widget.
In addition, vcita has integrated payment processors that accept payment through all major credit cards, PayPal and mobile payments, creating a seamless scheduling, reminder, and invoicing system that ensures customers pay on time and you stay on top of all your paperwork. They also recently rolled out support for mobile "contactless payments."
The platform's powerful CRM helps you keep track of all your leads and customers and to coordinate your communications. vcita includes email and SMS marketing automation tools for drip campaigns, lead generation and nurturing, and sharing promotions and special offers with segments of your audience. There are dozens of templates to make it easier to produce professional-looking and consistent content.
You can access your vcita dashboard via mobile or desktop. Although the WordPress plugin is primarily useful as a way to add onsite lead capture and booking conversions, you can access many with many of your vcita account features directly from the plugin settings screen in your WordPress back end.
For Black Friday 2020, vcita is offering new users 30% off any annual plan. The offer is valid for 10 days, starting on November 25th. Details here.
2. Maximize Your WordPress Affiliate Sites and More with WPManageNinja
WPManageNinja brings together a number of useful plugins that small businesses need, together with responsive and attractive WordPress themes.
One of WPManageNinja's most popular plugins is Azon Press, designed to help you manage Amazon affiliate promotions on your website. Using this plugin, it's easy to create curated lists of products to aggregate to various placements on your site, as comparison tables, product grids, or sidebar boxes.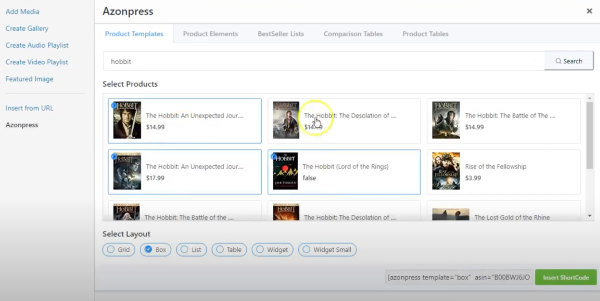 With Fluent Forms, another powerful plugin from the company, has dozens of templates to make it quick and simple to create any kind of form, such as contact forms or checkout forms. An e-signature addon allows visitors to sign forms online without downloading or printing them out.
Small business owners also appreciate WPManageNinja's Ninja Tables Pro, for inserting beautifully-formatted tables wherever you like on your website; Fluent CRM, for marketing and lead nurturing; and WPPayForm Pro, for managing payments through PayPal and Stripe.
WPManageNinja is offering 40% off all their products from Black Friday through Cyber Monday 2020. There's no coupon code needed, and the deal is valid until November 30th, 2020. Details here.
3. Boost Your Email Subscriptions and Increase Sales with OptinMonster
OptinMonster is here to help small businesses with email capture.
Use OptinMonster's WordPress-integrated tools to create appealing, non-intrusive popups, fly-ins, inline boxes and other lead magnet promotional units that entice visitors to share their contact details so that you can follow-up with relevant content and promotions that convert them into paying customers.
OptinMonster offers plenty of templates for various types of popups, including personalized and customized popups that show the right offer to the right person at just the right moment to convince them to sign up to your email list.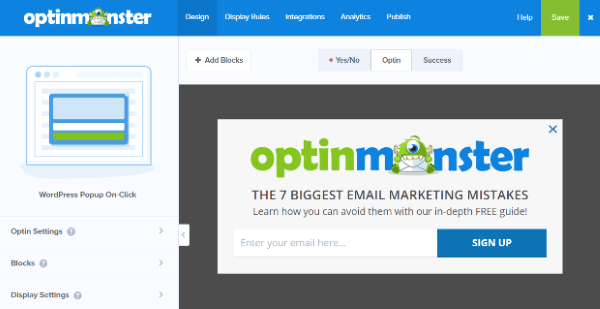 You'll also find plenty of advanced features, such as split testing and rich data to help you identify the best-performing popups for your target market, and real time information to help you optimize your offers.
OptinMonster's Black Friday and Cyber Monday 2020 deal invites new users to enjoy 35% off all plans. You can use coupon code BF2020, and the deal is valid until December 2nd. More details here.
Seize the Opportunity to Score the Best WordPress Integrations at Bargain Prices
Black Friday and Cyber Monday are your ideal chance to acquire the best WordPress plugins and integrated tools that will help you expand and grow your business, at far lower prices than you'd ordinarily have to pay.
With vcita for scheduling, marketing, and payment processing; WPManageNinja for forms, tables, and affiliate management; and OptinMonster for lead generation, you'll have the foundations of a versatile WordPress tech stack that will power your business website to increased revenue.