Millennials have buying power that is constantly growing. Understandably, businesses are interested in doing things to attract millennial customers. It's estimated that by 2021, millennials will have a buying power of over $2 billion.
Baby boomers and Generation X each have their own needs and wants. Marketers have adapted their tactics to address those needs. Now, another shift needs to be made to address the needs of millennials. According to a MarTech Advisor's report, 54 percent of millennials make purchases online.
Millennials have grown up in a world where the Internet, mobile applications, and the online experience are common. They have higher demands for engaging content. User experience designers must attack the design of a website or an application with this generation in mind. The following are a few tips to create a website that will attract millennials.
1. Websites Must Be Mobile-Friendly
If your website is going to target millennials, it must be mobile-friendly. Having a mobile-friendly site is going to improve your search engine optimization ratings. Google puts a high priority on sites that are optimized for mobile.
Millennials own cell phones at a higher percentage than people 55 years of age or older. This means that they are likely to find your website on their smartphones.
For your mobile page to be attractive to millennials, the pages should load quickly. Since millennials grew up in a world where websites were a part of life, they expect things to load fast. If it takes over two seconds for your site to load, your millennial customers are going to navigate away.
Keep the content on your mobile site and your desktop site consistent. You don't want to confuse users. They might land on your mobile site and think they landed on the wrong site if the content is not consistent.
The content on your site should be designed to be swipe- and tap-friendly. The navigation on your mobile site should be simple.
2. Make Self-Service a Priority
Millennials, more than any other generation, feel concerned with instant gratification. They grew up immersed with technology. They want likes for the content they produce and immediate answers for their inquiries.
Millennials do not have the patience to sit and wait for five or 10 minutes for an answer that they need. They don't want to have to explain the same problem to 10 different people just to get a generic answer they could have gotten for themselves with a simple Google search.
Your website should allow millennials to find the answers to the questions they have themselves. This includes creating how-to tutorials and other content that will increase the engagement of the person who visits your page. There should also be a forum that is monitored and a FAQ page.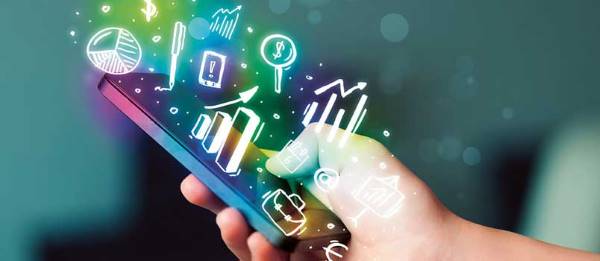 3. User Experience Is Everything
For millennials, user experience is everything. Millennials will pay more for a product or service if it comes with an improved user experience. According to AWS's report, 88 percent of online shoppers are less likely to return to a website after having a bad user experience. With ever changing customer preferences staying up to date on UX trends is one of the highest ROI activities for most businesses. So it's extremely important to find a UX design company.  Platforms like Dribble and BrainStation offer a great way to stay ahead of the curve on design skills and trends.
Millennials have a higher level of expectation than previous generations because they grew up in an environment where everything is readily available. Since childhood they have had a plethora of options available to them. For this reason, if your website doesn't load well, it's difficult to navigate, or it's slow, millennials will quickly go to one of your thousands of competitors.
A good user experience from a millennial's point of view is a user experience that is designed for interruptions. Remembering that most of your millennial visitors are using their mobile devices, their visit to your page is going to get interrupted by phone calls, messages, notifications from social media, and gaming. Users should be able to navigate away from your page and then come right back to your page and continue on with what they were doing with no interruption.
4. Create a Contact Page That Is Engaging
When you visit a page that is not created with millennials in mind, you will find that the contact page is standard and not engaging. It includes phone numbers and physical addresses. Millennial's preferred way of communication is not making phone calls. They want to learn about your company on their own. If they have any inquiries, they want to make them digitally.
If you have a social media presence and if your business is going to succeed, you should include links to your social media. You can include a general email where people can make inquiries. However, it's going to be more effective to include the names of specific employees, their job title, and their specific email address.
Social media icons should be noticeable within the first few seconds of visiting your site. Millennials want to learn about your business through social media. They want to see not only what you have to say about your business but want to see what other people have to say about it.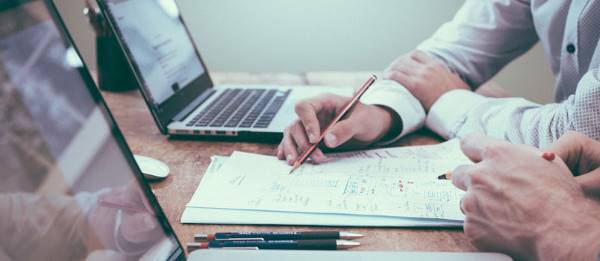 5. Create One-On-One Connections
Millennials expect a more personalized experience than their predecessors. They do not want to feel like they are interacting with a faceless, soulless corporation. For millennials, brand loyalty comes from feeling like they can interact with and relate with the actual people who work behind the scenes.
This means that your website should include a "Meet Our Team Section." This section would include bios of your employees, videos of them doing their tasks, and links to social media that they have set up for that purpose. All of this helps millennials see that they are talking to someone who is relatable.
To successfully engage with the millennial generation, you have to throw traditional website design and templates out the door. A newer generation requires innovation. It requires taking steps to get the job done faster and more efficiently.
Making simple tweaks to your website, such as including incentives to buy right on the landing page, will motivate millennials to convert into buyers. Millennials do not see coupons or a good bargain as wrong. They are thrifty and can feel encouraged to buy if they see a promotional coupon or discount. If you want to really grab the attention of this group, include limited time sales.
Your website is likely already doing many of the things discussed above. If not, you are missing out on opportunities from millennial customers. Now is the time to make an adjustment to your website design in order to avail yourself of the buying power of millennials.