One of the industries that is going to grow to trillions in upcoming years is – e-commerce. This means it is the best time to start an online store. With Corona pandemic, there are more and more businesses moving from a brick and mortar, to an online solution like Shopify.
However, for having an eCommerce business that scales quickly and succeeds, you need to use the best tools, platforms and resources. Something as small as choosing the wrong content management system can affect a lot of technical aspects of your business and set limitations to specific features.
To help you know everything about online business, we have compiled a list of some of the best eCommerce blogs-
1. Zyro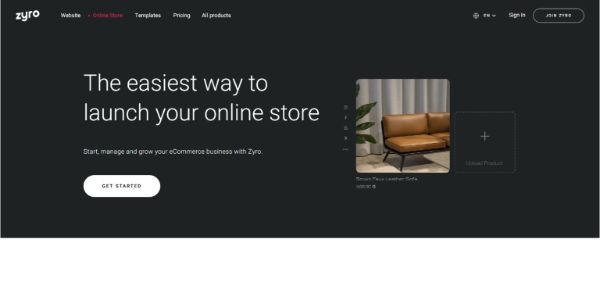 Zyro is an awesome AI based website builder. If your website-building goals are specifically eCommerce related, then you can choose their budget-friendly plans including eCommerce and eCommerce+ which makes getting started easy. You get all the eCommerce functions you would want, including email notifications, discount coupons, complete order tracking, shipping and tax management. The intuitive, AI-driven, and well-integrated platform makes it easy to manage every part of your eCommerce operation from one place. Best of all, Zyro offers some of the most competitive pricing in the industry, it's ideal for start-ups and small businesses looking to keep costs down without sacrificing functionality or style. And when we're talking about eCommerce resources, it has got you covered there as well. They publish useful guides on things like starting a blog, online marketing and making money online.
2. Shopify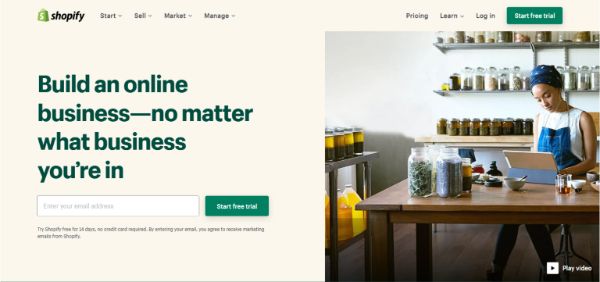 Shopify is an online eCommerce solution that helps you get started in no time. It provides everything at one place including free – business tools, functionality apps and so on. And if you want help getting started, Shopify blog is the best resource. They publish getting started posts, tutorials, success stories around dropshipping and inventory based business, etc, that you can use for getting some inspiration for your blog.
3. ReferralCandy
ReferralCandy is one of the top trending apps for creating referral marketing campaigns that helps boost your store traffic. Referral marketing is a program where you reward your customers with gifts, points, discounts and coupons for every referral made by them. ReferralCandy blog is a great place to learn the best customer retention strategies, for instance, checkout their Referral examples. They publish long form, helpful guides on eCommerce. Plus if you are a fan of word-of-mouth marketing, you can learn a lot with their posts.
4. BoutiqueSetup
BoutiqueSetup is a free eCommerce resource for anyone who wants to learn about Shopify, dropshipping, print on demand, or setting up a clothing store. This eCommerce blog is run by Pulkit Bhardwaj (an eCommerce expert and WordPress blogger). Instead of a team of writers, he personally writes all the content over his blog and mostly publishes listicles. For example, checkout this post on best Shopify dropshipping apps.
5. Wix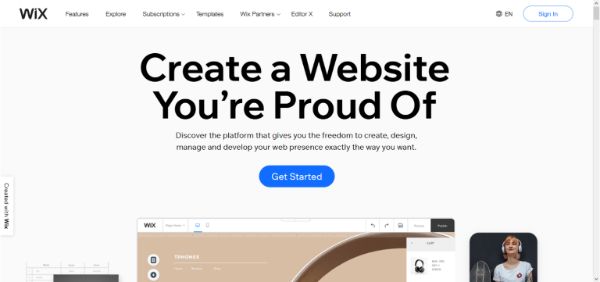 Wix is originally a website builder for designing any type of website with simple drag and drop builder. You can create beautiful sites, without having to learn complex coding. Their blog publishes tips for successful business, web design inspiration, online marketing guidance, powerful user testimonials and Wix builder updates.
6. ConvertedIn
ConvertedIn is an ad automation platform for creating Google/Facebook ads on autopilot. It's an AI based platform automation marketing platform for taking care of everything from segmentation to retargeting without having to work on it. Their blog publishes content mostly around advertisement, omnichannel marketing and Facebook ad creation. So if you want to  learn strategies for getting more conversions on your store, you should check their blog.
7. Ecommerce Booth
Ecommerce Booth is a completely eCommerce dedicated blog. They test eCommerce tools and pick up the best high ROI platforms for boosting your eCommerce business.They publish helpful guides, listicles and other eCommerce related content.
8. Candybar
Candybar is a platform for creating loyalty programs to run your online store. Customer loyalty campaigns are a retention strategy where you thank your customers for choosing your brand again and again. Their blog features tips and tricks on building a community, guides to boosting your business growth and case studies around successful stores.
9. A Better Lemonade Stand
A Better Lemonade is an online eCommerce blog for entrepreneurs. They publish unique guides, case studies and similar stuff. With over 7k followers, it is a great place to get to learn stuff that could be useful for your online work.
10. Ecommercefuel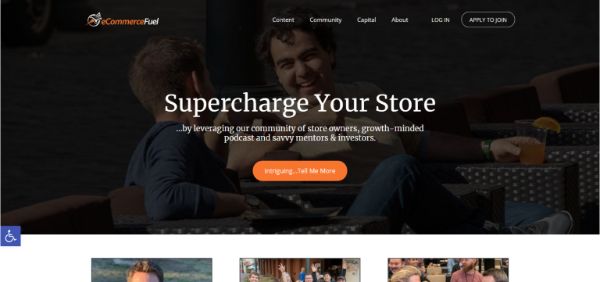 eCommerceFuel is an eCommerce blog and podcast featuring store owners, mentors and investors. Think of it as a community platform where businesses share their expertise for beginners.
Conclusion
Following an eCommerce blog is a must, especially when you are running an online store. It will not only help you keep up with the latest marketing strategies and trends, but also in learning unique techniques. You can untap the hidden potential of your eCommerce store with content marketing strategies on the above blogs.
If you want to learn web design related stuff, our blog is a good starter. You can check out Designbeep posts collection and improve your store design.