Web Design and Development go hand-in-hand, but is it that easy? Building a website with the most engaging content, eye-pleasing designs that provide exceptional user experience? Is finding an expert design and development team a challenge? Have a look at how white label web services can clear the clutter for you and when is the right time to opt for it.
Websites provide a mirror to your brand, your services, what you have to offer, and who you are. It is necessary that the websites are pixel-perfect, fast-loading, and provides seamless user experience.
If you're stuck between multiple web projects, hiring a white label agency can ease your work. They are the industry experts with a pool of resources, updated with the latest trends and technologies, and will also be able to deliver quality cost-effectively.
Planning to Opt for These Services?
Be it a startup, agency or, a large-scale company, partnering with white label agency has their perks for all.
Startups are juggling between expanding its reach and generating ROI, at the same time want to get rid of the hassles of hiring.
Agencies are in the quest of teams that can deliver user-centric websites with the quickest TAT.
While large scale companies have a lot many projects on their plate and need industry experts who deliver with finesses according to the clients' needs.
The solution to all these is simple – outsourcing your project with a white label agency.
Now, if you're wondering what will be the right time to opt for white label services, here's our guide to help you decide.
– 1. Free Yourself From the Hassle
– So, it takes 14 weeks on an average to build a website including research, design, development, and modifications. But what if you have multiple web projects to deliver? And you lack the support of the right resources to execute it for you. Well, guess what? That's exactly the time you need to opt for a white-label service. Tying up with a reliable white level agency will free you from the worries and hassles of delivering multiple projects with stringent deadlines.
Key Takeaway: White Label Agencies can deliver multiple projects according to your deadlines; freeing you from the hassle.
– 2. Take Your Brand To Unprecedented Heights
It is pretty evident that since the beginning of 2017 the value of personal branding has been increasing exponentially and the idea has been redefined. Thanks to social media and easy access to the internet at every nook and corner, people are indulging more and more into developing their online presence.
If you feel left out in this trend and wish to divert your energy and focus on building your personal brand, why not outsource your projects with a white label web service agency. It's indeed a win-win situation for all. You will get your projects completed cost-effectively, retain your clients, and develop an excellent brand image for yourself as well. Trust us, here's your chance to become the next Mark Zuckerberg or Steve Jobs, don't miss it!
Key Takeaway: Partnering with a white label agency gives you the advantage of focusing on building your brand image.
– 3. Channel Your Focus
– There is no one-size-fits-all approach. You just cannot do it all by yourself. It is very important to discover your area of expertise and focus on it.
When it comes to your web design and development projects, getting them done by subject matter experts out there, and building a basic solid foundation for your brand will be a great relief. Web design and development are crucial and you should not compromise at all in that particular segment. Channel your focus on business development and marketing and leave the white label web design & development services with the experts.
Key Takeaway: You can focus on building your sales, marketing, and other departments while your white label agency partner can take care of the development.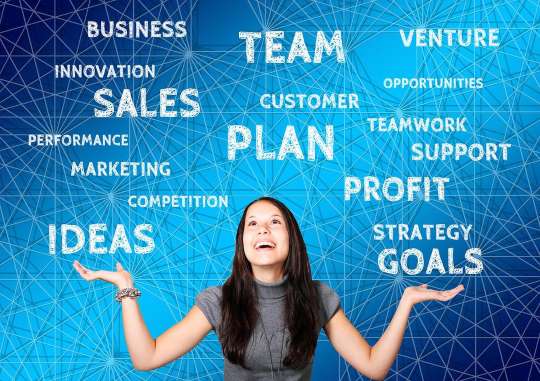 – 4. Widen Your Domain
-According to Moz, Google rolls out algorithm updates 500-600 times a year. Quite a lot? And in a way, it's difficult to keep tabs on everything when there's a new update or discovery round the block every minute.
But, at the same time, it's important to stay updated in the industry and widen your domain with new technologies and services to stay afloat. In this cut-throat competition, you need to offer everything on your plate to cater to your client's needs. And that's when your white label agency partner will help you. With a pool of techies and experts in their network, they can serve your clients and provide you resources for the upcoming services and updates.
Key Takeaway: Your white label agency partner can provide you resources with the latest knowledge and updates for every client requirement and you can focus on widening your domain area.
– 5. Fostering Long-Term Relations
– It costs 16 times more to build a long-term relationship with a new customer, compared to keeping existing. While businesses miss out on $1.6 trillion from losing customers to a competitor.
And that's the sign that your focus should be on providing your clients an exceptional experience. Right from the project onboarding to delivery, it all counts. To channel your undivided attention to your clients, it will be a smart choice to outsource your projects to white label agencies. This will result in satisfactory client delivery projects and help you in fostering long term relationships.
Key Takeaway: Your white label agency partner will take care of the nitty-grits of the project while you can work on building long-term relationships with clients.
It's never too late to start anything. If you have not yet thought of outsourcing your project to a white label agency partner, start your search right now.
Author Bio: Sheryl Jones

Sheryl is the Sr. Marketing Specialist at Uplers who has a great experience in designing well-defined user journeys across the digital marketing domain. She leverages her digital marketing expertise to help businesses draw significant ROIs.