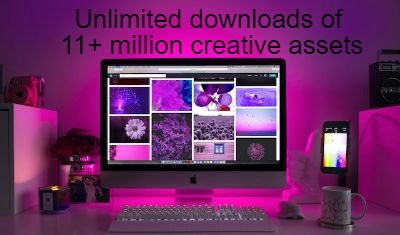 You've heard that expression "content is king"?
So many marketers swear by this expression, but besides the fact that content is king, there is a myriad of other considerations, tactics, and methods that a site should utilize to optimize their content.
In this post, we present to you 3 of the top content tips that we've seen in the last year. We strongly recommend that you check them out and see how you could utilize them in your own content marketing projects.
Let's dive in.
1. Write pillar content
One of the most effective ways to optimize your content is to create pillar content. Pillar content is the central content of your site that has other posts that are centred around it. For example, if you want to rank for "lead generation" you should write a post titled "The Ultimate Guide to Lead Generation" and then write several smaller posts that link to it.
If you create these pillar posts and link other posts to them, that will signal to search engines that these posts are really important. The more internal links you make the better your ranking will be. And then the idea is that every few months you should check how well your pillar content is ranking and add more keywords to it, more content, or more visuals.
2. Embed Google Docs in WordPress
This tip will literally save you hours of your time. If you manage your blog on WordPress you know that Google Docs is not so compatible with it. You literally have no way to export your Google Docs into WordPress, until now.
Meet WordPigeon.
This is a WordPress plugin that allows you to embed your Google Docs in WordPress with just one click. It takes a few minutes to set up and then you're all done. You just click and magic! The Google Doc is migrated over with all the formatting and images.
You don't have to take hours and reformat everything anymore. It's all done for you. This plugin is a lifesaver.
3. Be consistent
And last but not least is to be consistent. You have to publish content and do so consistently. The main thing is to have a schedule, and then to optimize it. Look at your Google Analytics and see which days is your site most popular. Which days people like to read your blog the most. Then publish on those days for a few weeks and see if there is a positive increase in traffic and engagement.
When we talk about consistency we also mean regarding your content promotion methods. If you post on Facebook and Twitter then do so consistently. Publish your content and then schedule it out on all those usual networks that you use. This way you can use those social media algorithms that favour consistency to your advantage.
Recap
We hope that you've learned something new and that you will use these tips to grow your site. Here they are again. First, write pillar content. Second, use the WordPress plugin WordPigeon to embed your Google Docs posts into WordPress. And third, be consistent with your content schedule and your social media posting.