For years, businesses have benefited from the use of different digital systems, enabling them to deliver cheaper, faster, and better services and products. This digital transformation has played crucial roles in transforming many businesses over time. It has changed the way they operate and provide value not just to their customers, but also to their own workforce for improved efficiency and productivity.
With that in mind, more and more businesses are using digital systems offered by digital transformation companies like Lolly to help them manage ever-changing needs and unique goals.
If you are running your own small or medium-sized business, there are numerous benefits of using digital systems that you can enjoy. Some of these include the following:
Digital Systems Can Help Empower Your Employees To Work More Productively
All businesses want their workforce to perform faster, smarter, and more productively. Achieving this goal requires some innovative solutions to make it easier for employees to communicate, exchange data, and collaborate without dealing with any restrictions.
Digital systems like cloud solutions can help your employees collaborate and work at peak efficiency by creating a streamlined working environment. This helps them to save time while accomplishing more tasks.
Digital systems also make more information available, allowing you to see various patterns and understand why particular techniques are effective. Open access to this information helps make the working environment less hierarchical. Having a shared mindset helps improve teamwork.
For instance, digitizing your efforts on lead generation can make both marketing and sales more effective. Also, having a digital system like CRM also enables you track historical client data that's related to engagements, interests, and interaction.
Multi-property organizations like school districts use facilities management software to track space rentals and work orders.
Digital Systems Let You Operate Your Business Digitally
In the past, employees were forced to have lots of files on hand to retain information. However, paper dossiers, cheques, and Xerox machines are no longer preferable. In fact, paperwork has been minimized to a great extent.
If you're still using the same traditional practices rather than leveraging the advantages of modern techniques, it is time to embrace the new changes. Most small businesses are using digital technology already to lessen the wastage of papers. It is not just eco-friendly, but it also helps improve efficiency and allows you to enjoy more savings.
At present, there are numerous digital systems that can automate different processes and tasks. These include an employee management tool which allows you to track attendance, the number of days off, and working hours. Such systems can also help you simplify the process involved in calculating bonuses and salaries.
Another digital system used by businesses is spend management systems, which is designed to streamline a company's procure-to-pay process. Such aids enable you to understand and manage your business spending easily, helping you determine the ways to reduce costs. This is why having an efficient spend management system can be beneficial for small business owners who seek growth.
Digital Systems Improve Customer Engagement And Customer Experience
In order for your business to grow and survive the competition, you need to prioritize customer satisfaction, retention, and loyalty. Strong customer experience is equivalent to strong customer loyalty, more new customers via referrals, and more sales. Your business should spend time determining how to interact with customers in the right place and at the right time.
Once you understand the behaviors and journeys of your customers, you will be able to make a digital plan and start the process of picking the right digital system to fulfill your requirements successfully.
One of the digital systems you can use is an online customer relationship management system. It is designed to help you collect contact information, customer purchase history, customer behavior, and business website behavior. All of these can be helpful to improve your strategy on consumer engagement.
Customers reach out to businesses through many channels. It can be difficult to keep up and provide them great customer experience. It takes great customer data to deliver good service. The best digital system for your business helps you manage your business efficiently and save time, while leveraging your business data to set your business apart from your competitors.
Digital Systems Increase Accuracy And Prevent Errors
Automating any tedious business tasks like data collection can help minimize human errors. Using task management and project management systems to manage and assign tasks and deadlines can be done easily. This can also help ensure that you do not miss some important tasks. You may also keep a check on who's responsible for every task.
In addition, digital systems can help your business get rid of errors at all stages. It can help you reduce rework and improve overall accuracy. With greater accuracy, you can be assured that there's no guesswork, less human errors, and reduced wastage. All of these can help you reduce your business operation costs.
Digital Systems Provide More Innovation Opportunities
When businesses implement digital systems in their business, they can include improvements in the processes, which promote innovation. Also, they have a wider scope to introduce innovation in their services and products because of the new technologies that let them include improvements in their offer.
Digital Systems Reduce Business Costs
The primary concern of many business owners is to find ways to lessen business costs. Digital systems like cloud services allow businesses to reduce their operating costs. Digital transformation enables businesses to eliminate or reduce IT infrastructure, lessen the volume of impressions, and have meetings online to get rid of excessive travel time and related expenses.
Digital Systems Enable Better Decision-Making
Digital systems are helpful with data management. Since data is knowledge, it helps you make better decisions that affect your business. Whether you're dealing with marketing aspects or the production process, having a digital system can help you go further without any regrets.
Such systems also make it possible to have continuous contact with your customers, enabling you to know them better. With this, you can easily provide services or products suitable for their unique needs.
Digital Systems Help You Gain Strategic Business Insights
Digital systems can change the way your business operates. Through the implementation of new data insight platforms, expect centralized dashboards and improved data collection. A centralized dashboard is where business analytics can be processed easily.
Businesses may then use this data to support and improve different initiatives such as customer services, product development, and marketing. For IT experts, there will be more real-time and actionable analytics that can improve response effectiveness and boost end-user satisfaction. Through these analytics, marketing executives, IT professionals, and some business leaders can implement business decisions efficiently. This places more intuitive and powerful tools into the hands of the business owner.
Digital Systems Allow You To Improve Data Protection
A lot of businesses turn to cloud solutions for their crucial business applications, backup, and data storage. Cloud solutions are managed and hosted in controlled and monitored facilities, which are designed to reduce downtime while keeping data well-protected.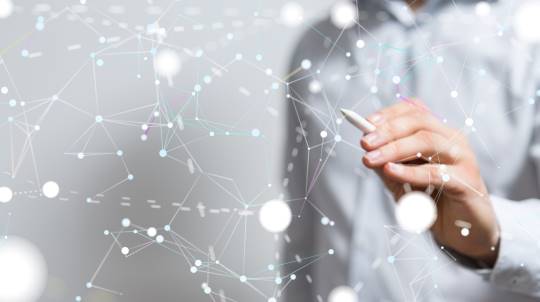 If your business plans to consider a cloud solution and create a centralized data storage, below are some factors you should contemplate:
– Have A Data Security Policy
A data security policy must be used for defining approved methods to share or transfer data securely, and define the restricted methods to stop the use of unsafe or unsupported applications and services. Policies must be very particular on what's acceptable, as well as not acceptable, for every employee.
They must also include information regarding social networking, internet usage, mobile devices, and email policies. Such policies must be communicated, documented, enforced, updated, and reviewed periodically.
If your policy is already in place, email it to all of your employees. You can also set up training sessions or meetings to educate them about the reality of data security regularly. Moreover, you need to discuss their role in keeping the information safe.
– Understand Cybersecurity And Physical Controls
It is essential to understand the cybersecurity and physical security controls utilized by service providers. Aside from that, it is also important to understand the Service Level Agreements (SLAs) of the provider for system availability and uptime. You must also understand their policies around data breaches. Understanding and reading everything about what the provider is expected to do is essential. It can also help you know whether or not it is the right place for your business data.
Digital Systems Enable You To Stay Ahead Of The Competition
As digital systems continue to transform every business across the world, there's no doubt that they are considered a necessity in the market. They can help you stay competitive and survive the changing trends in the market. All you have to do is choose the right digital system that works for your business.
Regardless of your business type or size, always have a strong strategy for digital transformation and pick the best system fit for your business requirements or objectives.
Conclusion
The future of the business industry is digital. Whether it is research, security, marketing or operations, every aspect of running a business benefits from the existence of digital systems. Although the implementation of such systems in a business may seem complicated, you can ensure a smooth transition by having a game plan or through the help of digital transformation experts.