From entrepreneurs trying to get started in business to long-standing companies that have been in existence for ages, organizations of all sizes are always on the lookout for ways to get things done for less money and in a more productive way. When it comes to costly software development and application development, this is especially true.
Many companies and organizations are finally turning to one of the most helpful resources out there when it comes to effective software development – a remote third-party team. A software development company, such as BairesDev, is an incredible resource for businesses that need to build a new application or website, create or complete a new project for one of their own clients, deal with general website maintenance and upkeep, and many other projects.
Outsourcing to a remote third-party development team is an ideal way for companies to achieve the digital transformation goals while reducing overall risk levels, staying within a required budget, saving money, and meeting expected deadlines.
How Can Companies Benefit From Outsourcing Software Development to a Third-Party Team?
It is not uncommon for executives and business owners to feel a bit hesitant when it comes to hiring a remote outsourced team. They want to be able to hand projects off to another team but need to weigh the pros, cons, and potential risks involved for their company. However, the benefits of finding the right third-party team definitely outweigh the potential problems that could arise.
The outsourcing of software development offers companies access to the talent they may not have been able to hire otherwise. It also provides enhanced efficiency, ability to scale, and accountability where some in-house teams fail. Let's see some of these in more detail:
– Reduced Timelines – When it comes to the expedited timelines and due dates of today's technical world, things are incredibly demanding. This means that there is not any room to waste time or move slower than expected. Third-party companies specialize in the development of software and only have a single goal: the completion of their clients' software and application development projects on time and within budget.
These teams are obviously experienced and skilled in the development of software and are able to fulfill their clients' needs without having to compromise on security, functionality, or the quality of projects. On the contrary, in-house teams may not have access to one or all of the skills, resources, or bandwidth to accomplish their goals.
– Wider Skill Sets – Arguably one of the top reasons why organizations choose to partner with a third-party company for their software development needs is the access that it gives them to a wider variety of skill sets. It is simply unrealistic to think a business would be able to hire for every technology and skills for their in-house team.
Outsourcing provides companies with access to a wide array of skill sets, experience levels, and overall capabilities. These remote teams are able to build proven, quality work without requiring constant monitoring by in-house management and are self-sufficient until needing client feedback. They typically have a team member already on-staff with the niche capabilities required to take care of a project with an extraordinary request.
– Scalability and Cost Reduction – The business cycle of every company ebbs and flows. There are periods of time when a development team may not be needed or when they are totally overbooked with work. For an in-house development team, this means that they will either have too many people or not enough.
The hiring of an outsourced software development company takes the stress of hiring or firing employees off of companies as they assume no risk, thus saving costs. When needed, the outsourced team is able to add additional team members on a project-by-project basis and scale down when appropriate.
– Focus – If a company wants to remain successful, they must find ways to expand and innovate in order to outlive their competition. This means a focus on their main business is required. The outsourcing of software development projects relieves internal talent so that they are free to remain concentrated on the core business at hand instead of managing or dealing with projects on a detailed level. In turn, this streamlines company processes while freeing up existing team members for focusing on strategic core business matters.
– Time to Market Reduction – By outsourcing development projects, in-house resources are not depended upon for the product launch. The client is able to dictate required timelines in advance so that necessary teams of developers are available to meet their needs.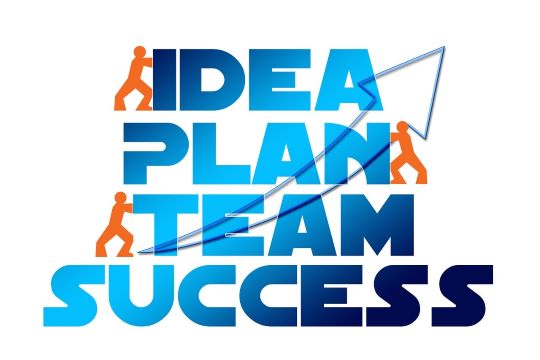 It's Time to Find a Third-Party Remote Team
Partnering with an external outsourcing team saves companies money, time, and stress while improving success. If a business wants to find a third-party team to partner with, they must take the time required to choose the correct one from the very beginning. This can be time-consuming, but it is worth it.
Business owners and project managers are able to focus on their primary job concerns and core services while removing the problems associated with security and scalability. This provides businesses with the competitive advantage that they need while ensuring that the best possible processes and practices are put into their projects.