The key to the success of any business, startup, or project is having the right and professional app development team of developers and designers. This way, they can accomplish their objectives.
You must be thinking – how can I hire an ideal mobile app development company for my startup? Don't worry. To help you overcome this challenge, we've put together a list of six factors on hiring an app development company in Boston to make your hunt more helpful and useful.
Let's get started!
1. Seek for a company interested in your business, not just the development
A full-stack professional mobile app development company must not only guide you through the process of development, but it should also provide you with creative inputs based on the company's experience with similar projects. The best part about skilled mobile app development companies is they already know what works and what does not work on the App Stores because of their work experience.
2. Evaluate previous projects and go through with reviews
Do you know 60% of an app is all about how the user interacts with it? That's why it's pivotal to hire an experienced development company. A team of mobile developers must possess excellent UI/UX skills. Before signing a project, you can request to see its previous projects. When it comes to looking at a company's portfolio, you should keep an eye on their apps with excellent user interfaces.
It also recommends that you don't miss to check reviews to get more clarity. You can also check the reviews of shortlisted companies on the best B2B mobile app company listing platforms, such as GoodFirms, Clutch, and AppFutura.
3. Focus on quality instead of cost
Before taking part to shortlist the mobile app development companies, you would find multiple companies quoting wildly different price plans. It is always easy to choose services for a lower price, but make sure you need to look closely at what you are going to acquire.
On top of that, you should not compromise with quality over money. All you need to hire a qualified team of developers who can help you to build an app that can create value for your business.
4. User Experience (UX) matters
"User experience" or UX deals with the end user's overall experience. It is believed that the future of your app relies on the capability of generating revenue. Plus, depending upon the kind of experience your app is offering to the users.
The question that arises here is what approach the teams of designers should follow the approach? A consultative approach can enhance the user experience. It is an approach that focuses mainly on creating value and trust with prospects and exploring requirements before providing solutions.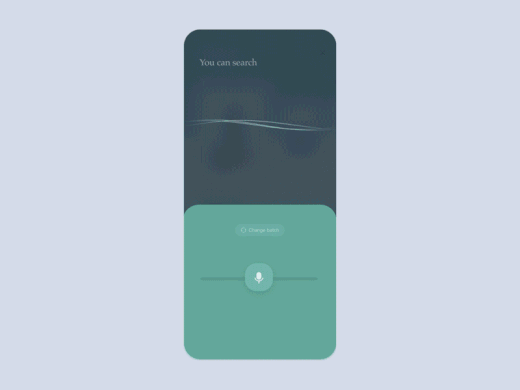 Image Credits
To provide seamless app experience, it's all-important to choose an app development that is technically sound with not merely end-user expectations but also with the latest trends followed by the top apps in the App Stores. In short, you need to evaluate whether the shortlisted app development company will pay attention to the user experience and the aesthetics of the app they are building for you.
5. Decide which is best to hire: a professional company or a freelancer
You must have multiple options, but ultimately it all depends on all your requirements. A professional company consists of professional and experienced designers and developers. The mobile app development company might specialize in a particular area of expertise, such as app development or digital marketing, or full-fledged development services.
So, you may want to consider a professional development company if:
– Your project is complex, along with multiple work streams and phases to coordinate.
– Your project has a tight deadline and it would require multiple people to start working away.
– The Project expects to be a long-term, then it will require a consistent availability of talent.
– Your talent requirements would change from phase to phase, then you need to hire an app development company.
On the other contrary, being a startup, you can consider freelancer only if:
– Your project has several moving parts or phases.
– You have robust requirements and the ability to convey your project requirements to the freelancer.
– You want to prefer communicating directly with the freelancer about your project.
6. Evaluate communication skills
With a change in time zone, you need to take the utmost care of one issue that usually comes up, i.e., communication. It is all-essential to be on the same page when it comes to different timings and communication modes. The bottom line is to evaluate communication skills of the mobile app development company that you will be going to hire.
Final Thoughts
Your mobile app is the crux of your business. Developing a functional and visually appealing mobile app requires you to hire a professional mobile app development company. The factors mentioned above are universal, and they come handy for all startups. So, the bottom line is: conduct proper research and don't forget to check the authenticity of a company. Also, don't forget to analyze the available options to shortlist.