Believe it or not, 69% of businesses get their start in someone's home. Although a website isn't required to make a business successful, having one certainly helps increase your visibility and profitability.
With this said, creating a website can seem like an overwhelming task, especially if you have no experience. Luckily, we have compiled a list of tools that can help you build your website and ultimately your business.
If you'd like to find out what your small business needs to succeed, keep reading!
Finding a Domain Name
Domain names are basically your web address. When you type in www(dot) businessname (dot)com, you are typing in that business' domain name. If your business happens to have a popular name or variation thereof, finding a web address or domain name that fits your business can be difficult and extremely expensive.
To help cut down on some of the cost of purchasing a domain name, you may have to choose a variation of the name of your business, adding a word like "the" or an extra "s" on the end of a word. If you absolutely must have a particular web address, you may end up paying expensive fees due to the perceived popularity of it, even if it isn't currently in use.
In order to find your domain name, you may have to search a few websites. Generally what will happen is you'll type in your ideal name and the list of available domains will populate, along with their prices.
After securing your domain name, you'll need to find a host. Hosting is a relatively simple concept: you pay a service to allow your website to be accessible to the entire internet. Typically, these fees are low, especially when you're first starting out because there isn't necessarily a ton of web traffic.
Create a User Database
Regardless of the type of service you are planning to offer or the goods you intend to sell, you will need to have some way to contact and update your users. This can be done by simply asking for their emails or having them create an account in order to view your entire site.
By doing this, you are effectively creating a list of emails that you can use to help promote your website and keep people's interest in your product. Often, the emails that are gathered will be stored on a spreadsheet. This is helpful but isn't always the most effective way to reach your consumers.
If you happen to use Google, the best way to do this is by merging your Excel spreadsheet with Google Sheets and uploading the document to GMass. This sounds complicated but all you're really doing is converting one type of spreadsheet into another that is usable for mass emails.
As a small business owner, you may choose to write out each of these emails yourself and send them on a weekly or bi-weekly basis. As your company grows, you will probably want to move away from this process in favor of an automated email system that allows you to personalize the messages based on user activities. This can lead to more sales by keeping customers engaged.
Visually Stunning Images
If your website is selling a service, you may be able to get away with stock images that are sourced from other sites. However, if you are selling products, you will need to have photos of what you are selling.
Unfortunately, a low-quality photo can cause a user to navigate away from a product even if they were interested in the beginning. Poorly lit, large-sized, untouched images can make even the most professional websites look uninviting and cause potential customers to lose interest.
You can certainly invest in a great camera, backdrop, and proper lighting to create beautiful photos. However, you will still spend a fair amount of time trying to edit away shadows, dark spots, or other small issues.
Instead of investing this much time and effort into creating a perfect photo, you should consider using an online image retouching service. These companies are the perfect solution for busy business owners who need quality editing but don't want to spend large sums of money or time on this project.
Social Media & Online Content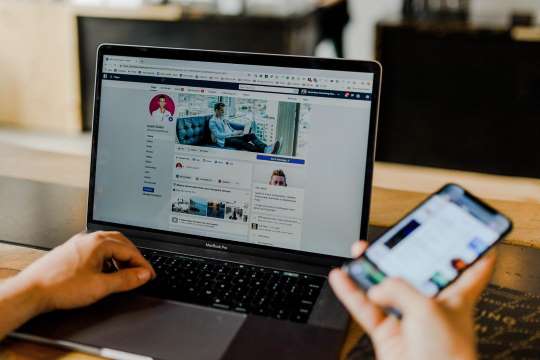 Using social media in your business doesn't necessarily have to be about converting people into customers. In fact, many companies use social media to simply create brand awareness and get people talking about whatever product or service is being offered.
In order to do this successfully, you will have to create a following. Whether you share quirky, funny memes, sobering statistics, or offer a product no one has seen, the idea is to get people to talk, engage with your company, and share your content.
One way to do this is by creating an SEO-friendly blog. This serves two purposes. The first purpose is that it allows you to be easily found when people are searching for related keywords. The second purpose of creating a blog is to have content to share on social media. Both of these outcomes ultimately drive traffic to your site, allowing for a larger audience and better brand awareness.
You don't have to post to any social media platform three, four, or more times per day. In fact, you can get away with as little as one or two posts; the key is staying consistent. Look at each platform's insights – basically, these will tell you when your audience is active more likely to see your content.
Post during these times. If you can't post during these high-activity times, consider using an automated social media service. These services allow you to create posts and plan for when you'd like them shared. At that point, you pretty well set it and forget it!
If Businesses Were Easy to Own, Everyone Would Do It
The first several years of running your business will feel like you're constantly stressed about money, bills, and always busy fixing problems. It will feel like this because that is basically what you are doing.
The thing to remember about opening and running a small business (be it online or brick and mortar) is that if it were easy, everyone would do it! Turning a business into a profitable enterprise isn't impossible but it will take work, dedication, and probably a few sleepless nights.
Using the tools mentioned in this article should help mitigate some of these issues and allow you to live at least a little less stressed!