Most small business owners are more concerned about someone breaking into their offices than someone breaking into their systems. However, with cyberattacks on the rise, all businesses should invest as much as possible into cybersecurity.
Data breaches can prove to be very expensive, even to a small business. More than half of all small businesses have experienced a data breach with the average cost of $200.000.
Now, you don't have to invest as much as a large enterprise to protect your business data. There are a few simple, affordable, and effective things you can do to enhance your cybersecurity. Have a look.
A Good Antivirus Is a Must
Most operating systems come with built-in firewalls and antiviruses, but you will benefit more from stronger programs.
You'll find a variety of different subscription options from the top antivirus applications that will allow you to stay well within budget and well protected.
It's important to note that it's not only your office computers that should have an antivirus program. If your employees bring their own laptops to work or connect to your network via smartphones, you'll be vulnerable.
A single vulnerable device on a network can put every device on it at risk!
So, ensure that all devices that are used within your office have proper antivirus protection. This will give you peace of mind and ensure that your data stays safe.
Password Managers Can Save You a World of Trouble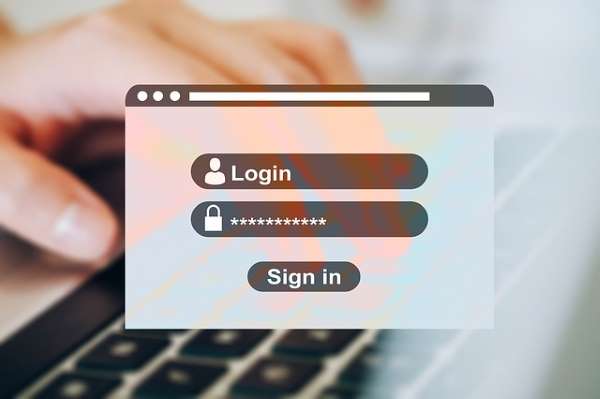 Using a password manager will enhance your cybersecurity and offer you a convenient option for memorizing and storing all your passwords.
Believe it or not, most data breaches occur when cybercriminals simply guess some of the most commonly used passwords. If they get access to a single one of your accounts by guessing a password, they'll find it easier to break into your other accounts.
It would uncover not only your personal information but your clients' and customers' sensitive information as well.
That's why coming up with random, unique, and strong passwords is a must. With a good password manager, you'll get a few benefits.
You'll only have to come up with and memorize a single master password for the manager. Every other password you have will be safely stored in the manager, where you can access it when needed. It's an excellent solution for those with multiple accounts that require unique passwords.
Besides storing your passwords, these managers can also help you create them. They will generate a random string of numbers and characters that will be virtually impossible to guess (or even memorize).
With a random, unguessable password for every account, you'll be keeping all your accounts away from the prying eyes.
Pairing your strong passwords with two-factor authentication is the best thing you can do for your cybersecurity. So, if possible, use the two-factor authentication on every online account.
Related Resource: How to Protect Business Data
A Reliable VPN Will Keep Hackers at Bay
Every smart small business owner will be using a reliable VPN whenever they access the internet. VPNs, or Virtual Private Networks, help keep you secure on any network.
They're used to protect an internet user's privacy, unblock restricted websites, and diminish internet censorship. With a VPN, no one will be able to intercept your connection to a network and attempt to breach, because you'll be essentially invisible.
Small businesses can greatly benefit from using a VPN. If you have remote workers or allow your employees to access sensitive data outside the office, a VPN will keep you protected.
Public networks can be easily breached, allowing anyone with a bit of knowledge to see who's on them. They can see what they're doing and intercept the connection between the device and the network.
Having all of your employees use a VPN when they're accessing your data will help you to ensure your online privacy.
Don't Neglect Software Updates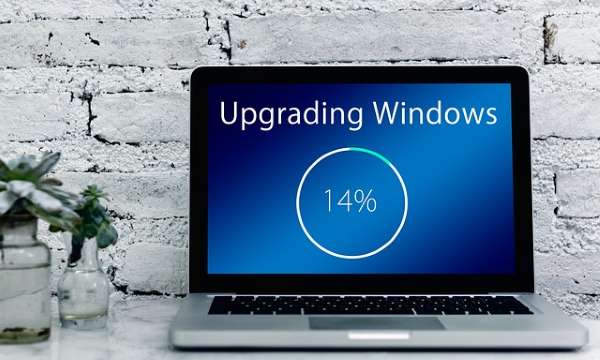 Most people tend to neglect software updates when the notifications pop up, but this is extremely risky. Whatever piece of software you're using, when there's a major update, it usually includes security patches.
Using outdated software leaves you potentially vulnerable to cyberattacks if someone finds a security hole. So, be sure that you're using reliable software solutions, and always update your apps and programs to the latest versions.
Educate Your Employees
Even if you have the best cybersecurity measures, you or one of your employees can put your entire systems at risk. Human error is a major cause of data breaches, whether it's accidental or not.
So, if you're going to invest in cybersecurity, invest in employee education. Keeping your staff in the know about the best cybersecurity measures will keep your business much more secure.
The Bottom Line
It doesn't take much to protect your small business from cyberattacks. All of the solutions mentioned above are affordable and effective, and not to mention — easy to implement. Keep your small business safe and focus on growing when you know you're well-protected.