If you're the wedding DIY type you're most definitely on the lookout for free wedding fonts to make your wedding stationery pop! If you're not familiar with the fine art of typography you're going to be shocked at how drastically a font can change the look and feel of your save the dates, invitations, menus, and other wedding printables.
Rather than send you on a wild goose chase in search of the wedding fonts that match your theme, we're going to help. We've already filtered out the fonts you can ignore and have curated a list of the best free wedding fonts for you to choose from.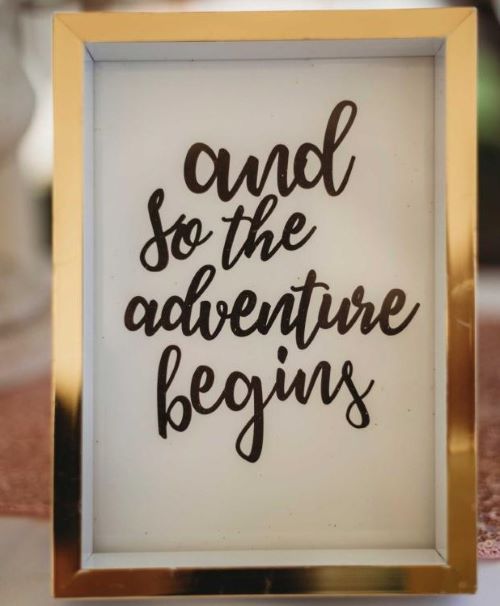 Free Calligraphy Wedding Fonts
Stylish Calligraphy
Topping the list are free wedding calligraphy fonts that represent the timeless script-type writing that we all immediately imagine when we hear the words "wedding font". This is the perfect place to start your search for wedding fonts because it manages the perfect balance between masculine and feminine, modern and classic, and artistic and functional.
Some Weatz
The second entry on the list of calligraphy wedding fonts offers something a little more artistic and a little more classic. Choose this wedding invitation font if your wedding theme combines traditional sensibility and hand-made adornment.
Henry Morgan Hand
This calligraphy font it a little more flexible than the first two. Yes it pairs well with a traditional wedding theme but, due to its exaggerated flourish, will also feel right at home in Romantic, Garden, Fairy Tale, Elegant Rustic, and a wide variety of other wedding themes.
Free Artistic Wedding Fonts
Sail
Many couples are planning on a traditional wedding, but want to add their personal, modern touches. This wedding script font does just that! It carries a hint of traditional calligraphy but is clearly unique. The warm characteristics this font carries are best suited to late spring through late summer weddings.
Nickainley
This is another one of those wedding invite fonts that bridges the gap between styles. Yes, it's technically a script font. But, clean lines, legibility, and modern appeal steer it away from Formal and closer to fun and playful. Use this font for outdoor, barn, and boho wedding themes.
Miama
This wedding font my seem unassuming at first, but print it on nice card stock and couple it with a wax seal and you'll have no choice but to agree that this is one of the best save the date fonts out there! Or switch it up and apply vivid colors. Regardless if you choose elegant classicism or modern flair, this free font will make your design gorgeous.
Sunday
Sunday is a fantastic wedding sign font for a destination or alternative weddings. It's fun, it's playful, and just looking at it implies movement. Use the right paper and colors and this free font works equally well for rustic and vintage themes.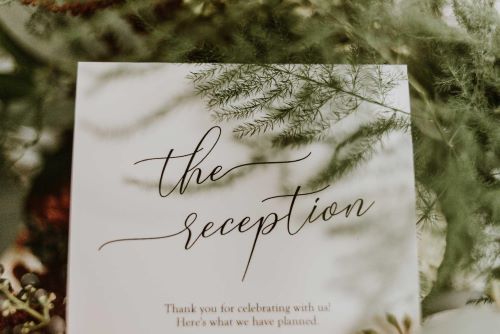 Free Classic Wedding Fonts
Riesling
One of our favorite free wedding fonts lends itself perfectly for Gatsby themed weddings. Printed on black and gold cardstock, you'd readily believe that F. Scott Fitzgerald hand-picked this font for the cover of his book. Although, this particular wedding card font does away with a lot of the embellishment of the Art Deco era, allowing you to use it across multiple decade themes.
Cicle
This wedding program font doesn't exactly scream "traditional", but it's just perfect for modern and alternative weddings. It's very symmetrical and carries a lot of personality without being ostentatious. One feature that makes this font stand out is how clean it looks on a non-paper medium like carved wood or etched metals.
De Valencia
This free weddings font is for the haute couture couple. The second you see it you subconsciously ask yourself "is that the Gucci font?" It's not, but it certainly looks like it. It's impossible to mess up this font, but it always looks a little bit better when it's light text on a dark background or makes use of metallics. Add a little gold leaf and it'll look like you spent a small fortune on your invites.
Conclusion
You won't have to wonder if you've chosen the right wedding font. All you have to do is answer these questions.
– Does it match your theme?
– Does it work in large and small formats?
– Is it easy to read, especially for your older friends and family?
– Is it beautiful?
If you answer Yes to these questions, you've made the right choice!