Mobile eCommerce, or mCommerce, is a term used to cover online browsing for products and their purchase, with customers using their smartphones, tablets or personal computers to place the order. In recent years, portable devices have been quick to replace desktop computers, making the need to address mobile marketing more crucial than ever.
The rapid rise in spending via smartphones has resulted in the growth of mobile eCommerce sales, as presented in an article by the American investment firm CBRE. According to their research, mobile sales will account for more than half of all eCommerce sales as soon as 2021. This is why more and more companies make SMS marketing an essential part of their business strategy.
If your company's SMS marketing strategy fails to provide you with the desired customer responsiveness, or you're merely interested in finding out more about SMS marketing on mobile phones, this guide is your starting point.
Assemble an SMS Marketing Team
Deciding to go big with SMS marketing as part of your campaign, requires a team of experts who will help you navigate the process and leverage mobile eCommerce. These skilled professionals include an SMS marketing program expert, an expert in location-based digital signage campaigns, a retail industry expert, digital creative designers, experts for social media and promotions, an ROI and discount budget analyst, etc.
It doesn't matter whether you have one employee per function or a few people filling several of these roles, the important thing is to build up a well-coordinated team that's going to communicate frequently and be attentive and responsive to eCommerce trends. This is the guaranteed way toward creating a successful strategy.
Get to Know Your Customers
In the States, 79% of smartphone users have made an online purchase using their mobile devices. This is highly encouraging but it also means that you have to spend time analyzing things like location-based demographics or purchase histories to find your target customers. Different tactics for messaging apply to different types of promotions. For instance, go for bulk messaging when you have a general sale or clearance so that more people can be reached and then taken advantage of it.
Improve the Message Content
The allocated 160 characters offer more than enough room for you to express yourself while making sure you don't end up sending a tediously long and unintelligible text. Within this restricted word space, you can convey a clear and concise message, in simple plain English. If you feel you need a longer character count, you can opt to use MMS messaging as well, as it allows for a longer word count and can use images and videos to help lure your customers in.
Think twice before using any abbreviations, emoticons or caps lock. Also, don't send open-ended messages of the type which invite customers to a sale but forget to add the date or length of the sale. Who's to know whether the sale you mention lasts only 24 hours or it goes on for a whole month? To give your clients an incentive and urge them to act faster, you should include a specific date when a sale ends or an expiration date for a promo coupon you're advertising.
Use an SMS API Provider
Another key element of SMS marketing is SMS API providers. We encourage you to take advantage of SMS API providers like Messente especially if you're looking to make contact with larger audiences, or spread internationally since providers such as Mesente are partners with more than 800 mobile networks and hubs.
The team makes an effort to understand how your business works and then they start working with you. The API provider makes sure your messages arrive fast through smart routing algorithms that look for the quickest delivery channel. Afterward, you get an overview of how your messages have been delivered. If you're worried about the content of the message, the provider will have your back with a great choice of templates and free support with their team at any time.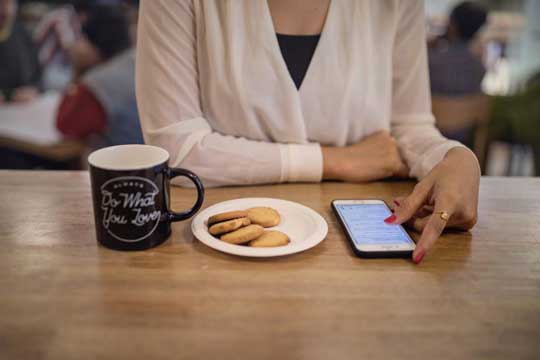 Thumbs up for 'Call-to-Action' Buttons
Inserting one or two buttons that call your client to action would increase the level of engagement they have with your SMS marketing texts. This is exactly what you've been aiming for! Stir up your readers, make them value your content and boost the interaction they have with your brand.
Some call-to-action buttons worth a try:
– "Click here" – This button is a great help when you lack extra space to include some information that you want your customers to read but are prevented by the 160-character limit. For example, if you're organizing an event, you can't add a map or link a website where they can find all the instructions when looking for the venue. Add a button, and direct your message recipients to a link giving all the details.
– "Show this text" – This is probably the easiest way to make them engage in your promotion. Simply write something like: "Show this text at our store to get 25% off your next order." Trust us, customers love these!
– "Text to Win" – Another attention grabber that works wonders! Making your customers text you back in order to enter a contest and have a chance to win some goods from your company or a gift voucher to spend it freely at your shop. How thrilling! Plus, if you're not planning a sale or hosting an event any time soon, these campaigns will keep your traffic and sales on the desired level.
– "Buy now" – This CTA button is aimed at target customers who continuously buy specific products. Why not send them a message promoting that same product with a "Buy now" button that makes it easier for them to click and place their order. There's nothing wrong with being a little suggestive when someone is satisfied with what you have to offer them.
It's All About the Right Timing
It's no top secret that last-minute offers sell like hotcakes. Use this knowledge for your next store opening, sale or any kind of event, and send an SMS invitation or reminder on the same day. If the thing is scheduled for Saturday evening, reach your target audience on Saturday noon or in the afternoon. Sending a text early morning for something that takes place at night, reduces the number of responses.
On average, people spend 3.5 hours per day on their mobile devices. When it comes to texting them, acceptable hours are usually between 8 am and 9 pm. Take that extra mile in your SMS marketing campaign and analyze your clients' past interactions with your messages to discover the optimal time to reach out to them.