Many real estate agencies today use WordPress for their business. If you're one of these companies, there are several themes that can help you. One such theme is called HomePress which we look at in this review.
HomePress Review: An Overview
Getting a website up and running with WordPress can be difficult especially if you need to get it up quickly. If you're starting a new real estate website or want to revamp your current site, HomePress can help you. It features plenty of options and puts the customers first.
You get a clean design and has advanced tools to develop your site. The design provides interactivity to your website and your views. With this theme there is advanced search functions. The users can find the property through the listings that they're looking for. These search functions include autocomplete search, unlimited search fields, and radius searches.
Other features include a mortgage calculator and you can save your favorite properties. You get page stats, listing comparisons, and a 360° virtual tour. The theme is responsive, so it works in the mobile environment as well as the desktop.
The theme comes with 10 layouts for the homepage of your site. Single pages get 8 different layouts and there are 10+ page layouts for your inventory page. With all off these predesigned options you have everything you need to make a fully functional real estate website.
The theme has a uListing plugin that you can use for your website or classified listings. The plugin is built by those that made the HomePress theme. As a realtor, this plugin can help you a great deal. The them has all the elements that you need and only costs $29.
Customization Options
You have plenty of options in terms of customization to get the theme to look the way you want. You have different layout options and you get an Elementor integration so you can change the website without changing any lines of code. You use the WordPress Dashboard and the Theme Options control to make the changes to the theme and its look.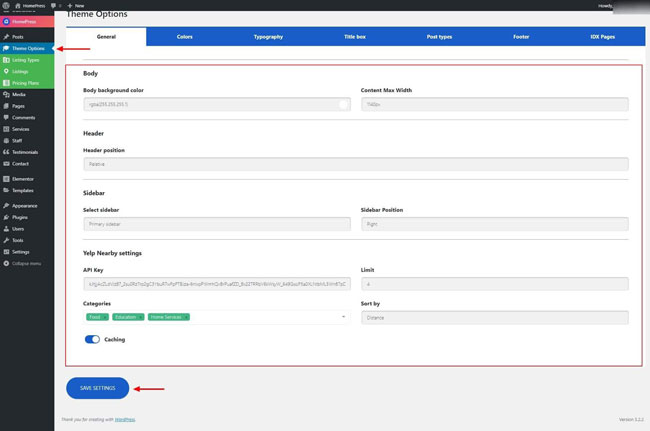 There are regular controls for the background and the sidebar. You can also change the typography, color, post type, title box, IDX page, and the footer.
Advanced Search Functions
The users of your site have advanced search functions. They will find it easy to find properties through the search functions. Users can change parameters such as number of beds, amenities, price, stories, region, square feet, and other features.
When the user doesn't remember the full property name the autocomplete will do this for you. Once you type in the search bar the relevant properties will popup as keywords. This can make it easy for your clients to refine a search to find what they want.
Front End Features
The front end of this program will help clients with their experience as it provides tools such as a mortgage calculator. Many clients will want to know how much a mortgage is going to cost them and how much they will end up paying each month.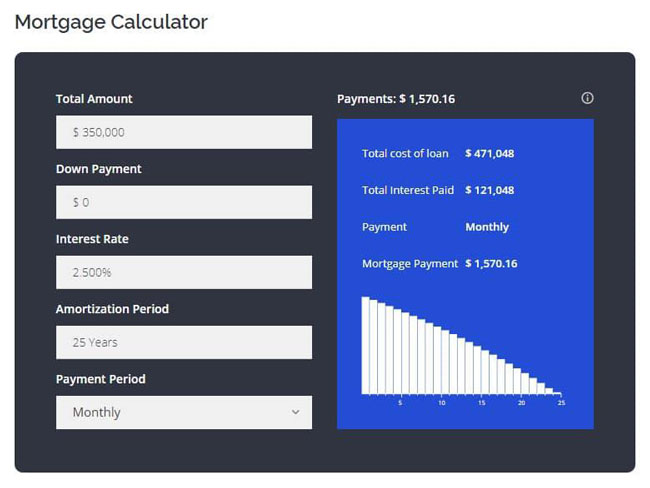 In the favorites page clients can save their favorite properties and then view the pages when they want to. Clients can also view a 360° tour of properties that they are interested in.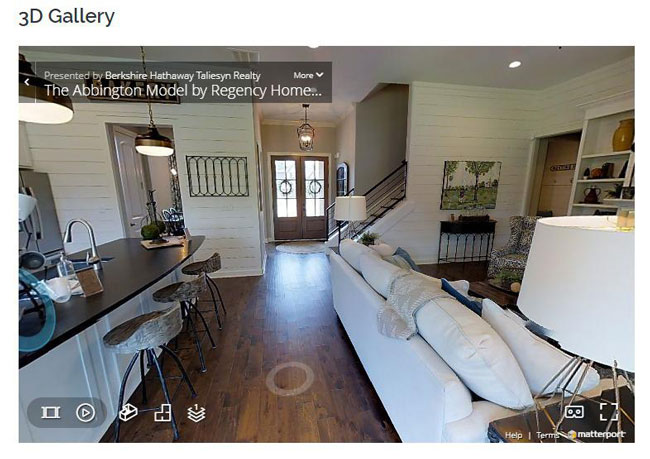 Ready to Use Pages
Pages have layouts that you can choose. The homepage has 10 designs, there are 8 designs for property pages, and 10 designs from the inventory pages.
Some home page designs are found below:
For a professional design, try this layout:
Once a theme is installed on a website then you can choose the layout that you want to work with for the homepage, inventory page, and the single page.
Drag and Drop Listing Builder
The theme has a drag and drop builder which uses the uListing plugin provided by StylemixThemes.
By using the customizing feature, you can add a new listing for a website, and you don't need to know any code to do it. Attributes can be customized or added. This can include single pages, preview items, listing orders, search forms, submit form, and inventory layout.
You have full control of the listing for your website. This is accomplished by dragging and then dropping elements into the layout of the builder. Each listing can have a different single page and a preview item layout.
The Price
You get plenty of features and functions with HomePress. This all come sina t a reasonable price. The theme costs you $29 and you can also pay for extend support for a small fee.
Conclusion
For anyone that needs a good theme for a real estate website then HomePress is your answer. It has everything you requite to create an amazing website, so you stand out and beat your competition.
If you want to learn more about this theme, you can check out their Themeforest sales page.