In business, one of the key elements to predict its success is through building trust and rapport among customers. Trust is something that has to be gained for a long time, as it can establish good relationships and breakthroughs, yet can have the worst effects when destroyed. Essentially, customers are more likely to trust a business that provides fine details about the people working behind them.
Corporate headshots open a doorway of opportunity for clients to know more about a business, which is why it's important to choose professional photography services, such as Seattle Headshot Pro, to achieve the best images. Corporate headshots allow customers to feel the genuine connection of who they'll be working with in the future. Images, not letters, are what creates more impact and split-second impressions to anyone looking for good service or a business partner. How can simple portraits build trust in business? What influences can it bring to people?
Makes you stand out from your competitors
To further improve how people trust your company's brand, you should set characteristics that can make you unique amongst your competitors. This is where authenticity and personality should be combined. Customers would feel that you are authentic due to how you present yourself in the portrait. Depending on the appearance and type of business that you have, you can mix-match your outfit and choose color schemes that are appropriate with your branding. This is a big plus for the clients.
Your personality would greatly affect the perception of the clients. Even your smile, the shine in your eyes, and tilt of your head could largely influence your image, whether it exudes calm, restriction, friendliness, or respectability. These are the impressions with which you will make a mark. Therefore, you should make yourself stand out from the others, which can be the biggest reason why a client should choose you.
Gives a spotlight for your employees
A company website lacking portraits of its employees can cause a big question mark on the identity of the company. Aside from showing insufficiency and lack of interest, leaving no headshots can decrease the credibility of your business.
Professional headshots are the best way to introduce the people behind the company's activities. They make up the company and help it flourish, and casting them out from the information about your company can leave a bad reputation among both the customers and employees themselves.
Opens the company's warmer side
Whenever people search for good products and services, comfortability is what they're initially looking for. Working with someone comfortably produces more fruitful outcomes and higher satisfaction. In any type of business that you're operating, you should always find a way to associate the image of your company with the people contributing to the business' achievements. This creates a deeper sense of attachment with customers rather than generating an image of sternness and inaccessibility.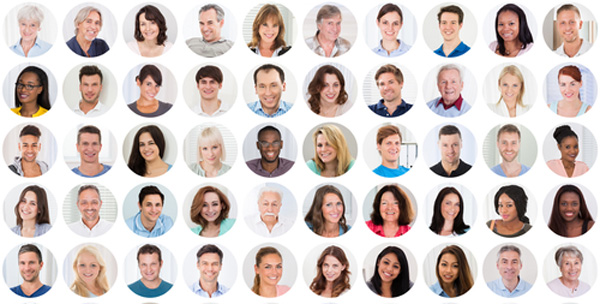 Being warm means bringing honesty and empathy up close to a client. You should always be honest with all the information provided in the "About Us" section of your website or even your LinkedIn profile. Personal information, educational background, work experiences, and most importantly, your professional headshot should define the exceptional service that you can offer.
Additionally, professional portraits are a good way to promote your company in this digital age. Internet platforms are widely used to advertise businesses. Instead of relying on "likes," you can use corporate headshots to introduce your company to clients.
Unfolds the story of your business
People love listening, and there's nothing better in the world than a good story. You can tell the story of your business by simply providing a corporate headshot and just the right amount of captions. You can present your expertise and character using the visual elements that you can control and let these tell the story about each member.
Through photographing your employees, the company's core values, mission and vision, and culture will be reflected upon interested customers. It emphasizes the people who have made the business possible with their different personalities mirrored into every portrait, and how bringing them together shows the growth and development of your company through the years.
Conclusion
While most companies consider having professional headshots as an instrument to build trust and connection to customers, it is also a valuable investment that can last for generations. Good quality headshots can be costly, but you should consider taking them to support the image of your company. Every click of the camera will symbolize your company's integrity and character, and will help you attract potential employers, employees, and customers in the future. It is the best opportunity to both provide reliable services to clients and widen your network inside the business context. After taking and posting your corporate headshots, ask yourself: "Will my potential customers see my company in the way I wanted to represent it?"