It can be overwhelming for webmasters who have decided to go ahead with WordPress but are wondering which WordPress theme will be the right fit for their website. There are countless free and paid options when it comes to WordPress themes and just about every modern theme looks pretty good.
So how do you choose nothing but the best match for your website?
One of the best ways to counter this confusion is to go for a multipurpose WordPress theme that can be a good match for any kind of website you are building. To help you understand why you should use a multipurpose WordPress theme and find the best options in this category, we have put together a great resource for you.
Look no further and read on!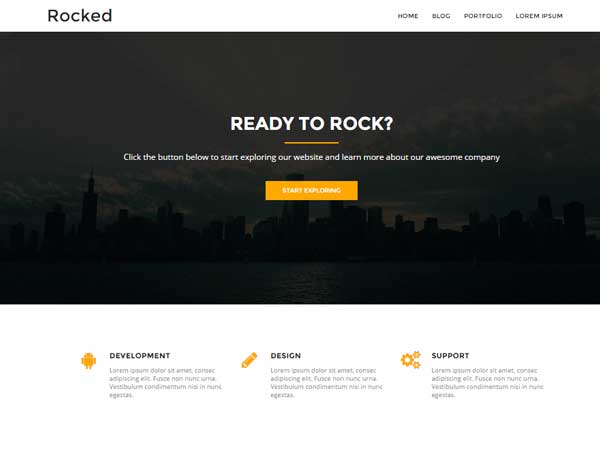 What is a multipurpose WordPress Theme?
In general, WordPress themes are divided into 3 groups:
– Niche-centric themes (for websites that offer "Car Rental" or "Real-estate Directory" for example, fashion, business, sports, etc).
– Light-niche or general themes (for niches like cafes, shops, start-ups, or mobile apps, for example)
– Multipurpose themes
Multipurpose WordPress themes let users build just about any type of website with relative ease and come with a bunch of useful features and tools to help webmasters get the job done really well.
Why Go For a Multipurpose WordPress theme?
Let's have a closer look at the list of benefits that come with using a multipurpose WordPress theme for your website(s).
– 1. Focus on mastering just one theme system
When you use a common multi-purpose WordPress theme for multiple projects, you won't need to learn a new theme system from scratch every single time. Since you use a single template for more than one project, it shortens the time it would take you to set up a website from scratch (for any of your new clients, for example).
– 2. Multipurpose WordPress themes have a much bigger user base
Since multipurpose WordPress themes are a lot more popular as compared to other WordPress due to their functionality and ease-of-use, they have a larger user base. This means you will have an active (and growing) community of users that can interact online and support each other.
– 3. You are more likely to receive quality support and documentation
If the theme you like has a high number of sales and a large user base, chances are you will receive in-depth documentation and post-sales support just in case you run into any issues. You will receive more bug fixes and theme upgrades as compared to other theme providers,
– 4. Long-term use is relatively risk-free
What will you do if you were running a website on a relatively unpopular WordPress theme? In such a case, if a new WordPress update is released, there's a chance that the whole website will be broken. What's even more frustrating is that you will then need to spend hours upon hours to fix the whole thing. If you are doing this for a client, there's a risk of lost business for both of you.
Examples of Some of the Most Popular Multipurpose WordPress Themes
1. Avada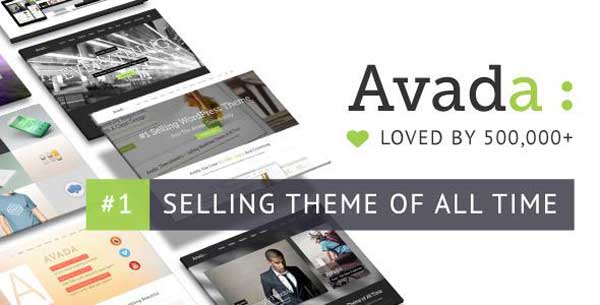 Avada is currently the number one best-selling multipurpose WordPress themes of all time. It has 500,000+ sales so far and still counting. It comes with a large selection of layouts and page templates, along with 22 website demos and a powerful drag-and-drop page editor.
2. The7

Whether you looking for a WordPress theme for an advertising agency or a restaurant, The7 has got a demo for it. So, if you're new to WordPress or have limited time to set up a website, the quick-setup wizard that comes with The7 will help you.
For a more thorough article about both Avada and The7 check out this article from Collectiveray.
3. Divi

Divi comes loaded with prebuilt page layouts for just about every type of project. Plus, it also includes The Divi Builder, which is one of the most user-friendly page builder tools out there.
4. X

This multipurpose theme comes with 4 Stacks: the Integrity, Icon, Renew, and Ethos. The best part about using X for your projects is that each of these stacks comes with a uniquely tailored and flawless design that can make your brand new website stand out from the rest of the crowd.
5. TheGem

This theme comes with 40 creative concepts built-in plus more than 150 pre-made web-page templates that will help you kick-start your project in almost no time.
Final Thoughts
If you are a web professional or an internet marketer who makes a living from building websites, you need to have a competitive advantage. Multipurpose WordPress themes are the perfect solution for this and cost much less as compared to other options in the long term.
So, what are you waiting for? Check out some of the most popular themes we have mentioned in this article and see which one of these works the best for you.
For more useful tips and advice, don't forget to visit our blog for future posts and updates!