Your website is a representation of your brand online, and having it designed to look amazing should be a priority. In fact, 94% of people end up judging a website from the responsiveness of its web design. Most believe that a serious business will pay close attention to how they represent their brand online.
Additionally, scammers often put little effort into using a great web design when trying to trap gullible internet visitors. While using templates to design your website might seem like an easy path to gaining some online presence, it is not always the best choice. Sometimes, taking the customized web design path may offer you a better representation online.
Here are four reasons to consider sticking to customized web design:
Fewer Limitations
Using templates to design your website will limit you to what the templates can do. For instance, some templates do not come equipped with critical e-commerce functionalities. In case you want such functionalities, you have no other choice but to request the designers of the templates to add the functionality.
On the flip side, you will be in control when it comes to custom web design, and you can add as many functions as your business needs. Furthermore, you can bypass some of the reasons that make conventional coding tiresome such as code redundancy. For instance, with LESS, you can enjoy changing the various aspects of your design without having to copy paste it everywhere in the code (visit this link for more information).
Design With Growth in Mind
The need to have a more competent website increases with the growth of your business. You can expect a spike in traffic as more people try to interact with your website. Other design elements will also need to change as you embrace an ever-increasing dependence on your website for business transactions.
For instance, you will need to look into the security aspects of the website as you proceed to expand it. Customized web design offers you the opportunity to gauge the future needs of your website and embrace growth driven web design to ensure that the website is at per with your growth needs.
Quality Assurance
Premade themes will typically be tested in the set-up of the designer, but not on your working environment. This means that once you apply the theme onto your equipment or use it with your web host, the chances are that the theme might malfunction. This will often leave you with the task of getting in touch with the designer behind the template to make some adjustments to fit your system.
On the other hand, customized themes are tested within your working environment. In case a problem arises during the deployment stage, it can be solved instantly. Furthermore, you will be working with designers that you know personally which makes it easier to contact them for troubleshooting purposes.
Work in Collaboration With Your Team
Custom web design will typically require working with an agency that often acts as an extension to your IT team. This allows your business to voice its concerns when it comes to web design. Simple aspects such as including the brand's colors on the website can be catered to off the bat.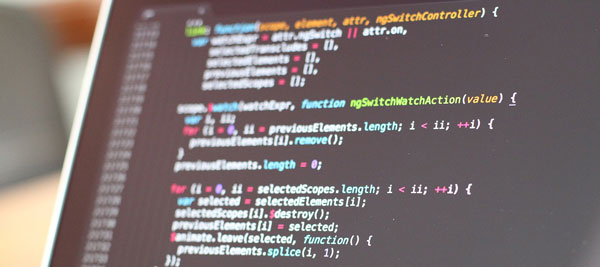 This level of communication between the design team and your IT staff also makes the IT staff understand more about how the various design elements of the website function. During periods of downtime, knowing how the code works can be pivotal in getting your website online as soon as possible, especially if only a slight issue is leading to some downtime.
Conclusion
The easy way out might be inviting, but it might not be the best platform to build your business around. You need to have a lot of control on how your website functions, and using customized web design will offer you enough control. Furthermore, it will allow your website to grow as your business grows.