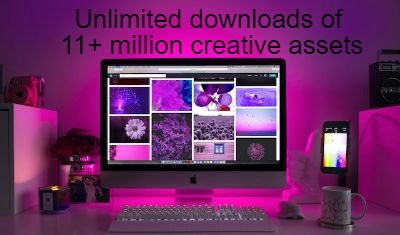 When you are starting a business, there are several things that you need to consider especially when it comes to branding. When you are still building your brand, it is important that you put your creativity to your presentation and your logo design. After all, it's one of the things that makes people remember you.
Here are 6 steps to creative logo design.
1. Make a brief discussion on what you want for your logo
You should always have a starting point when it comes to designing a logo. That way, you will have somewhere to go back if you get lost between the designing and planning process. This is why you should brainstorm and list down what it is that you want to achieve. This will serve as your guide so that once the designing process begins, you will be able to maintain your color scheme, size, and other factors that you want to achieve.
2. Research and find the best logo designer
If you have a budget to have this logo, make sure to do your research and find the best graphics designer in town. Make sure to have extensive research and information before you proceed to the next step. Make known what you are trying to envision in your logo so your designer will be able to understand deeply what you are trying to envision for your business. However, you don't necessarily need to spend a lot when it comes to coming up with a good logo. Look for a free logo maker that will allow you to create that stunning logo.
3. Conceptualize and lots of brainstorming
Making a logo is not an instant thing. It's a process that most likely will take time to try to do a visual representation of all the ideas that you have for the logo. If you are hiring a designer, ask them to present what they have conceptualized during the brainstorming process. Oftentimes, the best logos are created after lots of brainstorming.
4. Create lots of drafts
Perhaps the most chunk of your time will be spent on sketching and making lots of drafts. Don't worry if you have too many drafts because that is one of the most important steps of draft production. In between the sketching process, you will be able to develop your ideas and recreate your work. It's a step by step process that will result in perfecting your logo. Moreover, if you try different color schemes and fonts, it will lead to a more beautiful and effective final output.
5. Take a pause for a while
Taking some time away from your project will allow you to have a fresh perspective of your work once you go back. You'll have time to reflect and gather unbiased opinion from others.
6. Get feedback from your client or partners
If you are working on the logo for a company, ask for feedback from your client. If it is for your own company, ask for feedback from your partners to gain more perspective and see if it is what you envision for your brand.
It would help if you also considered using a feedback service like Helpfull.com to gain important consumer feedback on the various logo iterations.