For many people who don't know much about the tech world, understanding what UI designers and UX designers do is a bit challenging. From early times, designers were known to be in the clothing and furniture industry. But the industry has grown over time to many more areas including tech. The evolution of technology as well as advancements in the media industry from print to internet-based media can account for the growth of the design industry in the tech space.
To get the difference between UI and UX designers and understand what each one does, it's good to start from knowing what UI and UX design is.
What is UI design?
User Interface (UI) design involves a range of tasks aimed at optimizing a product for effective use. It is concerned with a product's interactivity – the look and presentation of the product. In a nutshell, UI design is the process of visually guiding a user through the product's interface using interactive elements. It is responsible for transferring the brand's visual assets to the product's interface to make the user experience better. For instance, a UI design for a Forex trading platform would aim at having all the important trading tools well visible once a trader logs in to their account.
In their tasks, UI designers cooperate with developers, coders, and UX designers. Commonly used software in UI design include Adobe XD, Sketch, Adobe Photoshop, Adobe Illustrator, Zeplin, and Invision App.
A UI design agency deals with a variety of interactive elements like color scheme, buttons, form input fields, drop down menu, animations and typography. He has to maintain the consistency of the design, thus s/he must have a guideline for the product's visual identity.
What is UX Design?
User Experience (UX) design concerns itself with how a product feels. It focuses on the logic behind the elements that a user actually interacts with when they visit different areas of a website or use an application or software. UX design strategies are completely user-centric and aim at user-specific problems. A competitive UX design for a Forex trading platform for beginners will focus on ease-of-use because beginners don't have much experience with advanced features.
UX design is undertaken in two phases: research, and validation.
During research, the UX designer uses a number of tools and methods to study, analyze and understand end. The designer carries out user interviews, builds user persona, wireframes the product, and sketches the flow of the application.
Validation phase entails analyzing the usability of the end product, that is, if the product is providing the desired results. The UX designer identifies any pain points (areas of dissatisfaction) and does any necessary revisions to make the subsequent release more user-friendly and useful.
UX designers normally use software such as Woopra, Mouse Stats, Usabila, Naview, Polldady, Attensee, Silverback, and Appsee. Design and collaboration tools include Adobe XD, Axure, Invision App, OmniGraffle, Figma, and Framer.
In a nutshell, UX design:
– Is a process of developing and improving quality interaction between a user and all the facets of a product/company.
– Is responsible for the research, testing, developing, and prototyping web content for quality results.
– In theory, UX design is a cognitive science.
Major differences between a UI Designer and UX Designer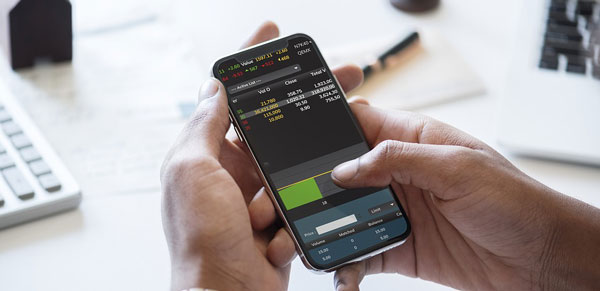 – A UI designer makes interfaces beautiful, a UX designer makes the interface useful.
– UI designers aim at making emotional connections, UX designers' goal is to make sure a user's problem is solved.
– UX designers usually come first and define the structural requirements that the UI designers need to meet to make the product useful.
– UX designers work with different products, services and interfaces while UI designers only work on interfaces.
Clearly, UX designers and UI designers are theoretically different in terms of their tasks. A User Experience designer is concerned with helping the user accomplish meaningful and helpful tasks while on a platform. It is quite an analytical as well as technical field. User Interface designers, on the other hand, would ideally only care about how compelling and esthetically pleasing an interface looks in the eyes of the user. It is closer to graphic design, and the responsibilities of a UI designer span from digital to technical tasks.
The two professionals are crucial to a product's success and usually work together. In many instances, companies advertise UI/UX job openings and hire the candidate who can perform both UI and UX functions in collaboration with other IT professionals.