You've probably heard about VPNs, but hardly ever considered to start using one. All in all, you have plenty of other tools to spend money on that are directly connected to your work. And are those VPNs that important after all? Well, yes, unless you plan to spend the following year covering a costly data breach lawsuit.
Web designers often overlook their privacy tools, as they believe they don't work with data that can do serious harm. After all, what's the damage in a couple of pictures leaking? It may actually be huge, and protecting your client's data is a must even if you work at home or in an office with a secure network. Let's take a closer look at what a VPN is and why it's useful for everyone in the modern world.
About VPN Technologies
It's impossible to live and work on the web now and miss the hype about the VPN technology. We bet you already know what it is, but here's just a quick reminder. A VPN protects your information and identity by encrypting your data and assigning you with a new IP address.
A VPN creates a secure tunnel between you and its own server, and after that, the data leaves for its primary destination. A VPN service acts as an intermediary, but a good one, that can actually protect you from the prying eyes of the other middlemen, such as website owners, government agencies, the ISP and other third parties interested in tracking your data.
Why Is It Important to Use VPN as a Designer
From the first glance, it's obvious that developers and programmers that work remotely or access their working environment from external devices absolutely must to use a good VPN. Designers? Not so much. While it may seem like a data breach won't do anything harmful to your client's data, it's a wrong assumption.
If you are working for someone involved in the entertainment industry, which is everyone to some extent nowadays, even a tiny data breach can become detrimental to your client's business. Say, you are doing a design for a new online game or rebranding a website for the release of a new season of a popular TV series. If hackers got their hands on this information, your client could lose millions in revenue.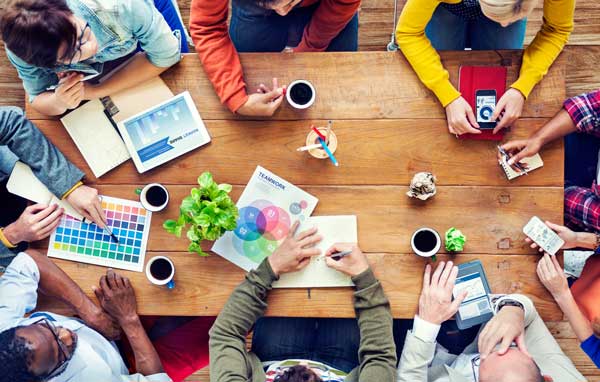 Even if you aren't working for a national broadcasting company, losing your client's data can result in proprietary data loss and considerable financial and reputational damage both for you and your company.
How to Choose a Reliable VPN
The market is booming with different VPN solutions of all kinds: free, freemium and paid. How can you choose something suitable for you in this chaotic sea of products each of which is interested in winning you as a user? We believe that you need to know some of the crucial characteristics to make an informed decision.
Here's what you need to look for when choosing a VPN for business or personal use:
– Number of servers and locations
– Encryption protocols
– Device and platform compatibility
– Number of simultaneous connections
– Privacy policy and logs
– Pricing plans
Now let's examine these characteristics in more detail
– Available servers and locations: When choosing a VPN service, check how many locations they offer, and how many servers they have. The bigger the number, the better your connection speed will be. Also, these numbers partially indicate how much services and websites you will be able to access. VeePN, for example, offers its users 2500+ servers in more than 48 locations worldwide.
– Encryption protocols: This is the heart of every VPN, it's the main thing. If a VPN's encryption standards are weak, it won't give you any protection and will act as a simple anonymizer or proxy. So, before you pay for a subscription, check the encryption type a particular service uses.
We will use VeePN as an example here and in the following paragraphs. This service uses the gold industry standard, AES-256 encryption. The encryption protocols are Open VPN, IKEv2, and two custom-built ones, Smart VeePN TCP and Smart VeePN UDP.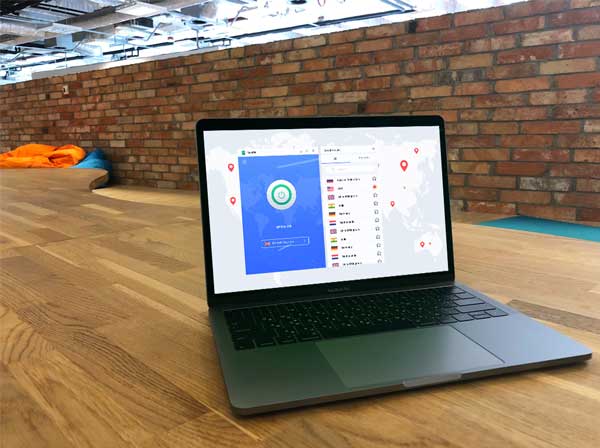 – Devices and platforms: Isn't it frustrating to pay for a subscription to only find out your VPN works for Mac now, and you have a Windows PC? Always check the platforms and devices a service supports, and how many simultaneous devices you can connect.
VeePN has apps and clients for every major platform out there, including iOS, MacOS, Windows, Android, and Linux, as well as such popular browsers as Opera, Chrome, and Mozilla. It also works for most of the flagship routers, gaming consoles, and Apple TV. You can connect up to ten devices simultaneously to protect all your gadgets at once!
– Privacy and logs: We can't stress the enough the importance of this point. You should always look for a company that doesn't keep any logs, as otherwise, the whole point of subscribing for a VPN service is useless.
VeePN doesn't keep activity and connection logs, leaving your actions online as they should remain – private. This also means they won't be able to disclose your data to third parties, resulting in data leaks we've mentioned earlier, as there is no data.
– Pricing plans: Everyone has different needs. Maybe you have a side project, and only will need VPN for a month, or maybe you are a dream-come-true and work all year round from some Paradise islands. VeePN has four different plans for customers to choose from to cover all their needs. They also offer a 7-day trial and 30-day no-hassle money back guarantee.
Conclusion
A good VPN service has moved from professional use only to geeks using it to boast in front of their friends to absolute Internet necessities. Picking a good VPN can be challenging, but we believe that investing your time and money in it will pay off in the long run.
Try VeePN, one of the leading services on the privacy market. They also offer a free 7-day trial, so you can get a swatch of their features and services.