The future of work is freelancing! And I'm not just saying that. Studies have shown that 1 out of 3 American workers choose to freelance instead of having a regular 9 to 5 job. And this number will increase as more and more millennials enter the workforce.
Standing out in the freelancing world is a must! But how do you stand out when you're just now embarking on this new path? It will be quite a struggle to start fresh as you leave the comfortable 9 to 5 to making ends meet as a new freelancer.
How do you create a competitive digital portfolio that will get you noticed and help you land more jobs?
Here are 5 easy ways to help you seal the deal faster with the help of a killer digital portfolio
– What is a digital portfolio? Why having one is so important?
– How to tell your story more efficiently
– Present your best work in 5 seconds
– Testimonials!
– Make it different. Stand out from the crowd!
When it comes to freelancing, your digital portfolio should be more than a collection of your best work, but rather a marketing opportunity. A good portfolio is the only chance you get to actually tell a story within just a few seconds. Think of it as a commercial!
What is a digital portfolio? Why having one is so important?
Let's say you are just leaving a comfortable 9 to 5 job. Or you are just starting out your career and would like to work for yourself. But you don't have any clients yet. How do you stand out in an overcrowded market? I mean, all these freelancing platforms are full of highly skilled professionals and it could be quite a struggle to get noticed by clients.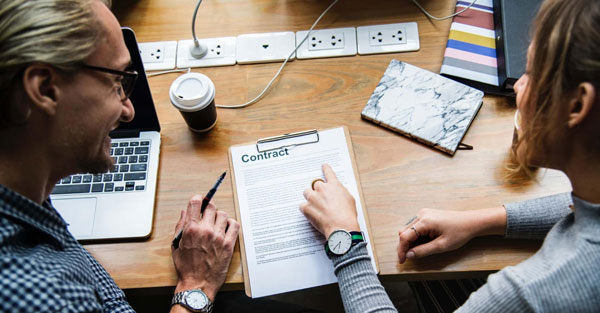 But a killer digital portfolio could shine a light on your work and skills and perhaps, help you land your first job. Especially people working in a creative field (graphic designer, web designer, and marketers) will make the most use of digital portfolios.
How to tell your story more efficiently
We've already established that presenting your work and skills is not enough. Pretty much everyone is doing it. Storytelling is one of the most important aspects when building a solid digital portfolio.
Tip #1: Curate your work
I mean, this one is pretty simple. Like applying for a new job. You should carefully curate your best work and skills to best fit the job description you are applying for. Or, think about what kind of projects you'd want to work on in the future. Like a project you really loved working in the past. Talk more about it, tell a story: why you enjoyed doing that project, what it meant to you and more importantly, what you learned from it. After all, you'd want to land more clients and projects similar to the ones you enjoyed working on before.
Each project of yours revealed something about yourself. Perhaps you learned that you don't have such a big passion for a certain industry, or encountered a problem that exposed you to a whole new different way of thinking.
I think future clients would like to know more insights (as much as you can tell, based on your contracts, of course) about you and your work ethics. This and testimonials (more on that, later), should help you seal the deal faster.
Present yourself in 5 seconds
So, the exciting thing about building your digital portfolio is that you can get as creative as you want to.
Aim to make your portfolio exciting by thinking of each section as a story. And here's the fun part, because you can use videos, images, case studies, infographics or any other format, really. Basically, imagination is the limit!
Here are a few different ways that can help you spice things up a bit:
– Videos: If you really want to take your freelancing profile to the next level, I'd suggest making an Intro video. Think of it as a TV commercial. You get 30 seconds to convince a client to pay attention to your profile.
– Case studies: Tell a short story on how you solved a challenge or helped a brand in need. Case studies are really impactful because clients can actually see what you've worked on before and how you managed a certain situation.
– Screenshots: Actual proof of what you delivered. It can be anything, from Google Analytics spreadsheets to social media campaign results or anything else like charts or graphs you take pride in.
Testimonials
Of utmost importance, testimonials should be a big part of your digital portfolio. Now, I know what you're going to ask. What if I am new at this and just starting out as a freelancer? How about doing some projects for free, or if you are a designer, for example, put your imagination to work. Design a few logos, landing pages, brand identity or anything you are passionate about, really. Trust me, if you really put hard work into something you are really passionate about, your profile will not go unnoticed.
Now, if you're already in this freelancing world, try to remind your clients how important feedback is. Ask for testimonials everytime you end a project.
Make sure this section of your profile is as visually appealing as possible.
Make it different. Stand out from the crowd!
Tip #2: Be you
Standing out is hard. But you are unique and so is your work. It best reflects your personality. So, you would want to include a mix of projects that best reflect your unique style.
Even if you are a copywriter, photographer or designer, you should establish your style. That quelque chose that makes you special, recognizable.
Conclusion:
Talking about yourself is always a hard task. But if you don't think of your digital portfolio as the best opportunity to advertise your work, you will probably miss out on a lot of projects.
My best tip to create yourself a killer digital portfolio is to be yourself. And try to think about this when creating each section of your portfolio. If your personality shines through, then your work here is done! Also, don't forget to update your profile from time to time, since you're always working on a lot of interesting projects.
Author: Adelina Noge – content marketing strategist @Flipsnack.
Caffeine fiend, proud Netflixian and music festival denizen.